Millions of youths and teenagers have become loyal fans of TikTok. They are spending hours watching videos shared by other TikTok users. Some have turned into content creators. They are shooting and editing short videos to upload and share with their fans on TikTok.
Tiktok app is now one of the most downloaded apps on Google play store and App Store. It has over 800 million active users. It is the best platform for people who want to gain fame. Whether you are a startup celeb or an affiliate marketer, TikTok is the only social media platform where you will get the fans you need to become famous.
To get more followers on TikTok, you must be posting high-quality videos as often as possible. You should share at least one video every day. Your videos also need to be meaningful and of high quality. Sharing too many videos that don't make sense can make some of your fans unfollow you.
To get more views and to have many people following you, you must be able to create high-quality videos. Here are some of the ways and tips that you can use to create your TikTok video. 
How To Get More TikTok Views | TokUpgrade has some superb tips on how to get more TikTok views
Ways to make a TikTok video
Using TikTok app
TikTok app not only lets you share and watch short videos but also has an easy to use music video creator. The video creator feature allows you to record, edit (trim and add special effects), and pick appropriate background music or sound for your video. How to make a TikTok video using TikTok app
1. Download and install the TikTok app
If you don't have the TikTok app installed on your phone, you can search on Google Play Store or App Store and install it on your smartphone.
2. Open the app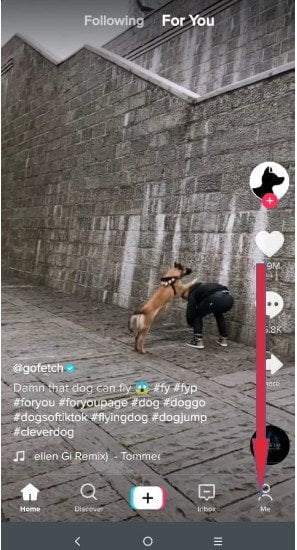 Open the installed app and then tap on the plus profile (Me) button at the bottom of the interface. A pop-up screen prompting you to sign will appear.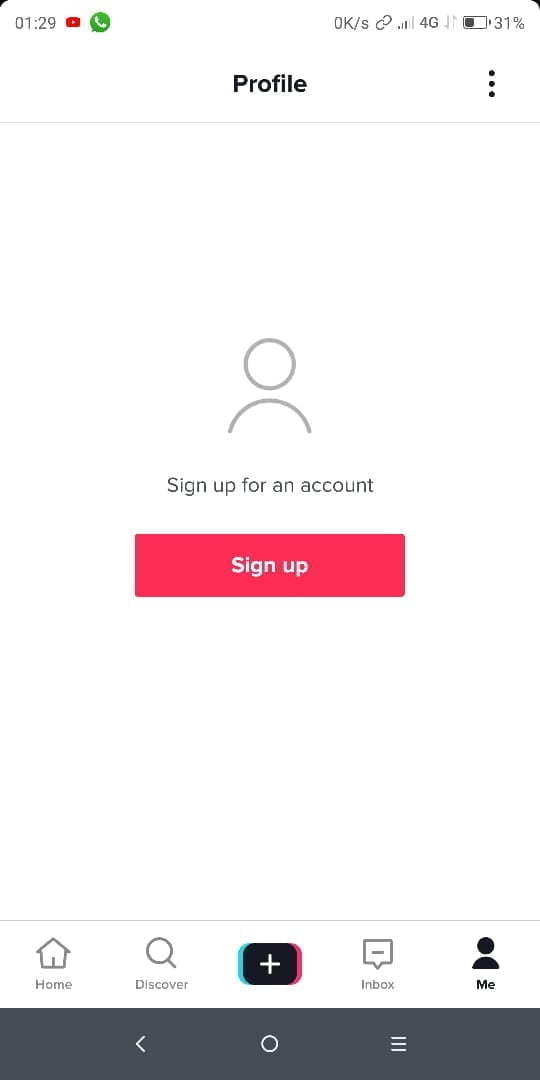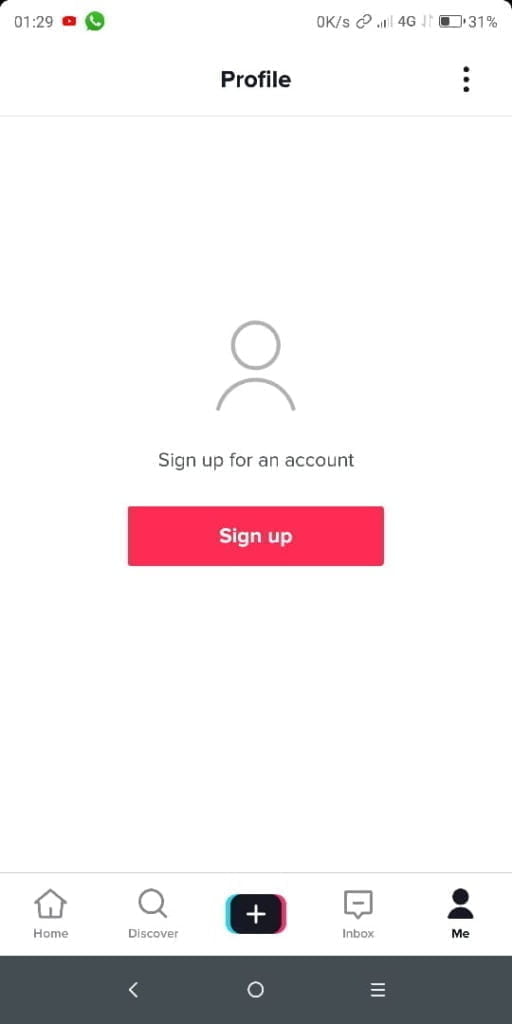 Press on the red Sign up button to continue.
You can either log in with your Facebook, Instagram, or Google account. After logging in, tap on the plus (+) button and allow the app to access your camera and microphone when prompted by tapping on the OK button.
3. Choosing background music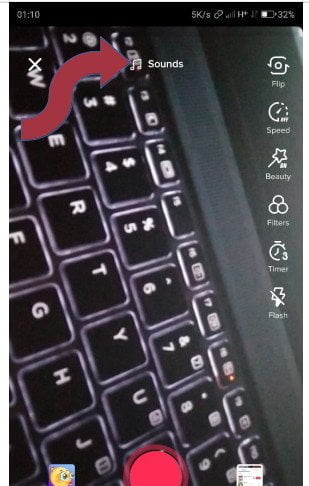 Tap on the Music button that is on the top of the interface to select the song you want to insert in your video. You can click on the Play icon on the song you chose to have a preview.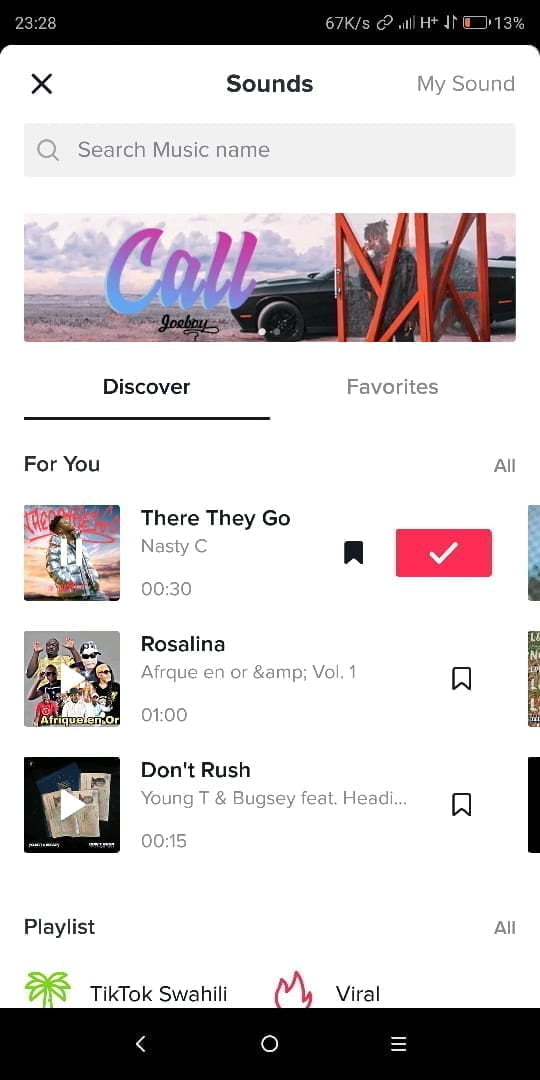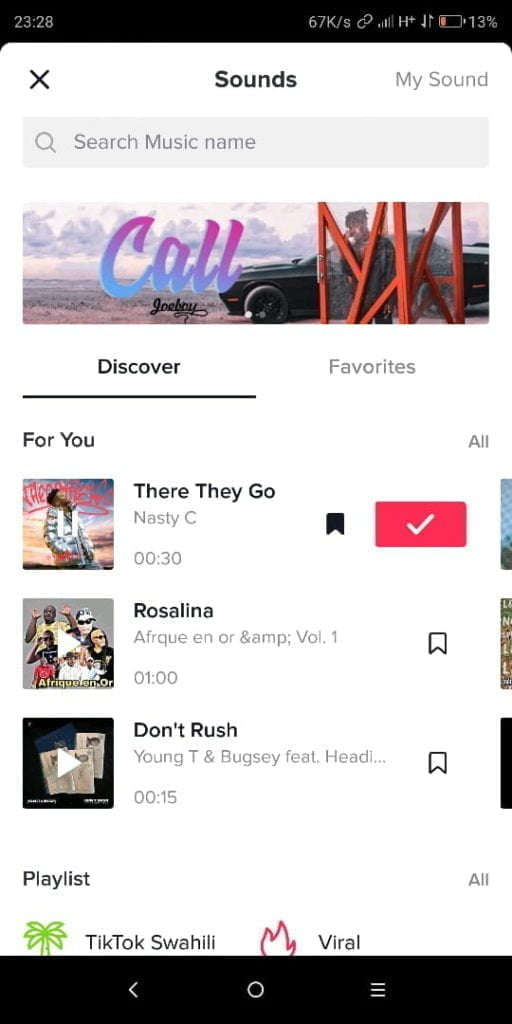 After selecting the song you want to use, tap on the red check button to use it.
4. Recording
Now press and hold the red round button on your screen and then start showcasing your work.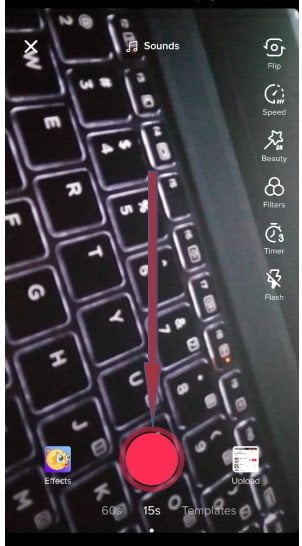 You can also use the hand free feature by tapping on the timer (clock icon) at the right-hand side of the screen.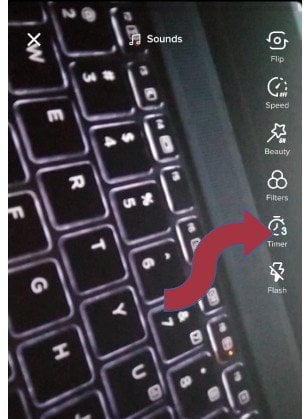 When you are done recording your work, tap on the red check button at the bottom of the interface.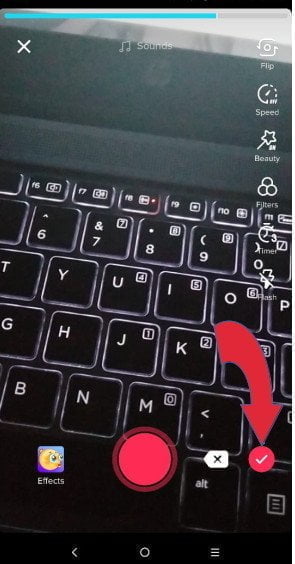 5. Adding effects
After recording the video, tap the Filters button.
Select and add the effects you want to use and then tap the "√" icon to save the changes after you are done adding filters and editing your video.
6. Change background music
To adjust the volume of the original sound and soundtrack, tap on the Volume button.
Tap the red "√" icon to save the changes
7. Uploading the video
After adding effects to your clip and editing the background music, tap on the Next button, and then write a description of your video in the text box provided.
Add the hashtag you want to use, locations, and then set who can view your video. You can set your video to either public or private. Setting your video to be public means that anyone can see it and therefore giving you more views, likes, comments, and shares. Tap on the Post button to publish your video on the TikTok community.
How to create TikTok videos using Mac or Windows
TikTok allows you to upload and share videos created on Mac and Windows computers. You can record your videos, edit them on your laptop, and then upload them on TikTok. You don't have to be a video expert to edit your videos using a computer. Filmora is easy to use.
Filmora is a video editing application that is designed for not-professionals. It has many filters and effects that you can use using the drag and drop technique. It also has a built-in music library where you can choose the song of your choice to give your videos life. Filmora also allows you to add features, such as fast forward, slow-motion, and split-screen. Editing your videos using this application will give you access to powerful editing tools that are not available on TikTok.