With all the gales and rain in the UK gardening is probably the last thing on your mind right now, however Spring is approaching and  this is when you should really start thinking about doing work on your garden.
I personally loathe doing gardening but it is often a necessity for most that chose to live in a house instead of a flat! Honda are looking to take some of the pain out of doing your garden, and we have already covered the excellent robotic lawn mower Miimo. This time we have the Versatool, which is basically a multitool for your garden!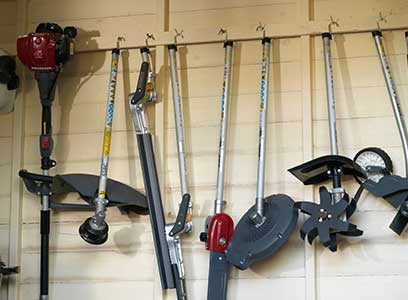 The main section of the Versatool consists of either a  25cc or 35cc  4 stroke engine which is a low maintenance engine that only requires unleaded petrol. It is fitted with a push and click locking system which will allow you to attach 7  attachments and 2 extensions.
Each attachment does the job of a tool that is typically quite large and expensive so your should save both money and space.
The 7 attachments include:
Line cutter / Strimmer :  For cutting and clearing, making lawn maintenance a breeze
Leaf and Litter Blower :  Keeps your lawns, driveways, garden paths and other outdoor spaces free of leaves and garden litter
Edger: Is the perfect tool to keep your garden clear of weeds and unsightly plants
Cultivator: Is the perfect tool for small vegetable patches or flower beds
Pruner : Designed for pruning high branches without the need for a ladder.
Hedge Trimmers: Which comes in 2 sizes, long and short with the shorter attachment being ideal for a domestic user and the longer one for more professional users.
All the attachments can be extended with a 50cm or 1m extension shaft making sure you can reach any point in your garden safely.
The 2 Versatool base units cost £360 and £450 respectively and the attachments cost from £130.
To explore more of Honda's range of garden equipment and lawnmowers, visit http://www.honda.co.uk/garden/lawnmowers/