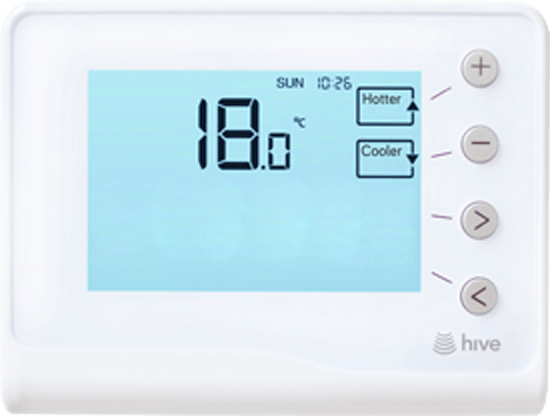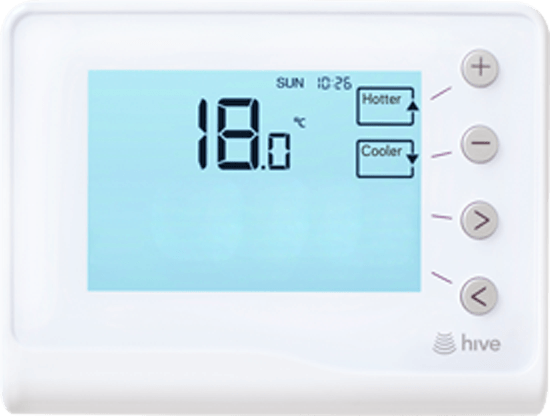 We have been blogging a lot about smart homes and home automation really. Unfortunately a lot of these solutions are US based which can be a little frustrating to us Brits.
One promising option for us is the Smart Thermostat from Hive. This is a device that will replace your current boiler thermostat and provide you full access to your homes heating via a Smartphone, tablet or internet browser.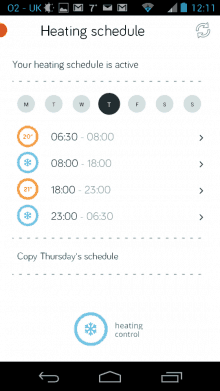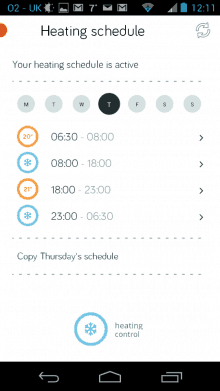 While this is less smart than its counterparts the Hive gives you considerably more control over your boiler than traditional setups, and for us, more importantly it still lets you control the boiler directly from the thermostat, unlike other competitors which solely rely on Smartphone access. This may seem like a small point but from our experience its possible for the gateways to lose connection therefore losing control over the heating system completely. Programming things from the thermostat should alleviate this issue.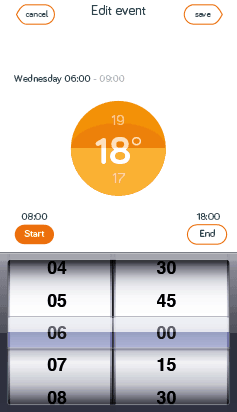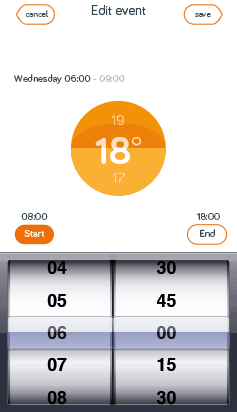 The apps for Hive will allow you full access to your heating wherever you are in the world and it will allow you to see the current indoor and outdoor temperate. Therefore if you want to save money you can easily switch the heating off when you are out an about then have it come back on when you decide to come home. One of the advantages we found with using apps such as this is the simplicity. Traditional thermostats with multiple settings per day can be a nightmare to use, and we are good with gadgets, setting everything up via a browser is an absolute breeze.
Hive is also surprising cheap compared to its rivals at £199 including professional fitting. You can order your Hive now from hivehome.com