As mentioned in our previous post about Haier, they are expanding quickly into TVs, Tablets, and Phones, as well as focussing heavily on moving into the European markets. 2 devices that stood out in their AV section was a TV with the ability to watch two programs at once and their OLED TV.
Neither of these are ground breaking devices however the dual view device was set up perfectly to show how the TV can be used to view 2 programs at once.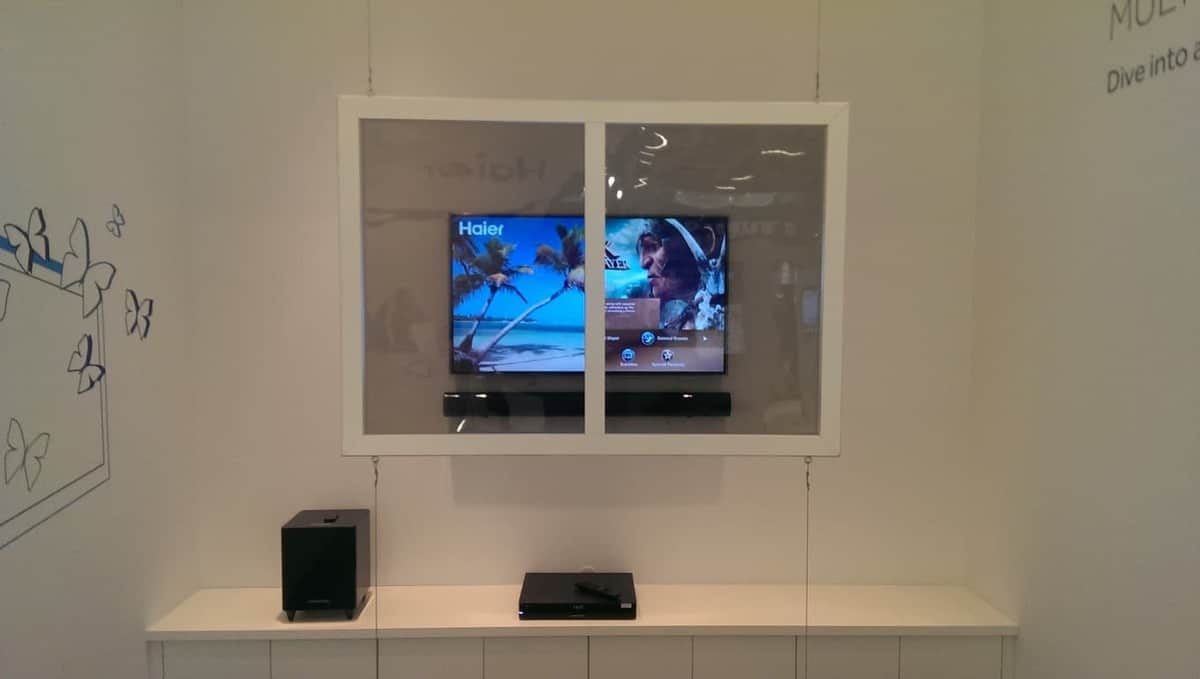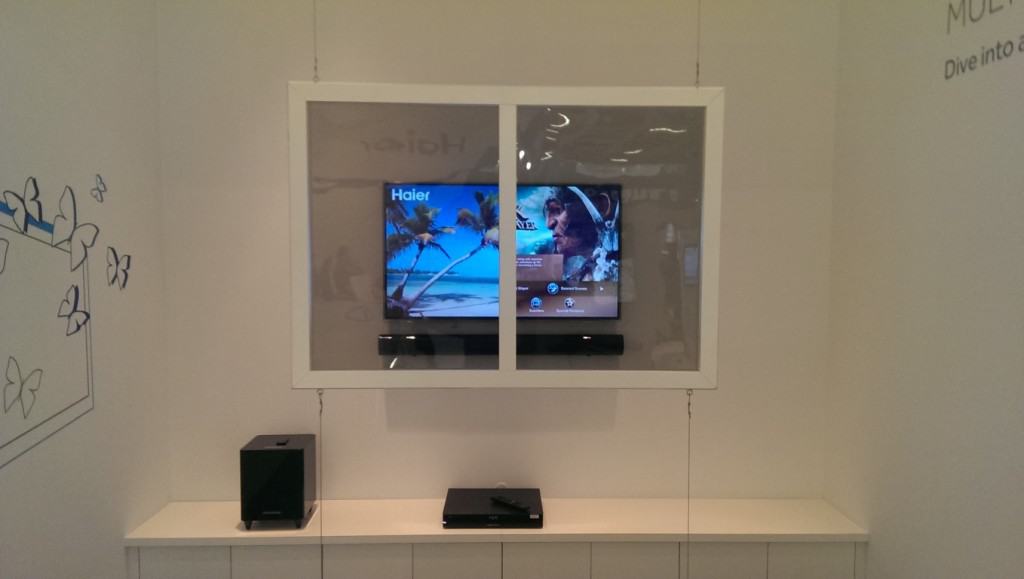 Secondly, the OLED TV Haier had on display had to be the thinnest TV I saw on display, although it was a prototype, and was not in UHD/4K like many of the other TVs on show.