The heavily leaked and hotly anticipated Pixel 2 and 2XL have finally been announced. The 2 phones are actually made by different manufacturers the Pixel 2 was made by HTC and the Pixel 2 XL by LG but design wise they are very similar, just different sizes.
The smaller Pixel uses an FHD (1920 x 1080) AMOLED at 441ppi display while the XL uses a QHD+ (2880 x 1440) pOLED at 538ppi. The POLED technology should be more and generally better than the AMOLED.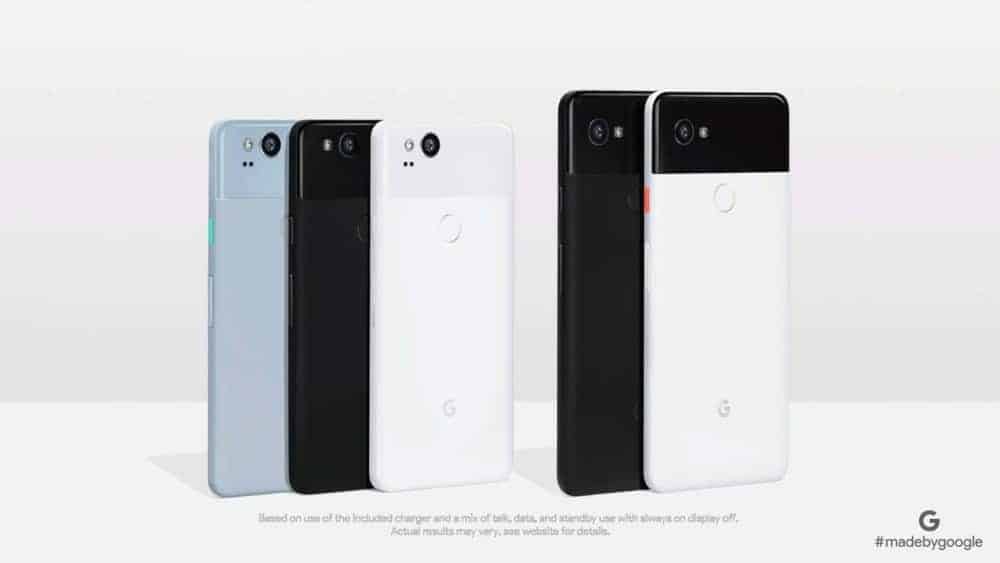 Both phones have Snapdragon 835, 4GB of RAM and between 64GB and 128GB storage standard, along with single rear 12MP cameras. There is thankfully optical image stabilisation, and both phones are waterproof.
There's no wireless charging, but the sides can be squeezed to activate Google Assistant. It ships with Android 8.0 rather than 8.1 and it uses an embedded eSIM so it can connect to services such as Project Fi even without a SIM card. There is also a nano sim so you can still use your current sim card.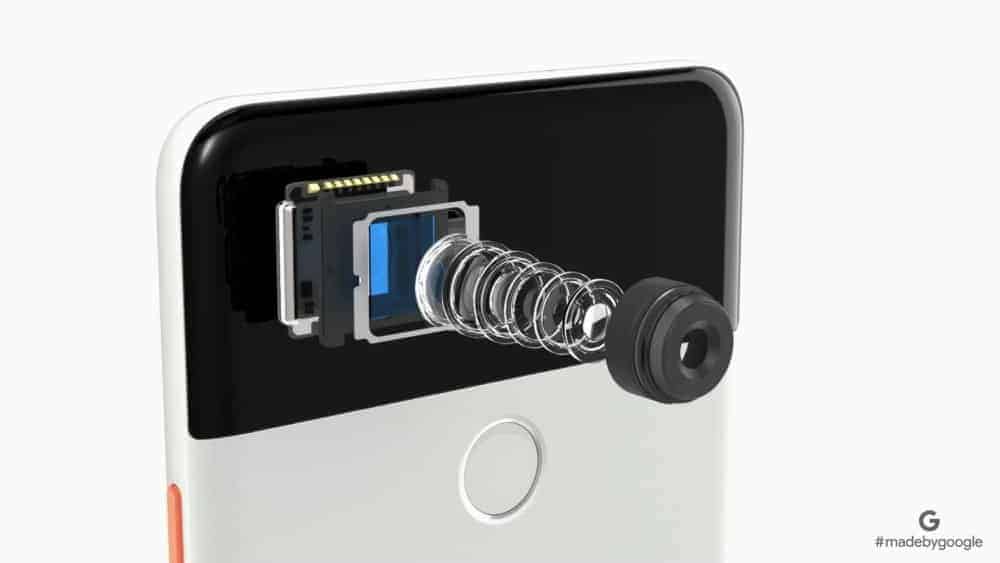 The XL has a decent sized 3520 mAh battery but worryingly the Pixel 2 has a 2700 mAh battery, they are rated with the same usage statistics though.
Unfortunately, Google has decided to remove the 3.5mm jack, just a year after they mocked Apple for such a decision.
Overall the hardware specification of the phones is a bit disappointing, and Google's hardware chief Rick Osterloh spoke about how the field for smartphone manufacturers has flattened. As ever with Google the focus appears to be more on the software side of things.
That's why the new Pixels are leaning in hard on AI and software tweaks as their key selling points.
There is an as the always-on display, with a notification pane embedded into the home screen that informs you of important calendar appointments. Meanwhile, a Google search bar remains persistent at the bottom of the menu, enabling you to search both your phone and the web at the same time.
Squeezing the phone brings up Google Assistant and it has neat features such as if you say you are going home the system will bring GPS directions, resume a podcast or song that was playing the last time you were in the car and read out instant messages.
As always with Pixel phones, one of the big selling points is regular updates, and you get 3 years guaranteed security updates. Google also provides free, unlimited original-quality storage for photos and videos through to 2020.
The pixel 2 costs $649 / £629 for the 64GB model while the 2 XL costs £799 for the 64GB model.