These days Smart TVs are becoming more and more commonplace, devices we use to sit around watching Netflix or Prime TV as we have the Internet at our fingertips. But most of us don't realise just how much more fun we could be having with our televisions than simply watching tv shows and movies on demand. Much in the same way that mobile phones are no longer just for calling and texting, televisions have so much more to offer you. TV gaming is very much a thing now, and there are so many ways to play that you have yet to unlock a whole new world of entertainment! So, let's take a look and see just how much fun you could be having and how you can make the most of your Smart TV.
Which Smart TVs Are Best?
When it comes to Smart TV gaming, it's important to make sure you get the right TV set which will support high quality games and apps for you to have the best experience possible. But there are so many new Smart TVs constantly arriving on the market to choose from, so how will you know which one is right for you? Here are some of the top contenders in the market right now to help make that decision a little easier:
LG
LG have a great range of smart TVs which provide a great range of apps and games on their internet ready devices as well as a Magic Remote to access it all with. The LG app store is home to a huge range of apps and games to keep you entertained. They supply mostly smartphone style games which are great boredom busters and can be played using the Magic Remote, so no need to connect your phone or a game controller. The only downside is that there isn't a great deal of high quality games out there for LG Smart TVs yet, it is mostly just mobile games thrown up onto the big screen, but let's keep our eye on them to see how much they improve in the next few years.
Sony
Sony Smart TVs run the Android TV operating system which is a stable and well-developed platform that Android smartphone users are already familiar with. Games and applications can be downloaded from the Google Play Store, and like the LG Smart TVs they feature a large range of mobile games, but also a lot of higher quality games with better graphics and more complex storylines made specifically for Android TVs. Both Sony and Samsung Smart TVs used to be compatible with the PlayStation Now subscription which would allow users to play a range of PlayStation 3 and 4 games on their TV, but sadly this service was discontinued earlier this year. Hopefully, we'll see similar services gain popularity in the coming few years.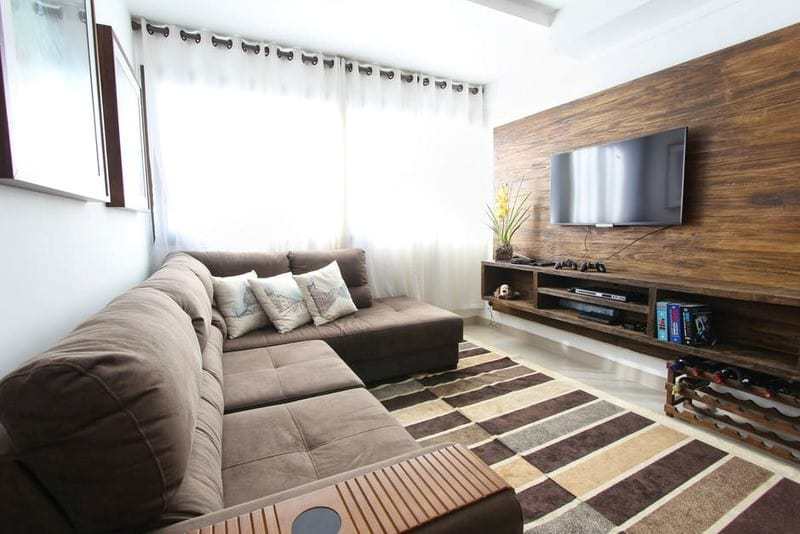 Samsung
When it comes to top of the range Smart TVs, Samsung has the monopoly here. It's a given that their televisions have an app store brimming with free applications and games to play, however they are pretty small fry when it comes to their other big features. For the higher end of their Smart TVs, the controls are highly responsive and react to movement for a more immersive experience. The graphics are crystal clear and crisp, meaning you won't miss a minute of the action. What's more, they can now be used with the Steam Link device which allows gamers to access and play all the games in their Steam account library straight from their Smart TV. Currently, games can be played using either the Seam controller or a wired Xbox controller, and hopefully we'll see more controller options available soon.
Panasonic
Panasonic Smart TVs have a relatively new Firefox operating system which isn't yet found on other Smart TVs on the market. It is a fast, customisable and well-connected platform that works pretty well and features a great design layout. The downside however, is that there just aren't as many games available in the app store, nor are there currently any game subscriptions such as Steam Link that are compatible with LG Smart TVs, however this may change in the future. Panasonic Smart TVs do however support HTML5, which means that developers can create and port their own games to the platform and play them on their TV, so we could see this pave the way for aspiring game developers.
Which Games Can I Play?
So, you've made your choice of Smart TV, installed the essentials like Netflix and Amazon Prime and now you need something to play, what do you choose? With the internet at your fingertips and a high-tech streaming device as a host, there are an endless range of games and apps to play with, so let's look at the different kinds of games you can play and how to get them to make the very most of your new Smart TV.
Keep It Simple – Use the Browser
Since Smart TVs are connected to the internet, they also have their own browsers built in. They also support features such as HTML5, and Samsung has the Smart Flash player, so online flash games can also be played using your Smart TV. Hop onto sites such as NewGrounds or Kongregate to play Flash and mobile games that will keep any boredom at bay. If you're looking for something a little more exciting, you can even try out some online gambling from the comfort of your sofa, and since there are sites with free bets and no deposits, you could even be using your Smart TV to make money!
As mentioned above, some Smart TVs such as Panasonic and LG have HTML5 compatibilities, which means that you can even try your own hand at developing your own games. If you just feel like playing, then you can try out games made by other developers such as Captain Rogers, a fun game available on the Firefox Marketplace to play using the standard TV remote, so there is no need to go and buy a controller just to play.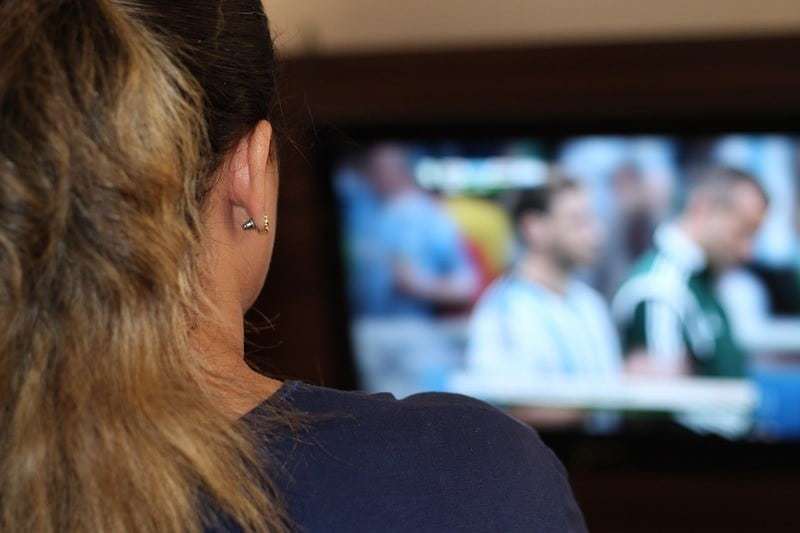 Google Play Store
For the Smart TVs running the Android OS such as Sony and Samsung, most games and applications can be found and downloaded from the Google Play Store. Despite the introduction of Android TV games being a relatively new adaption, there are already some great games to play. Just as long as you have a gaming controller at the ready, you'll be able to play any of the following games:
Final Fantasy III, IV, V, VI and IX
For all the Final Fantasy fans out there, you're in luck. You'll be able to find a whole bunch of Final Fantasy games ready to download from the Play Store ranging from £5.49 to £15.99. They may be a little bit pricey, but these games aren't at all like those short mobile games that function as simple boredom busters. Instead, they are fully immersive storylines that run for around 20-30 hours of jam-packed action as well as exciting side missions, easy to play mechanics and some awesome soundtracks to top it all off, you'll really be getting your money's worth.
Asphalt 8
You really can't go wrong with a good racing game, and the Asphalt games are some of the best out there. Gear up and buckle in as you choose from over 190 luxury cars and motorbikes to race with in maps all around the globe. Win races, perform awesome tricks and enjoy immersive sounds so you can feel as if you really were sat in the driver's seat of a Lamborghini! Oh, and best of all? It's totally free!
Dead Trigger 2
For a game that gets your adrenaline pumping, download Dead Trigger 2, where you will be transported to a zombie apocalypse where you must fight to stay alive. The first-person shooter game features great graphics such as realistic water reflections and enhanced ragdolls, as well as awesome weapons to choose from as you fight off zombies in locations all over the world. You can also play in tournaments with people across the globe, and it's all completely free! Have you got what it takes to survive the zombie apocalypse?
Steam Link
For those of you who have the Steam Link device and a Samsung Smart TV, all you need to do is download the Steam Link app from the Samsung App Store and you need to make sure that you have one of the following supported controllers: Steam Controller, Xbox 360 (wired or wireless), Xbox One, or Logitech F510/F710. Anyone who considers themselves a serious gamer will likely have a Steam account and a library of games to be proud of, so the Steam Link means that you can really take your gaming experiences to the next level. Just some of the games you could be enjoying on your Smart TV include:
Life is Strange
If you're looking for a game you won't be able to put down, Life is Strange is the one for you. Follow the story of Max, who discovers she has the power to control time, as she and her friend Chloe attempt to change the past and alter the future to save lives of their friends and their town. You can try the first chapter of the game for free, and once you're hooked you can buy the whole game for £15.99.
Grand Theft Auto 5
Playing GTA5 on a big HD screen has got to be the best way to play. Play as three vastly different characters to complete missions around the city of Los Santos in supercars (or any car you like!), aeroplanes and boats. The all-time classic game, developed by multi-national games developer Rockstar, allows you to roam freely around the city in between missions and choose which criminal protagonist to play as. The game is endless fun and whether you enjoy the missions or just running around wreaking havoc, you'll stay entertained for hours.
Tomb Raider
Remember those days when you'd play the original Lara Croft games, locking the butler in the freezer and escaping from danger? Well, now you can explore the origin of Lara Croft in Tomb Raider, an intensely immersive game which will keep you gripped as you help her survive life-threatening situations and beat the bad guys. Unlike the original Lara Croft games, Tomb Raider boasts some amazing graphics which look so good that they really help you feel fully immersed in the game, and the combat and storyline makes it one of the best action-adventure games out there.
So, there you have it, some of the best Smart TVs on the market to choose from and some of the best games you can play on them. If you're an avid gamer, a Samsung Smart TV would be the best option for you, as you get full access to games and apps on the Google Play Store, as well as support for the Steam Link, so if you invest in that too then you can play all of your favourite games from your Steam Library right from your sofa.
If you fancy yourself as more of a developer and want to see your own creations come to life, then opt for one of the Panasonic or LG Smart TVs where the HTML5 support means you can port your own games as well as access those of others in the Firefox Marketplace, or just download the games already available and enjoy! You can always just keep it simple and use the built in browser on whichever Smart TV you decide to go for to access loads of online games at the push of a button.
Now you know that you can do so much more with your TV than just watch television. We hope we have helped you to decide which Smart TV you need to make the most of your future gaming experiences.