Technology has packaged the world within the folds of laptops, tablets and smartphones so much so that gaming is a cherished virtual reality today. With the rising enthusiasm around gaming, though several upgraded devices and consoles are being introduced in the market, laptops remain the most sorted for many.
Purchasing a laptop, especially for gaming purposes mostly involves understanding its graphics performance, weight and portability as well as battery life. However, CES 2018 seems to play the role of a game-changer in many aspects. The arrival of the upgraded models ensures much power and vitality to your dream gaming systems. The launch of Intel's 8th gen core- RX Vega M Graphics and some latest models enabled with NVIDIA's- Max Q Graphics has brought new hope for players willing to dedicate hours playing online games at online gaming sites, online casinos and many other gaming sources.
The availability of affordable and lightweight laptops unravelled at CES 2018 is quite a respite for many who've been waiting to buy the latest in the market. The collaboration of Intel and AMD offers the most functional configuration providing enough power for Virtual Reality. At CES 2018, Intel demonstrated "Hades Canyon" to unveil the world's smallest and immersive Virtual Reality NUC allowing for seamless gaming. The tiny yet fast and powerful technology seems to take gaming to another level so that players can take it or place it anywhere.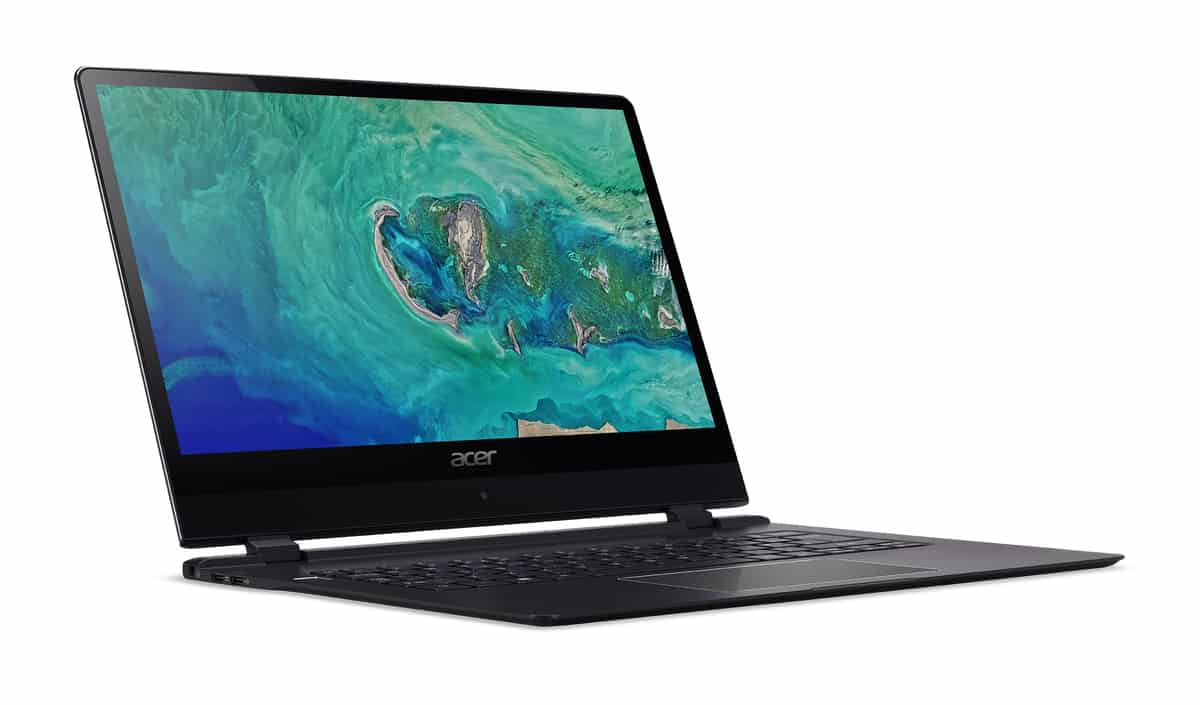 Advantages of using gaming friendly laptops for playing online casinos slots
If you like betting for real money while reeling from your favourite game at the Monster Casino, you can consider the new gaming laptops in the row.
The Intel chipset that claims to consume less power or around 65 watts could be a great device to play while travelling, without you having to worry about its performance. The GL package boasts of a Core i7 8706G processor, RX Vega M Graphics and GDDR 5 memory to give one's gaming aptitude a boost. With options on the line, you could consider HP's latest Spectre x360 15 convertible as with its 4K touchscreen, it has a slim design of 19.8mm and weighs around 4.6 pounds. For a single chipset, it can deliver graphics performance between NVIDIA GTX 1050 and 1060. Another model launched at CES 2018 is Dell's XPS 15 (2 in 1) flaunting Intel and AMD's chip combo weighing 4.3 pounds. The Razer Blade gaming laptop boasted of a small size, weighing around 4.1 pounds and equipped with NVIDIA GTX 1060 graphics. The battery backup of 4-5 hours is quite a boon.
All you would want while playing your cherished slots on Monster Casino is the battery to be supportive, especially when you are gaming on the move and do not have adequate time and facility to recharge at regular intervals. While more models are expected in the following months, it's anticipated that manufacturers will be able to innovate non-convertible models weighing less than four pounds available at an even lesser price.