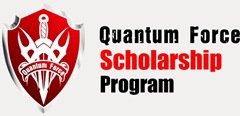 I think this is a brilliant move by Foxconn. They are asking overclockers to sign up to their scholarship program in order to overclock some of their hardware
Basically if you get accepted you will receive a full range of hardware (including CPU, memory, graphics, motherboard) AND cash sponsorship for LN2 or other extreme cooling techniques.
Not only will you receive all these free items but you will get chance to try out pre-release hardware with aims of setting new overclocking records.
As much as I would love to sign up for this program I don't think my overclocking skills are quite up to it!
If you think you may be good enough apply now here.