While most smartphone companies like Samsung and LG use batteries in the low 3000mHh range, we have started to see a shift to larger batteries, especially form smaller brands.
With many high-end phones struggling to last a full day of heavy use this is about time. The Huawei Mate 10 Pro is one of the only big brand flagship phones offering a 4000 mAh battery.
However, it is companies like Oukitel and now Doogee that are pushing the boundaries of batteries in phones.
The Doogee BL12000 Pro has recently been released with the largest battery on the market at a whopping 12000mAh, that's 3 times the Mate Pro and more than 4 times the Pixel 2.
Unfortunately, they haven't invested some magic battery technology that crams that power in the same size. Battery technology has remained mostly static for years, so this phone comes in at 300 grams with a thickness of 14mm. It's essentially two smartphones in weight and thickness while having 4X the battery power.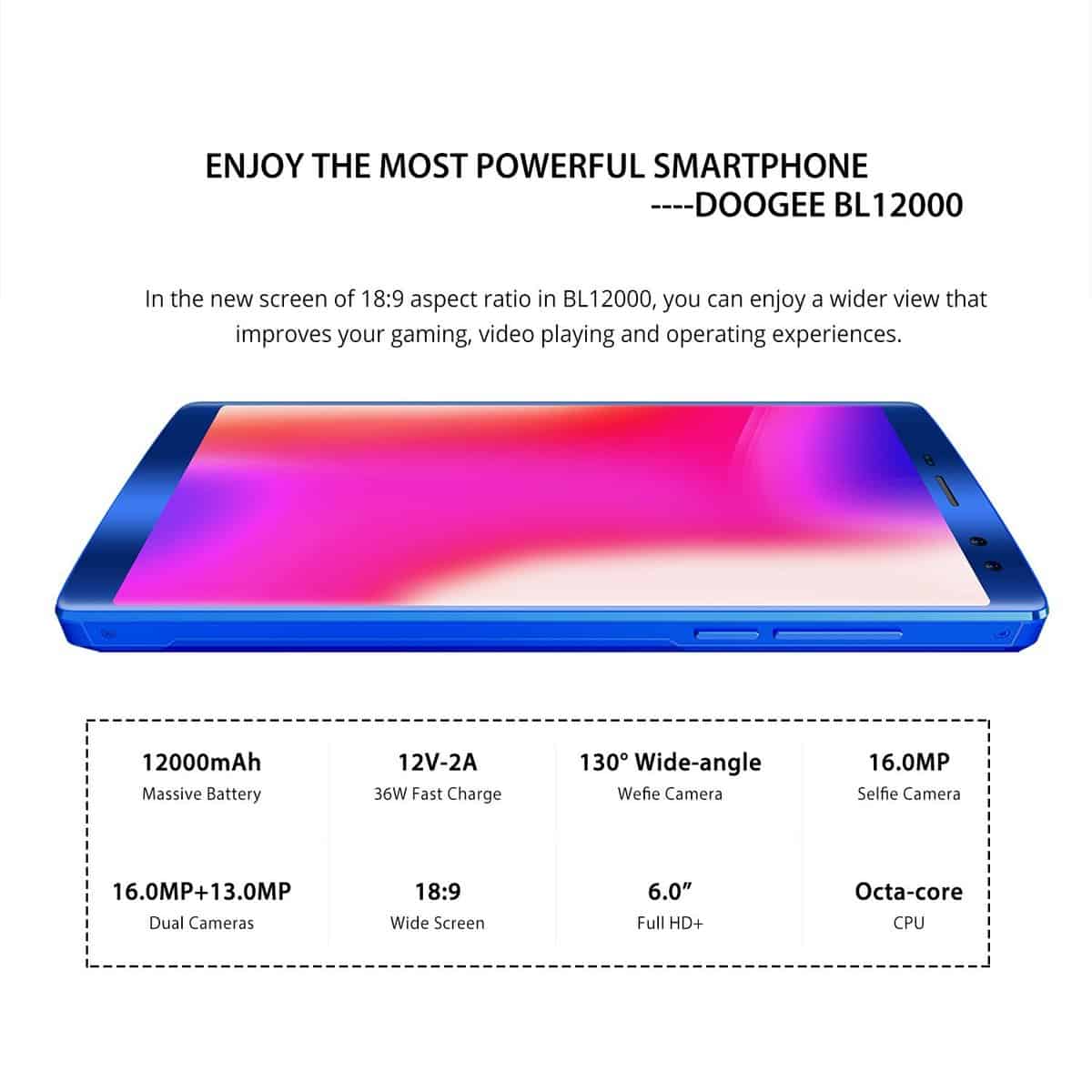 Another issue is that this phone uses the same processor found on many Chinese phones, the   MT6750T 8x [email protected], which is an excellent chip, but not something you would expect someone that is a massive power user to be using.
The rest of the spec includes:
RAM: 4GB
ROM: 32GB
Rear Camera: 16.0MP+13.0MP with Samsung ® ISOCELL Sensor, Wide Angle
Front Camera: 16.0MP 130°wide angle+13.0MP 88°wide angle
Display: 6.00″ FHD+ IPS: 2160*1080
It is available now on Amazon for £189.99