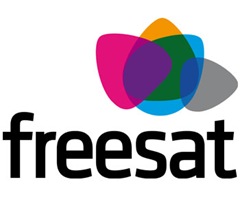 Freesat has been around for a few months now, and while it may of arrived to a  slightly lukewarm reception it does appear to be gaining momentum. One of the major downfalls of it was that it lacked the recording functions of Sky+ or DVB solutions such as the Humax and Topfield.
I am glad to see Humax has fitted the device with a heft 320GB hard disk so there is plenty of room to record all your favourite shows.
I was personally a bit anti Freesat when it released, however I have just ditched Sky in favour of a Humax PVR9150T (DVB recorder) as I just don't watch any of the exclusive sky channels. One of the reasons I didn't try out Freesat was the lack of recording so I think I could be swayed to trying out one of these new boxes in the near future.
Full specification continued.

*320GB hard drive to store up to 80 hours of HD programming, or up to 200 hours of standard definition shows
*Eight day electronic programme guide to plan your viewing and recording with ease
*Series recording to automatically capture all the episodes of your favourite shows
*Live pause and instant rewind to give you full control over your viewing
*Option to record programmes in standard and high-definition when shows are broadcast in both
formats
*Split recordings for two-part programmes that may have a break in the middle for a news bulletin, such as films
*Digital text and interactive services
According to Freesat, the current HD highlights are Strictly Come Dancing, Little Britain USA, In the Night Garden and Little Dorrit on BBC HD while ITV HD is chipping in UEFA Champions League matches, England Internationals, the FA Cup and teen drama Britannia High.
The box goes on sale across 'selected' John Lewis, Comet, Argos and Dixons stores [plus some independent retailers] this weekend.-Martin Lynch