The demand for DRAM declined in April, creating an oversupply in the market in Japan and elsewhere. It is possible if this trend continues along with new production that we have previously reported on, we may actually see a drop in DDR4 prices this year.
DRAM demand comes primarily from the smartphone market, data centres and cryptocurrency miners, markets where DRAM supplies are often purchased in bulk. In recent months, cryptocurrency mining demand has weakened considerably, with slow growth in the smartphone market also contributing than lower than expected demand.
Reduced DRAM demand along with waning demand from crypto-miners will also likely lead to a drop in GPU price.
This trend is already being reflected on some Amazon products. Many DDR4 listings peaked in December and January, with one example being the Corsair Vengeance LPX 16 GB which peaked at £172 and now sits at £152. It is still a long way off its lowest at just £57!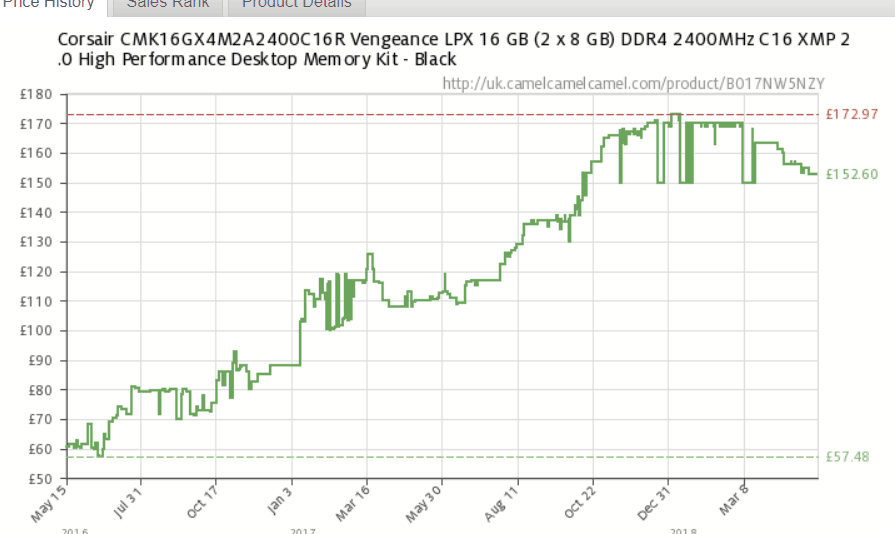 GPU pricing is a bit more optimistic; we are starting to see a drop back down to RRP. I personally bought the Inno3D GeForce GTX 1070 HerculeZ Twin X2 for £369 about 18 months ago, and it is now £389.99. Though admittedly it is depressing that 18month old tech has gone up in price.
The ASUS STRIX-GTX1070 launched at £470, peaked at £577 in March and is back down to £479.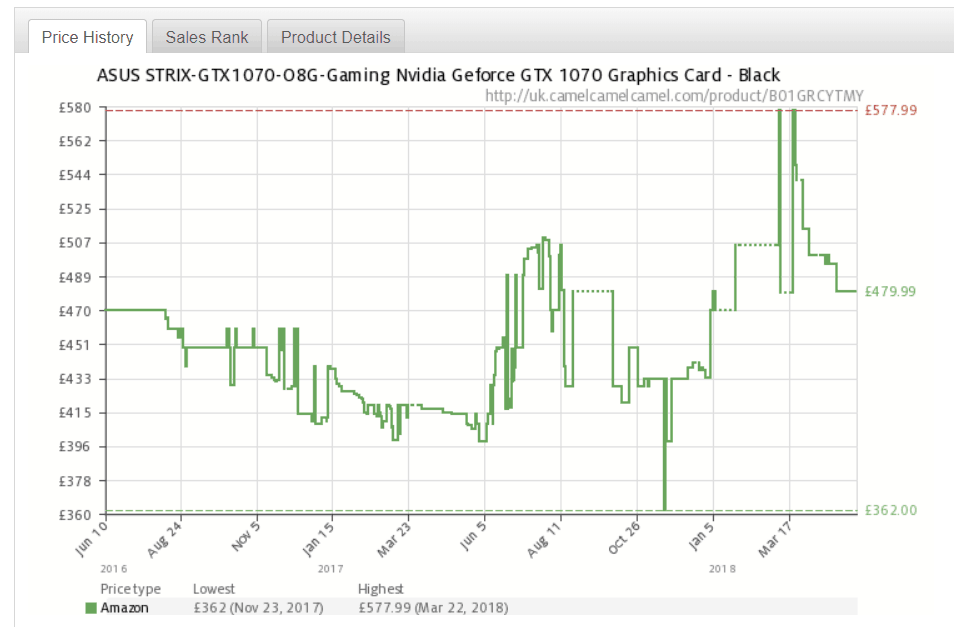 The EVGA GeForce GTX 1080Ti is less promising and is likely due to it being a newer card, which started off at £800, dropped to £689 and it now £920.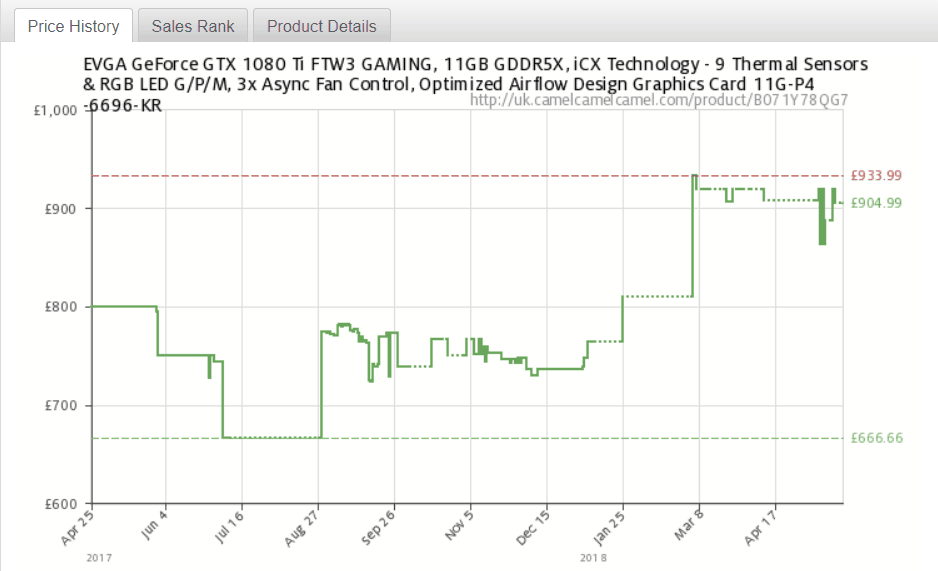 Realistically the best case scenario is that prices won't settle down for several months, it is also entirely possible for companies such as Samsung will scale down manufacturing reducing the oversupply.
With the affordability of AMD Ryzen, it would be great if gamers could get hold of some affordable RAM and GPUs in the next few months.