We all know how the mobile phone has overrun the whole world. Ever since it came out, it only moved forward, became more common, and more advanced than ever, becoming more and more high-tech, increasing functionality and convenience, while making us more and more dependent on its ease of use throughout our day to day lives.
As the years have gone by we have seen so many new innovations, some have even played a massive role in the growth and improvement of smartphones in general. Innovations like the phone camera and the built in gaming system were once a crazy idea pitched in by an employee and ended up blowing up so wide that they ended up a standard feature for all the phones released. You might also want to check out why you should use a mobile wallet, which is a more recent standardized innovation throughout numerous mobile platforms. Here's a few interesting smartphone gadgets that might just become a standard throughout the vast, multifunctional world of the daily use of smartphones.
The Razer Kishi Game Controller


Mobile gaming is one of the biggest sub-industries on the market that revolves around the smartphone. There is a never-ending selection of mobile games, and the best part about them is that most of them are free to play, and the ones that are paid for are generally relatively cheap compared to other gaming platforms. The only thing with mobile gaming is that it can get a little tedious playing on a touchscreen, which can feel small and frustrating for larger handed gamers. The Razer Kishi is a revolutionary game controller that can turn any smartphone, whether apple or android into a Nintendo Switch- like device. Not only does it have the classic button scheme with two analogue sticks, an eight-way D-Pad, four buttons on the other side and the four triggers at the front end. The best part about the Razer Kishi is it is lightweight and can charge your phone while you are using it. It also has a collapsible design for optimal convenience to carry around.
DUOLINK 3 in 1 SpeakerBuds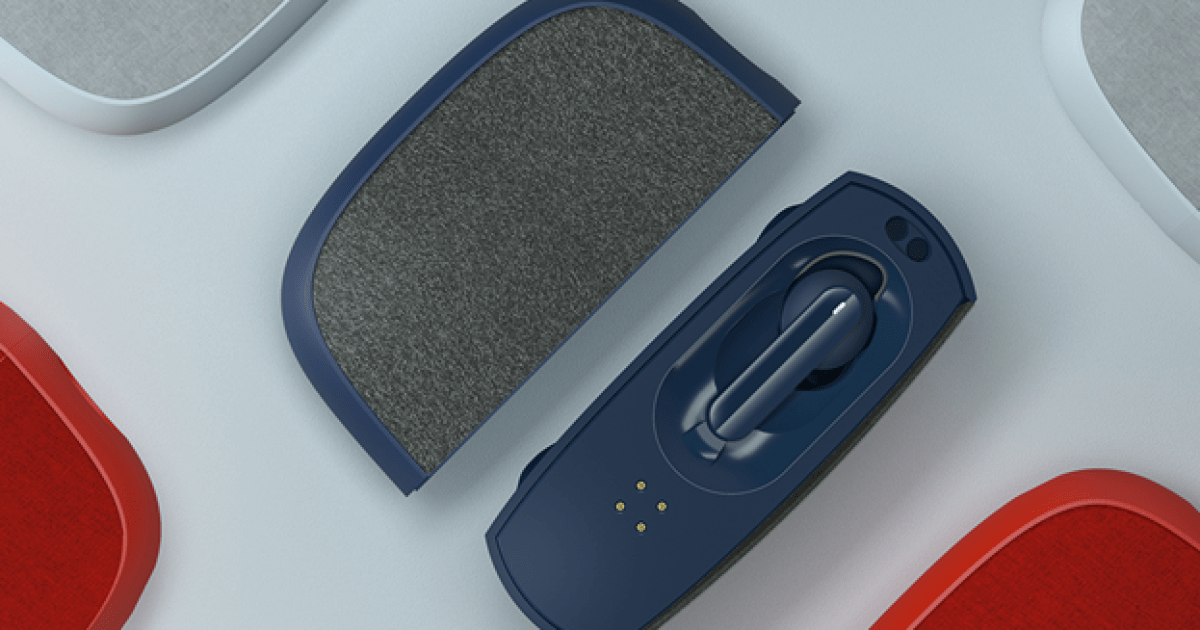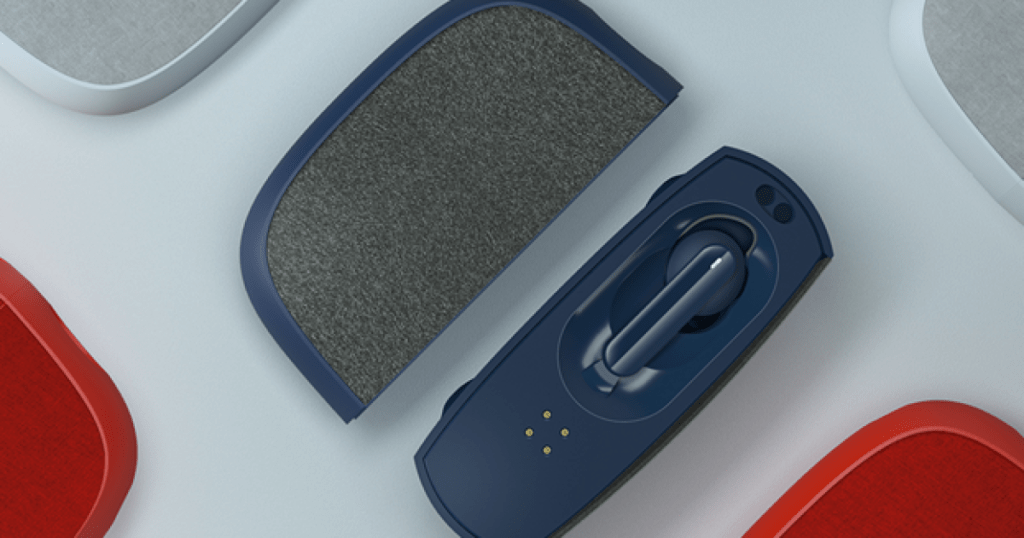 Music is one of the most sought after features on a mobile phone, however, one thing that's frowned upon within smartphones and music is the fact that due to their compact shape and size, smartphones are too small to be able to fit a good, loud and clear speaker inside them, which is why we have audio devices which we connect to our phones to hear music in a louder, clearer form through them, such as earphones or Bluetooth speakers. The DUOLINK Speakerbuds, an innovative multifunctional audio accessory, which offers a pair of Bluetooth earphones, which come with a charging case, which also functions as a Bluetooth speaker, which can be split into two dual surround speakers! That's right, it's all the sound accessories you'll ever need in one!
Cell – The 2 in 1 Wireless Charger / Phone Sanitizer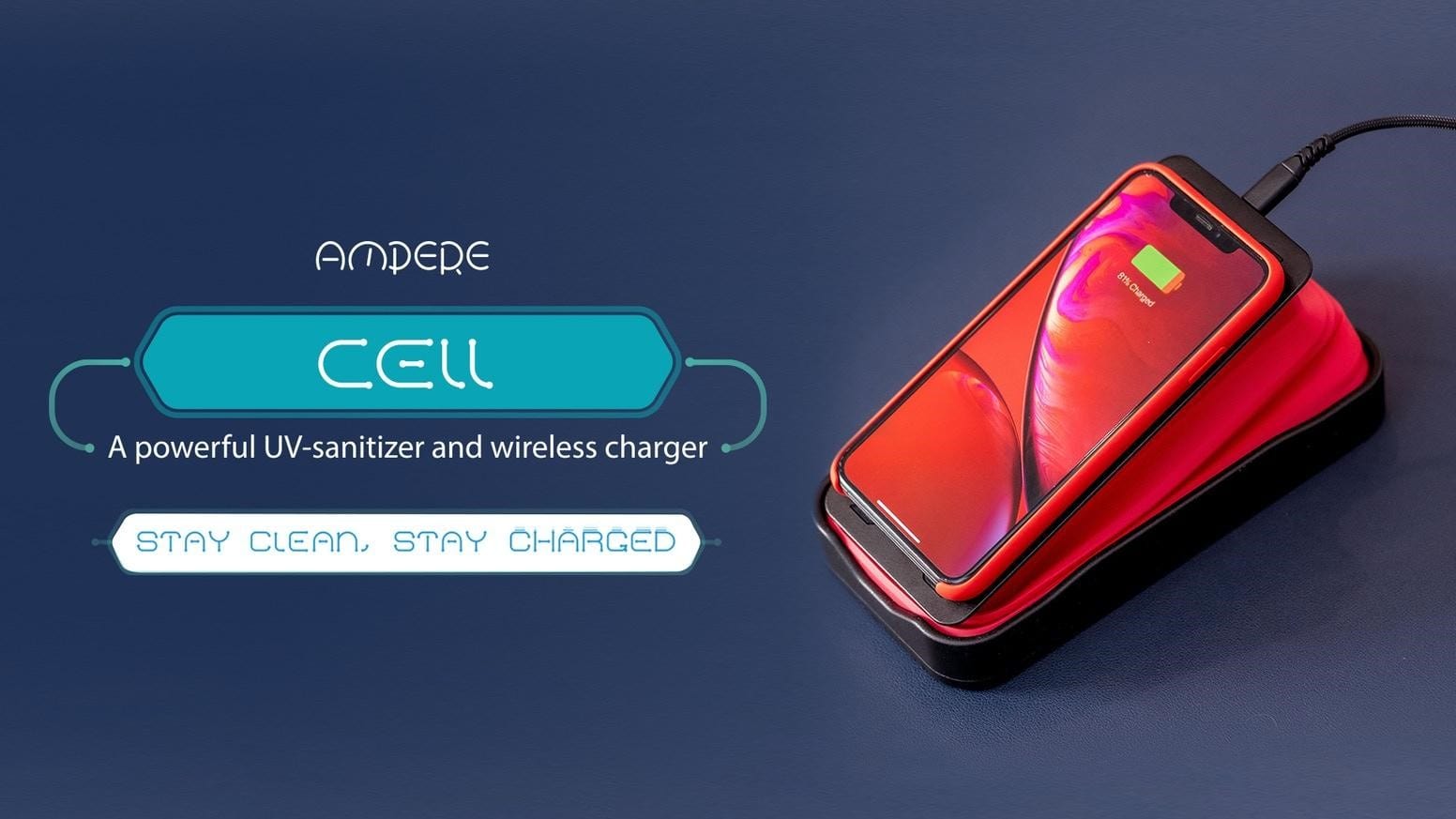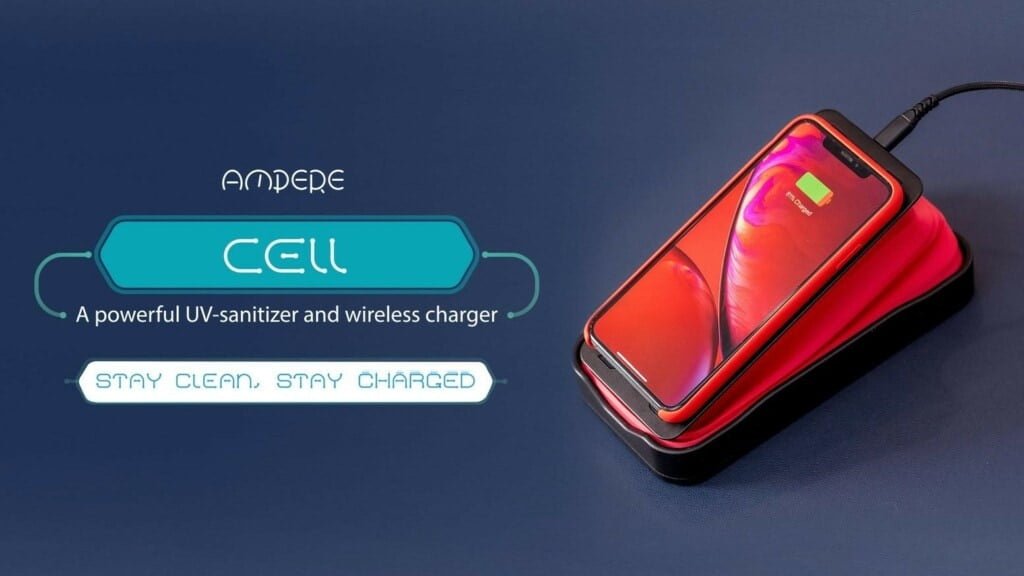 We all know how important it can be to have a handy wireless charger running around just in case you need a charge on the go. What we don't think about much however, is how dirty a phone can get after day to day use. We might not see physical dirt, but through day to day handling, our phone sees more germs and bacteria than a door knob, or even worse, a toilet seat! Cell is an expandable wireless charger that can also be used as a docking station to act as a stand for your phone, but wait, there's more. It also has a special built in UV cleaning system, which you leave your phone inside for 60 seconds, and your phone will be 99.9% sanitized!
The Prima Pocket Projector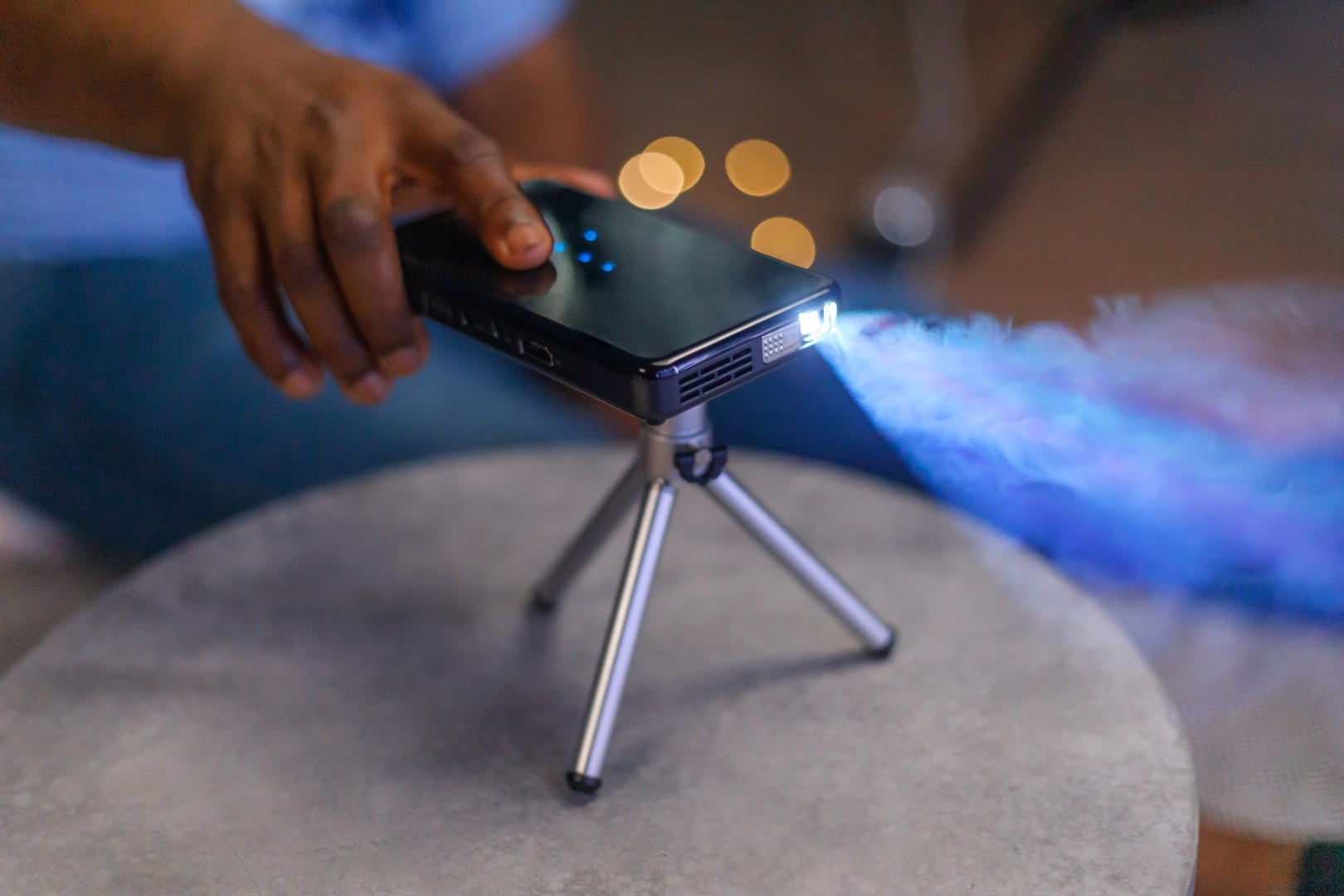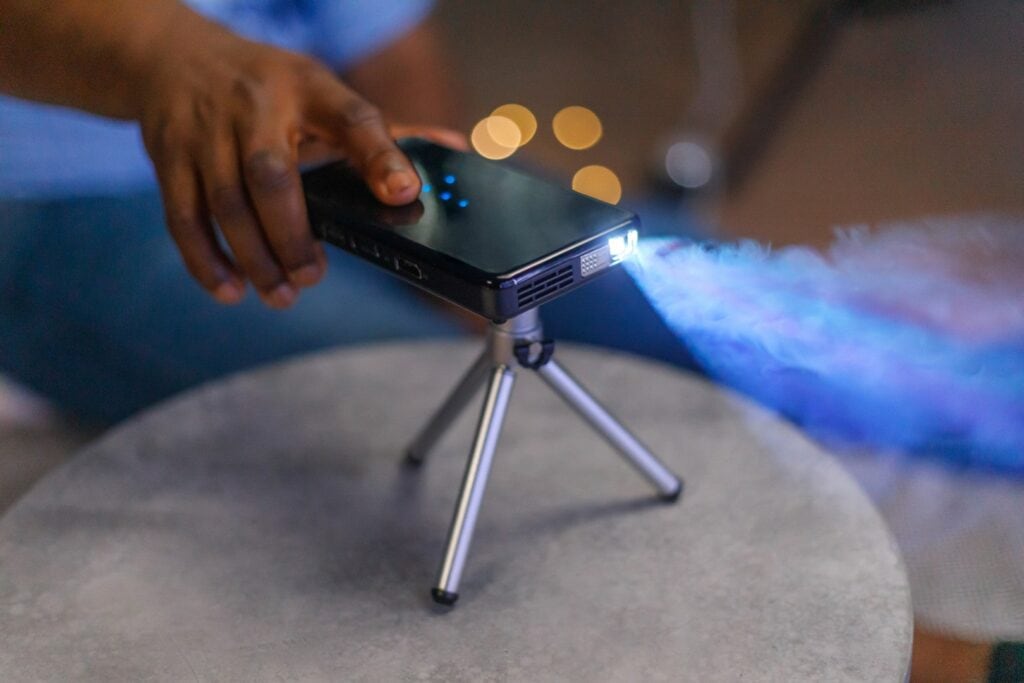 We all love to watch and share videos on our smartphones. They're the fastest way we can expose ourselves to a means of entertainment when we're on the go. The only downside to it is, when you want a whole group to see something on your phone, everyone piles up to be able to see the little phone display clearly from a short distance. This problem can be solved with the Prima Pocket Projector, a tiny projector that fits in your pocket and can turn any place you're at into your own movie theater, with projection capability of up to 200 inches, in 1080P HD!
The Gazepad Pro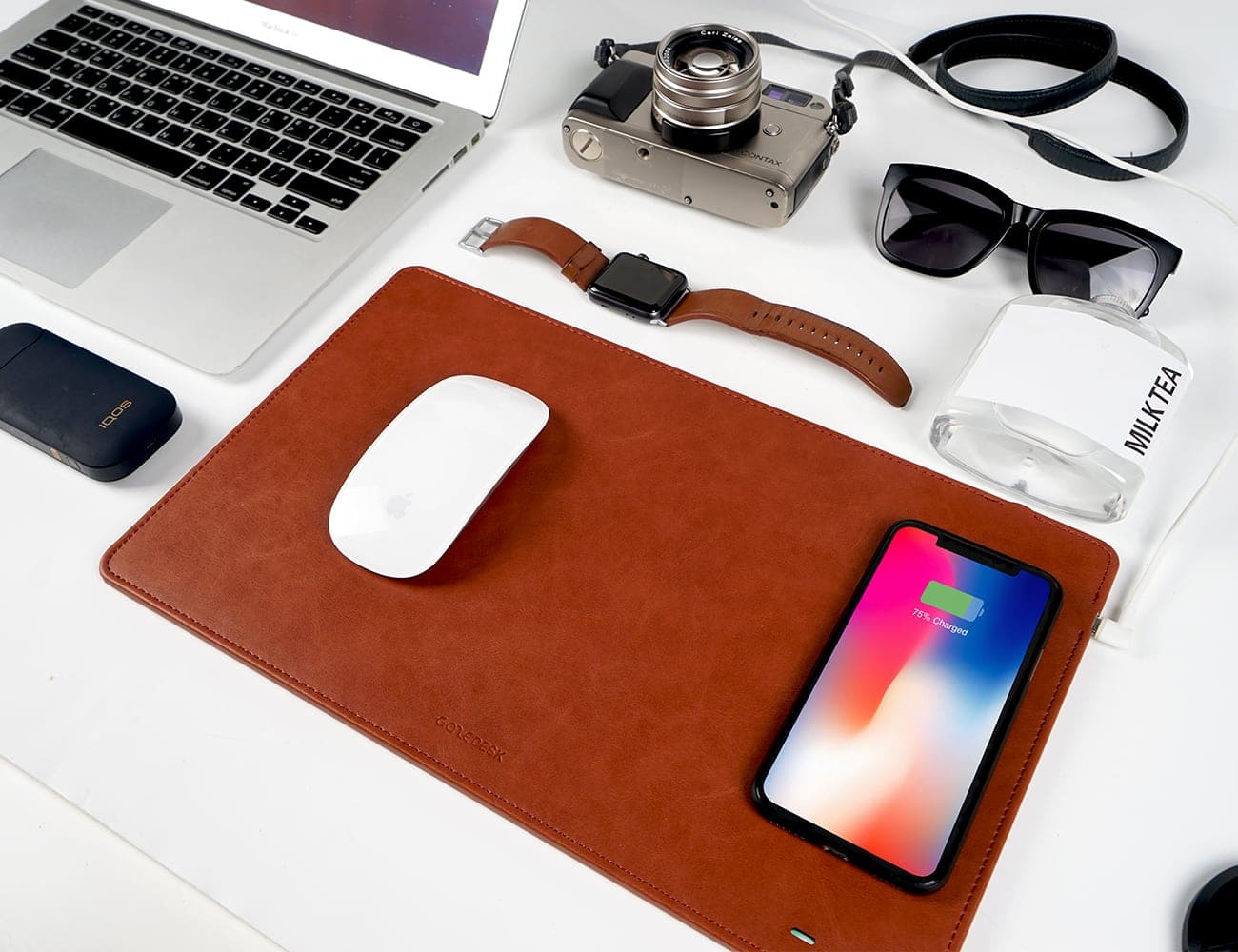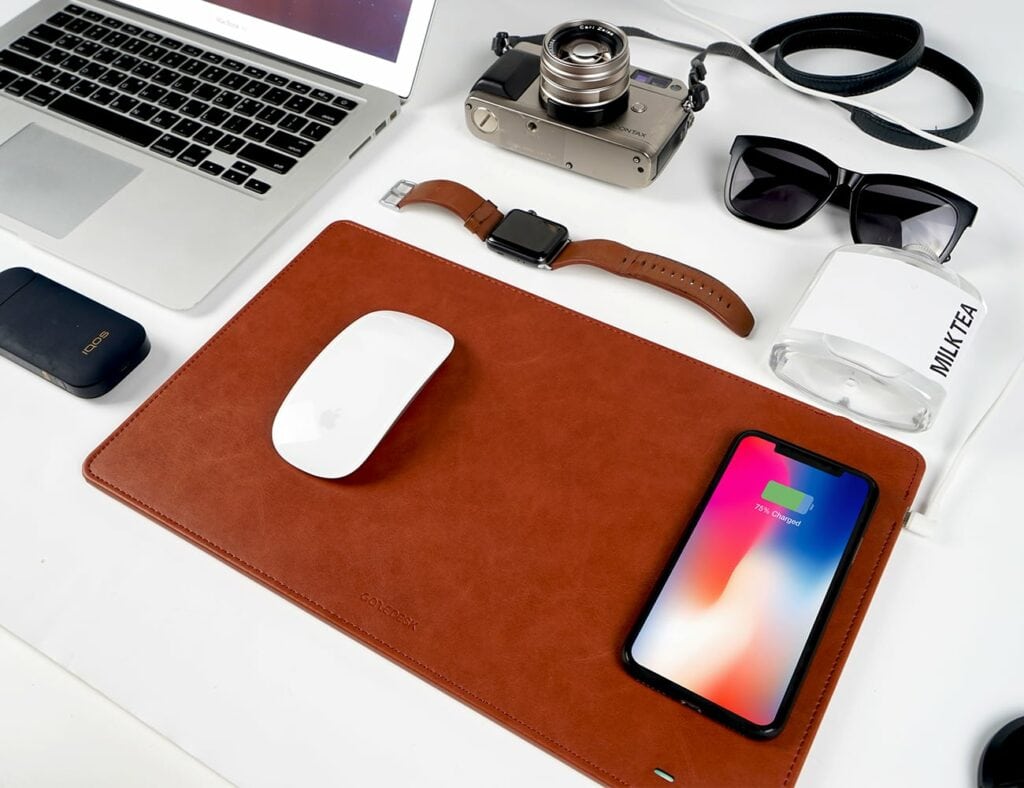 Mouse pads are an essential desktop accessory that helps you get the most out of your mouse, compared to normal reflective desks which can limit the ease of use and smoothness of mouse movement. The special part about this mouse pad, however, is that it also doubles as an efficient and easy to use wireless charger for your smartphone, with three built-in charging coils for optimal charging capabilities.