The market leader in drones, DJI, has launched their much anticipated DJI Mavic Air. The new drone sits somewhere between the affordable Spark ($399/£365) and the prosumer Mavic Pro ($999 £1,100) and is priced accordingly at $799 or £769 in the UK.

For many people, the new Mavic Air will be the logical choice over the Pro as it offers many of the same features if not better but at a lower price and much smaller size.
Both the Air and the Pro film 4K video at up to 30 frames per second.
But the Air's peak image capture rate is 100 Megabits per second (Mbps), which in theory should trump the quality that the Pro's 60Mbps delivers.
Also, DJI said the new model could capture slower-motion video at 1080p high definition resolution, and also has an improved anti-shake gimbal mechanism to keep footage smooth.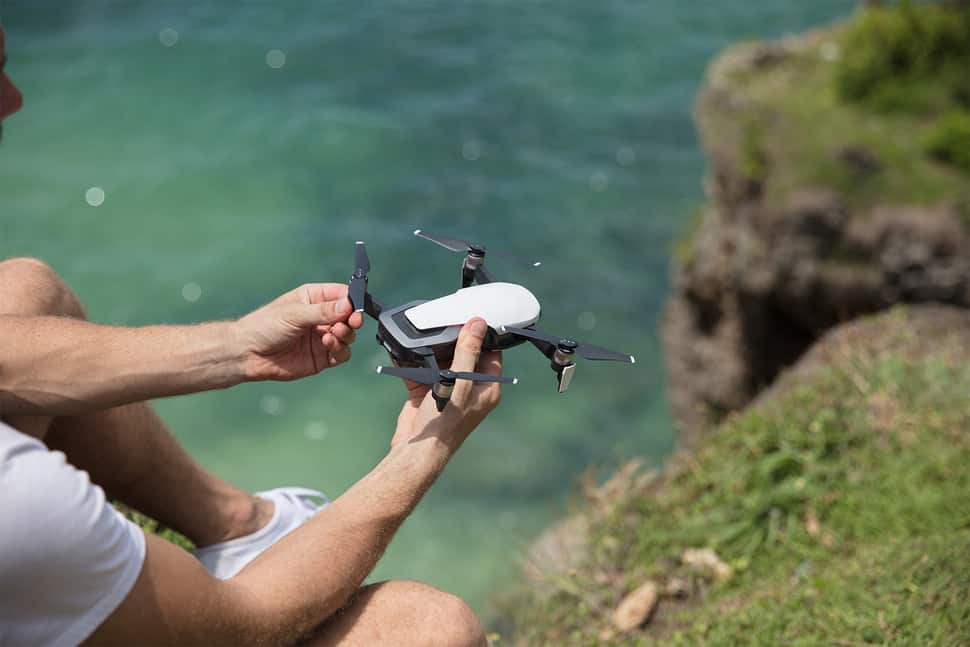 The other key differences are:
the Air weighs 430g (0.95lb), making it 41% lighter than the Pro
when folded the Air is about half the size of the Pro
the Air's maximum speed is 68.4km/h (42.5mph) versus the Pro's 65km/h (40mph)
the Air's maximum flight time is 21 minutes, shorter than the Pro's 27 minutes
the Air's maximum control range is 4km, less than the Pro's 7km
The Mavic Air uses a 1/2.3-inch sensor that shoots 4K video at 24 or 30 frames per second, or 12-megapixel stills, all with a wide-angle 24mm f/2.8 lens. As well as the top speed of 42.5mph, it can withstand winds of up to 22 miles per hour.
DJI is also releasing improved software with the Air, which includes new obstacle-avoidance software, which calls on more sensors and better algorithms, will help the drone avoid and move past obstacles instead of just stopping in front of them