Digital marketing is gaining popularity over the years, and it is becoming a necessity for a company to succeed in the long-run. However, not understanding the best tactics and tools to use in enhancing your campaigns will hinder your chances to reach to a broad audience.
Naturally, for the public to recognise product and services that your company offers, you have to use well-developed marketing tactics to increase awareness and communications with your prospects. Here are select strategies that can you can use to improve traffic to your websites and allow you to connect with more potential clients.
Whether you market your products online, in-store or over social media networks, such as Facebook and Twitter, using a Shopify e-commerce software can help you in establishing your brand and enable you to get a unified platform to manage your enterprise at ease. Typically, the software has a domain name checker, where you can search available domain names for your business; hence, allow you to rank high in the search engines, including Google, YouTube, and Yahoo.
Keep Your Brand Image Recognizable
Usually, creating a professional logo shows that you are committed to present your business as an influential competitor in the market even if your enterprise is just a start-up. Additionally, a well-designed trademark will give sense to your prospects that you devote to the industry you serve.
For instance, when consumers identify a unique logo they know, it motivates them to trust the producer; therefore, compelling them to select your products over those of your competitors. And if you need some ideas or a generator of logos, you can use also Shopify to design it. Hence, you need to keep your brand recognisable to more prospects by including it in all the company's social media platforms and your business's documents, including receipts and invoices.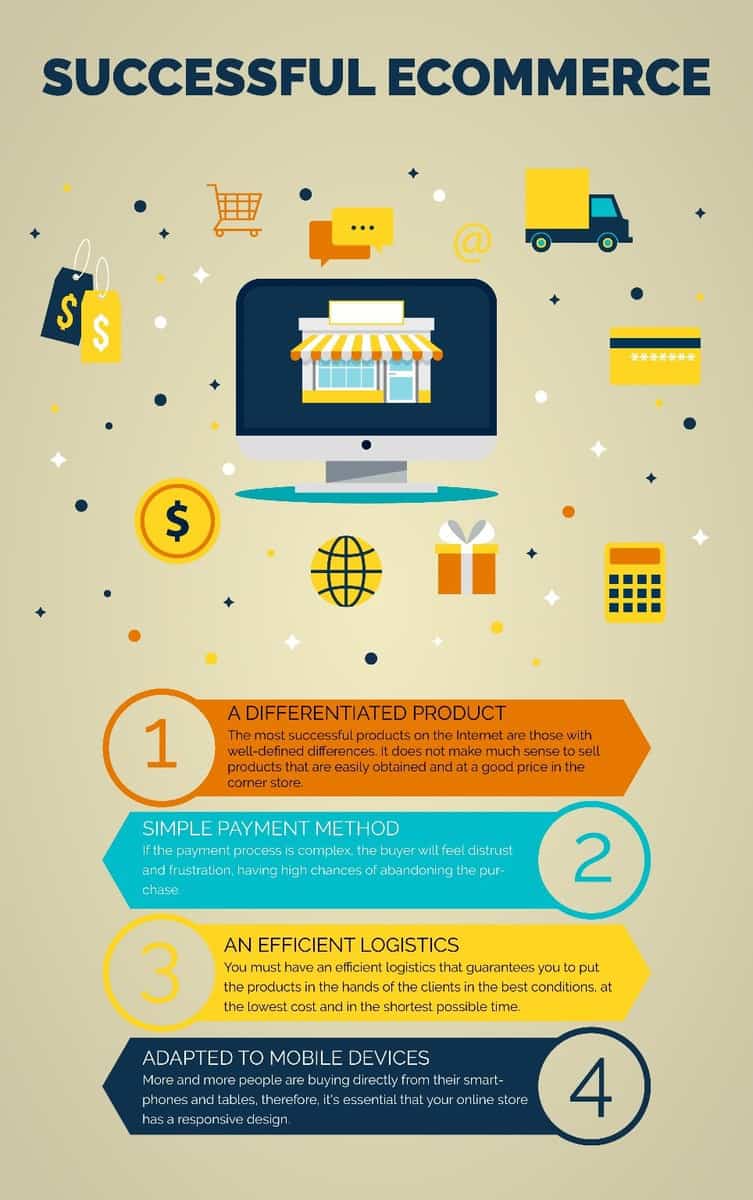 Use Search Engine Marketing and Optimization
Typically, a search engine marketing strategy will allow your website and business name to appear and rank high in search engine pages. Additionally, using unique keywords will help customers and prospects to find your products and services quickly; as a result, increasing the chances of being the firm which a client chooses to purchase goods.
Additionally, you need to monitor and track how your SEO strategy is working using various tools, such as Google Analytics as they will help you to know how the scheme is affecting your website's traffic and conversion rate. Also, inbound links and backlinks are crucial when creating your marketing content as they act as imprints of legitimacy to your site.
Use Email Marketing
With an email marketing plan, you do not have to spend much time or capital researching keywords to include in your campaigns, creating eye-catching content titles, or posting advertisements on social media networks every hour to attract attention from your audience. Typically, you only need to consider several email lists that serve specific needs of individual clients, and you will be able to present a personalised approach to your selling.
Moreover, you can monitor your customers' purchasing habits or contacts and use the information to develop an excellent email marketing strategy. Also, you can use an opt-in email list that allows clients to sign up to receive correspondences and campaigns, thus enabling you to connect with more potential customers.