Dell has had a significant line-up refresh across its range recently. In particular, the latest 6 and 8-core chips are featured on the XP15, G-Series, and Alienware models.
Dell has now launched new models of the Inspiron 13 7000 2-in-1 now with AMD Ryzen based chips. There will be 2 config options one based on AMD's Ryzen 5 2500U with the Radeon Vega 8 iGPU, and the other on the more powerful Ryzen 7 2700U with the Radeon Vega 10 iGPU.
You get 8 GB or 12 GB of DDR4-2400 memory as well as a 256 GB SSD and the display is a 13.3-inch IPS TrueLife-branded glossy LED-backlit touch panel.
Back when I reviewed the excellent Acer Swift 3 which has the Ryzen 5 2500U, there were no 13" Ryzen based options, with the Swift 3 being larger than the Intel version. This led me to believe there may be a cooling reason being the increased size, but it appears this may not be the case now.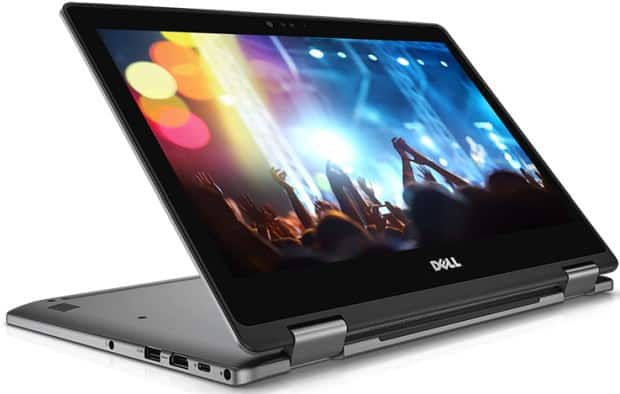 The rest of the specification is pretty normal with 802.11ac Wi-Fi + Bluetooth 4.2 module, a USB 3.0 Type-C port, two USB 3.0 headers, an HDMI output, a webcam, an SD-card reader, a microphone array, and stereo speakers.
The new laptops are already available in the USA with prices starting at $729 and going up to $1018. There is no word on UK pricing or availability just yet.
Looking at the prices on the US site, the i5-8250U/Intel 620 based model is $849.99 so $120 more expensive than the base AMD model. From my testing of the Acer Swift 3, this would make the AMD model a better buy, it is cheaper and you get better graphics.
Overall, I quite like the Inspiron range, as much as I love the XPS models, they are a bit pricey, and Inspiron offers all the same functionality in a slightly less attractive body, but a much better price point.