2019 Global Trends & Public Phone Charging Stations
Recent years have seen very rapid growth in smart devices that allow users to accomplish a multitude of tasks from tending to email and appointments, all the way through to shopping, entertainment, banking and even education. As a result, consumer behaviour has changed hugely. We've moved away from mere away-from-home mobile access and moved into an era where connectivity is paramount. It's no longer about simply being reachable to loved ones. Having our smart devices charged and ready to go now allows users to not only stay connected but it also allows them to reach out into the world in ways they were never able to.
With constant use throughout the day, the need to power multiple apps and programs at once, problems inevitably arise in terms of power. This however, is where we see one of 2019's biggest global trends in the form of public phone charging stations.
With the rapid increase of mobile phone devices showing no signs of abating and additional battery power phone covers simply not being able to step up to the plate, it's only logical that mobile phone charging stations would increase in popularity along with their intended devices.
Public Phone Charging Stations – Closer Than You Think
While interaction between family and friends is greater than it ever was, it's become increasingly likely that said interactions take place via a digital device. Couple this with colleagues tendencies to simply email each other from neighbouring cubicles and it's clear that smartphones and tablets have become essential in day to day life.
Chargespot UK, one of the most prominent companies in the UK offering public phone charging stations for hire, see this as an ever increasing demand for the last quarter of 2019 and into 2020. The need for constant connectivity has seen their phone charging locker hire increase tenfold with charging station hire no longer limited to festivals and shopping centres. While this demand is of course correlative with an increased usage of smart devices, their varied product line is also of benefit, providing companies, events and exhibitions with a wider variety of charging stations to choose from.
Their product range includes:
Power Stand – holds up to 20 devices at any one time.
Power Locker – can hold up to 6 iPhone or Android devices securely in individual lockers.
Power Compact Pro – described as small and mighty, this compact charging station charges up to 20 devices in a compact charging station.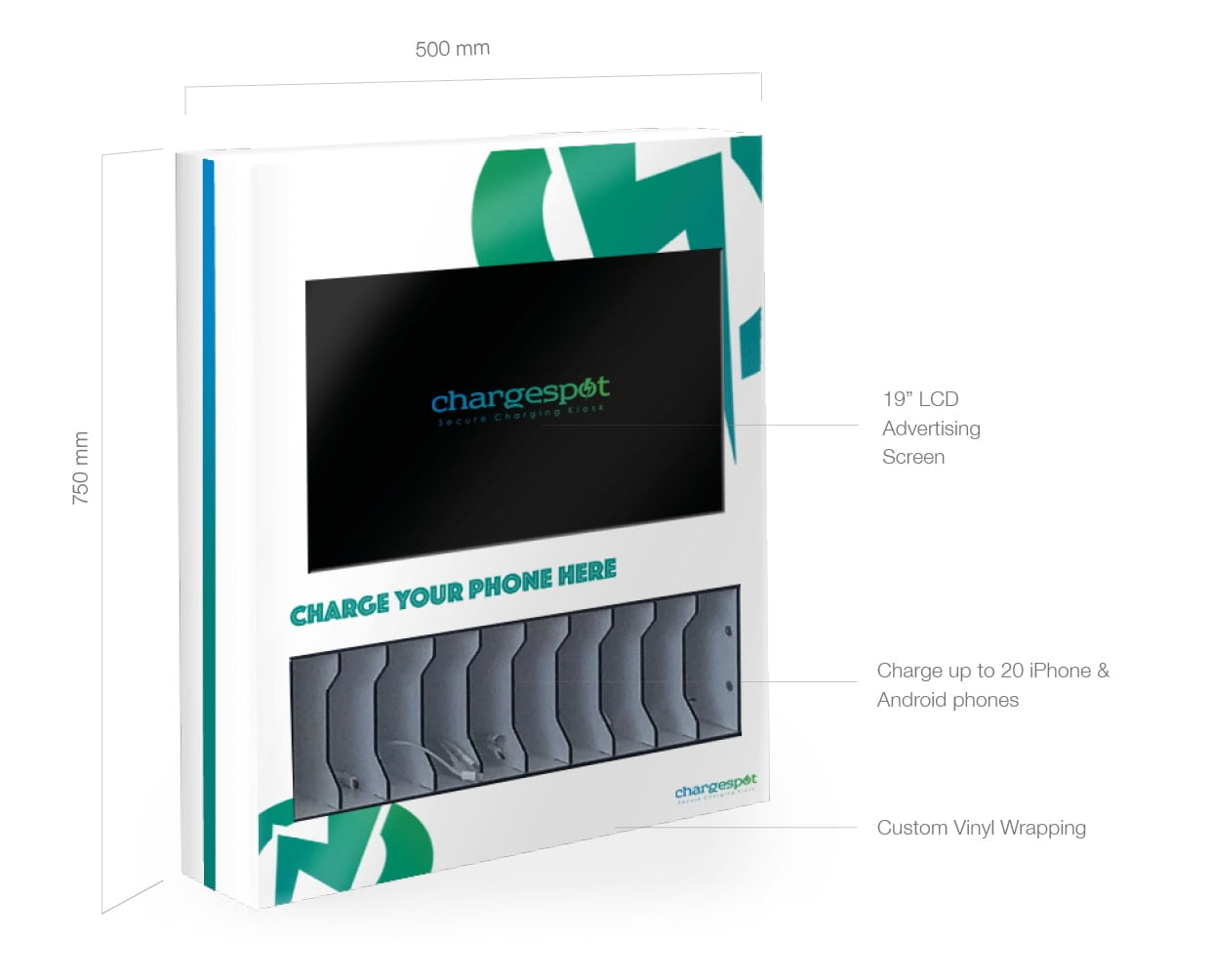 With such a variation in devices, more companies have seen an opportunity to implement them at different locations. From exhibitions and shows to small boutique shops, train stations and more; public phone charging lockers are indeed one of the biggest growing trends of 2019. From what we've seen so far this year, their ever increasing popularity doesn't look set to stop either. If you'd like more information on the phone charging stations from Chargespot UK, simply contact them today on 07940 032344.