Game developers have provided us with a way to reminisce the holidays even if the season is over. But what are the best games that we can play once the holidays are here?
Here, we will be taking a look at some of the best video games to play during the holidays. We have roughly two weeks of a break during the season, and one of the best things we can do is to spend this time with our family and play.
Call of Duty: Modern Warfare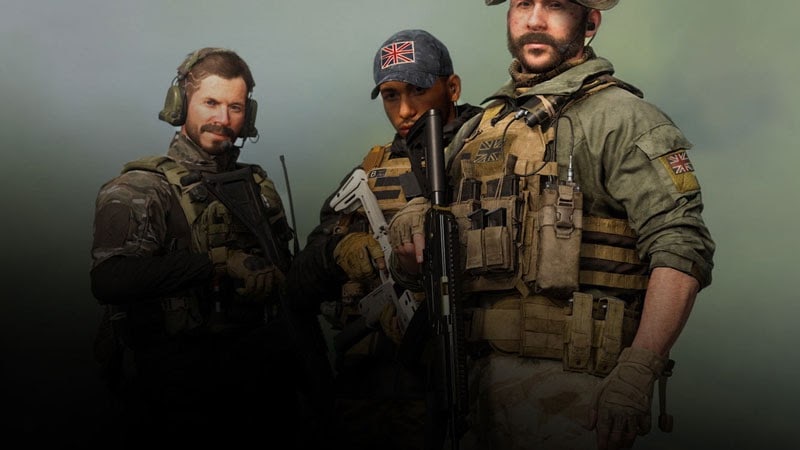 This is by far, one of the best games to play in the world today. Call of Duty is a series of games which takes players to battlefields. It is an RPG game where you take the mantle of different soldiers, fighting your way against terrorism.
Overall, here is what makes the game a great choice:
Multiplayer – you can participate in a game where you team up with six other players and fight another team of six.
Gunsmith – you can customize your weapons with optics, stocks, and many more. You can even change the bullet calibre of your gun.
Battle Pass – this is a downloadable content where you get 100 tiers of loot, guns, and skins. While all the 100 tiers are not free, you can get the first 20 for free. The last 80 tiers cost only $10, or you can swap 1,000 CoD points.
In this release, you get to play one of the best in the game series. It delivers excellent gunplay, plus you get to experience a realistic campaign against the bad guys. Another thing that players would enjoy in this release is that the guns can be modified.
Hitman – Holiday Hoarders
The Holiday Hoarders is downloadable content, and you can only play it if you already have the original Hitman disc. This content was released specifically for the holidays, and it is an extra mission that is not part of the original campaign.
In this DLC, you still play as Agent 47. The setting is in Paris, and your mission is to stop two thieves who are about to steal Christmas presents. As a deadly assassin, you need to sneak on them and take them out without anyone knowing.
The objectives in this DLC are:
Eliminate the two thieves
Find an exit from Paris
There are also 12 items scattered in the place, which you can search first before eliminating the two thieves. Examples of these are coconut, knife, cowboy bust, and so much more.
Red Dead Redemption 2
Released in 2018, this game from RockStar is proof of the company's undying commitment to quality. The game follows the life of outlaw Arthur Morgan. As a member of a gang, he has to deal with the fact that the Wild West is coming to an end.
The game is a sequel, but Red Dead Redemption 2 brings back John Marston, the leading character of the original version.
Here are some of the things you will enjoy in the game:
First and third-person – you can toggle between the first and third-person points of view.
Big world – as the producer of the GTA series, RockStar does not fail fans in giving a massive open world that players can explore.
Great graphics – most of the map in the game are unexplored lands. The game graphics are so great that one feels like watching a live-action movie instead of playing a CGI-developed computer game.
The game has received many nominations—and it was even named as the most anticipated game in 2016 and 2017. It is the second-highest-rated game in Metacritic in the year it was released, and it is one of the best games of its decade.
The Witcher 3
Also called the Wild Hunt, Witcher 3 gears away from the betrayal and intrigue storyline. Instead, it takes you to mundane hunts that eventually become a fantasy RPG game. This is a game that can get you hooked for more than 100 hours.
Many would agree that this is probably the best RPG game that came out after Skyrim. It is a little bloodier than its predecessor, and there is more adult content here than the first in the series.
Here are the things you would like about it:
Fantasy – there is a lot of magic and battles against creatures.
Inventory – you can store so many items like bows and gold; you can buy different tools from merchants in the game.
Standalone – you do not need to play the first two games to understand the storyline.
The game also has a lot of submissions. You can divert from your original campaign and do missions for random characters. Here, you have to the option to follow your main quests or hunt monsters to earn rewards.
You will also like that there is character progression in the game. As you move along, you have the option to re-stock your potions, make magic oils. Eventually, you will become better at producing oils that you can cast and to heal yourself as you fight monsters.
Gran Turismo Sport
Back in the days, you could only race against computer-controlled cars or your friends—and you must be physically together. In Gran Turismo Sport, you can race against other players online. Dubbed as Sport Mode, you can choose your car and race against anyone who is willing to take the challenge.
There are daily events in the online PvP, and these races refresh every 20 minutes. All you have to do is to sign up, and then you will get seeded in the race. If you are good enough, you will eventually find yourself in the championship.
Here is the cool stuff in the game:
Arcade mode – this is the only mode that is not online. It pays homage to how the game was played when the internet was not yet a huge thing.
Lots of racetracks – there are 17 locations in the game and a total of 40 racetracks that you can choose from. However, only six of these tracks are based from real-world racing tracks.
The one thing that can set you back is that this game is mostly online. You cannot buy cars and upgrade unless you are connected the PlayStation Network. If you cannot consistently be online, it is best not to play this game during the holidays.
Civilization VI
There was a time when strategy games were the biggest hit in the market. For some time, these games died down. However, Civilization 6 changes all that.
Here, you build an empire. You wage war against other empires, and you also invade others to loot their cities. As always, you need resources, so you have to chop down trees and look for resource-rich tundra.
Dubbed as Civ 6, the game stays true to its roots. Below are some of the things you will enjoy in the game:
Building – you need to farm, build structures, invent things, do research, and build military barracks.
War – you get to fight wars and advance your empires civilization.
City planning – you will not only build structures, but you have to plan how your city looks like. Here, you need to put up a Holy Site, Commercial Hubs, encampments, and districts.
As you progress, you can build Wonder Buildings that would give you bonuses. These buildings occupy tiles, and they are quite challenging because you have to build them near water bodies or specific terrains.
Wolfenstein: Youngblood
Published by Bethesda, Wolfenstein is a first-person shooting game. It is part of the Wolfenstein series, and it is available on several platforms like PC, Nintendo Switch and PS4. The game was released in 2019.
In the game, you take the mantle of either of the two leading characters—Zofia or Jessie. From there, you complete missions. What's great about the game is that the missions are linear—you can complete them in different orders.
Here are the things you may like:
Identical abilities – the leading characters have the same abilities; this should not make your choices harder.
Character development – you can buy heavy weapons, buff up your health, and even strengthen your character. In the game, you can train your character to be able to wield more damage.
Wolfenstein is a futuristic game where the Nazis are back into power. You can shoot them or stab them—the choice is yours. The game is not a stealth one, so it is best played by people who love melee combat.
If you want, you can also take advantage of the co-op mode. In this mode, you are going to get the assistance of your "sister" no matter who your character is. It makes the game easier to play because there are two of you fighting instead of just you.
Summary
Christmas time is a great season for the family to bond. Use your vacation to get to know some games where you can play or play slots like the Fat Santa demo. The best thing about these video games is you do not need weeks to finish them—if you are good, you can play them in less than eight hours.