Real-time GPS car trackers are perfect if you are wanting to see where your car is in real-time or a history of where it has been. They are amazing for parents who have children who have just started driving and want to make sure they are safe and know where they are, or for those who drive alone at night and could be classed as vulnerable. Some of them require an annual fee for the continuous tracking whilst others can be rented on a monthly basis. Here, we take a look at what's available, to help you find the best GPS tracker for a car.
Magnetic GPS Trackers
Easy to hide, and simple to use, magnetic GPS trackers are a cost-effective way of accurately tracking vehicles, whether you are looking to track your own car, or keep an eye on a loved one.
Thanks to their magnetic base, these types of trackers can be attached to any vehicle and easily moved between multiple cars – handy if you own more than one car but only drive one at a time. As there is no specialist equipment for fitting, magnetic trackers are the best tracker for someone looking to track a car without the hassle of installing a GPS tracker, and also makes them perfect for covert tracking. Unlike some other real-time GPS car trackers, magnetic GPS trackers also come with the benefit of being contract-free, meaning they can be used without the need to set up a SIM contract for tracking; you simply insert a pay-as-you-go SIM and you can begin tracking.
Fleet Trackers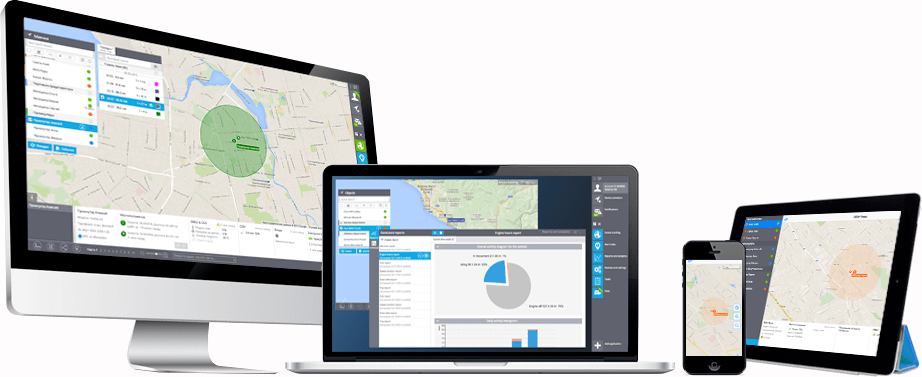 While most of us think of GPS car trackers in terms of single vehicle trackers for domestic use, fleet trackers are popular for businesses looking to keep track of a large number of vehicles. These kinds of GPS car trackers offer the most cost-effective and efficient form of vehicle tracking for commercial purposes, often providing data on historical routes, and stop times, along with location, mileage and speed – along with real-time tracking. The reason why they're one of the best real-time GPS trackers in that they come with accompanying apps, allowing them to be incorporated with existing logistics, and can often be added to bring down the cost of commercial insurance.
Compact GPS Trackers
Unlike magnetic GPS car trackers, compact GPS trackers do require some installation, but they are one of the best real-time GPS car trackers, thanks to the additional features they offer users. Once a compact tracker has been installed, you will not only be able to track your vehicle in real-time, but also receive alerts if your car moves. Many models even come with a voice monitoring feature thanks to the built-in microphone, so you can hear exactly what is happing in your vehicle, should it be stolen or driven without your knowledge.
While there are a number of different types of different real-time GPS car trackers available on the market, it's clear that there is no "best one", but rather the best one for you depending on what your specific needs are. So, whatever the reason is behind you investing in a GPS car tracker, be sure to find the best one to suit your needs, ensuring that you get the level of protection that you need from your investment.