Instagram is famous for its instant filters that allow you to turn your photo into a marketing wonder, vintage card, or whatever else you want. But what if you need something more, something to add a special flavor to your content, create a perfect advertisement, or just bring something more than standard filters to your photos? You need to create great content to bring more followers to your profile. Of course, you can just buy them, but you also need organic growth. Try to combine paid promotion by outer companies, that you can find and review on likesfinder.com, with natural improvement of your content. Good photos will help you with it.
There are tons of photo editing tools at your service. Free or not, more or less sophisticated, lightly touching your images or 'Photoshopping' them entirely. Let's see what the best tools for making awesome photos for Instagram are!
Crello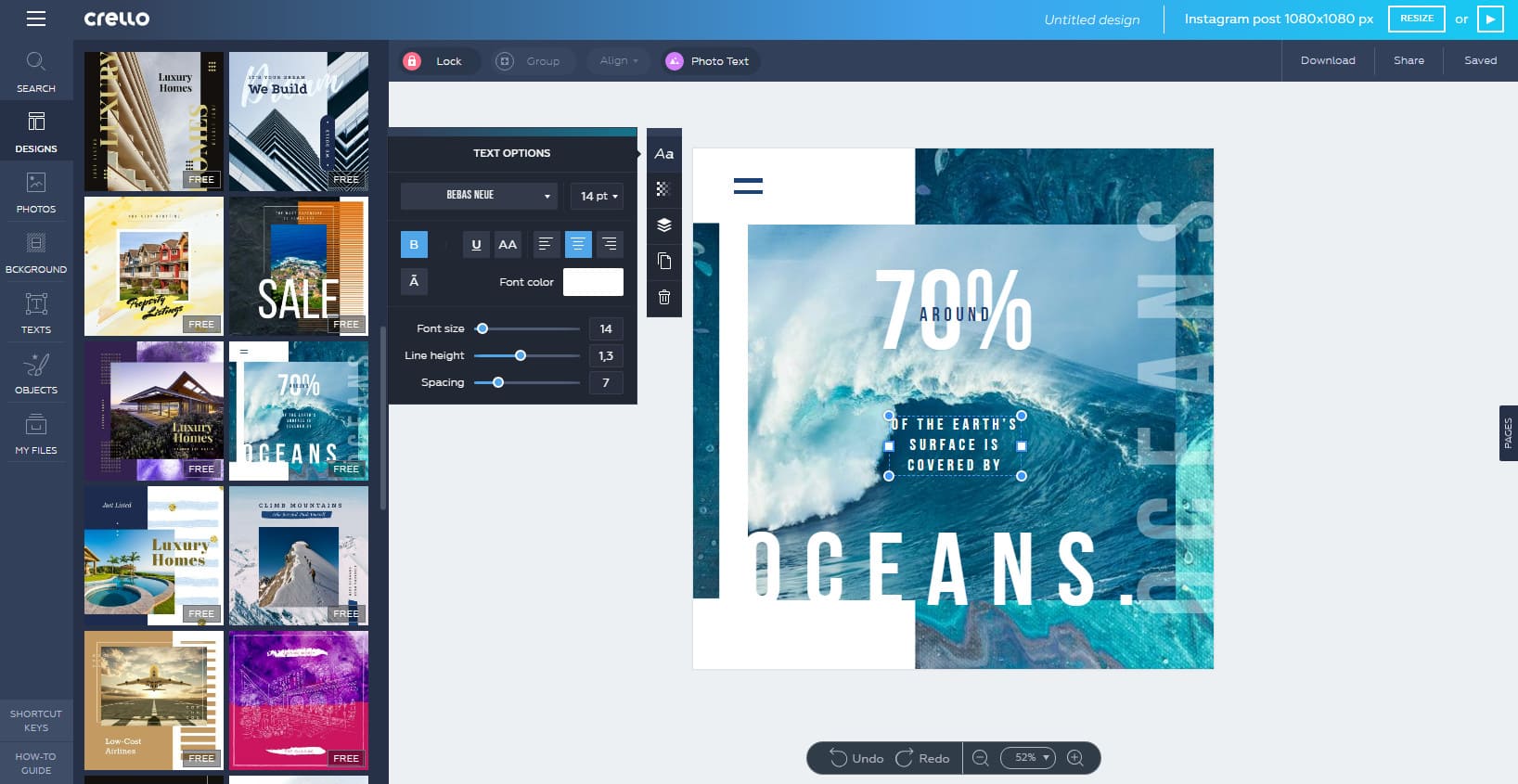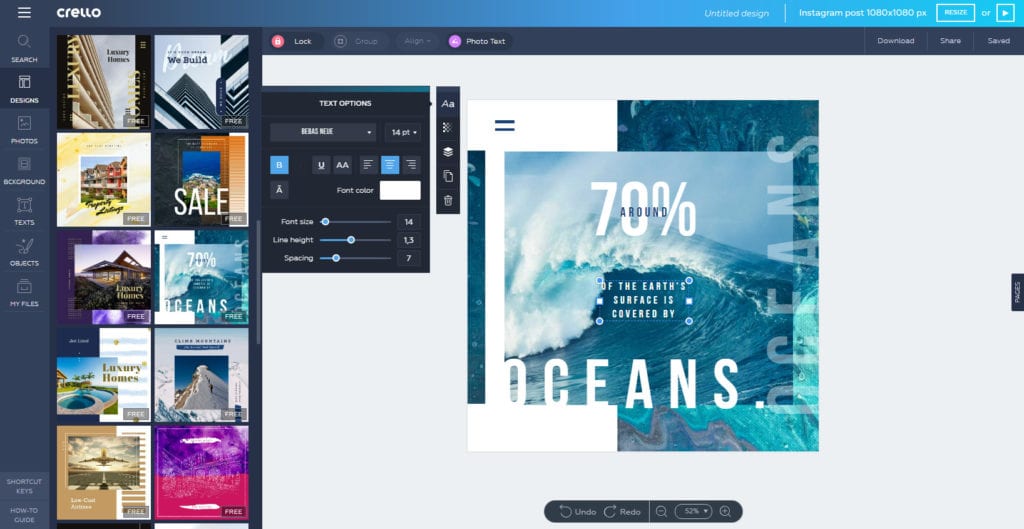 Crello is a full-fledged online photo editor that has lots of preset templates for any social media network possible. It won't adjust brightness and contrast of your photo as perfectly as specialized editor programs do, but Crello has lots of other options. It is technically a Lego for creating ads, postcards, or announcements. You may choose any background, frame, or text, drag and drop them, and combine it with your original image.
Crello has hundreds of free templates, images, and fonts, so you can use it without paying a cent. You may also upload your own frames, doodles, or other elements to use with your photos and create genuinely unique collages. Crello is available in the desktop version, right in your web browser, and also as a mobile app. Though the app is slightly less handy than a full version, it is still great for quickly putting the image into your iconic frame and adding some custom text to it.
Snapseed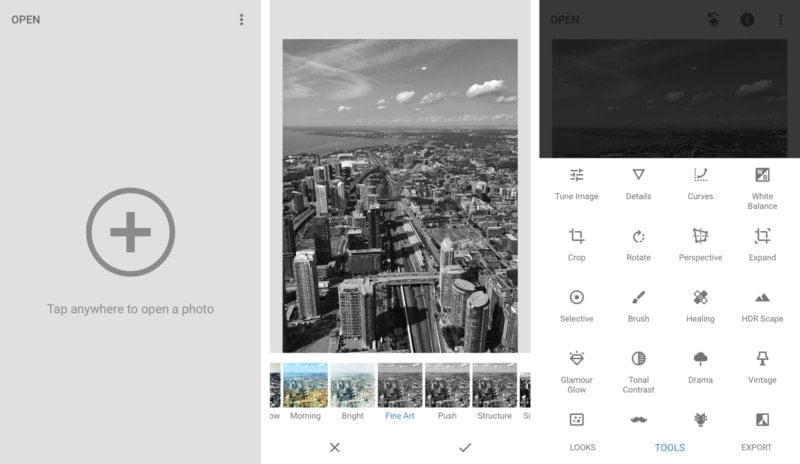 This app is developed by Google and is also available for free. The great advantage of Snapseed is that it can work with both JPG and RAW image files, so it may be very useful for professional photographers to create a quick snap of their work for Instagram before processing the photos on their PCs. Despite being a filter app mostly, Snapseed is able to perform much more complicated tasks. You can add or erase elements or even people to the images, change perspective, or professionally adjust the properties of your photo, such as brightness or contrast using curves.
Snapseed might look a bit too complicated for the users who want to achieve the perfect result in just a few clicks, but if you need all the functions that it has, it will become a great aid while showing off your photo works.
VSCO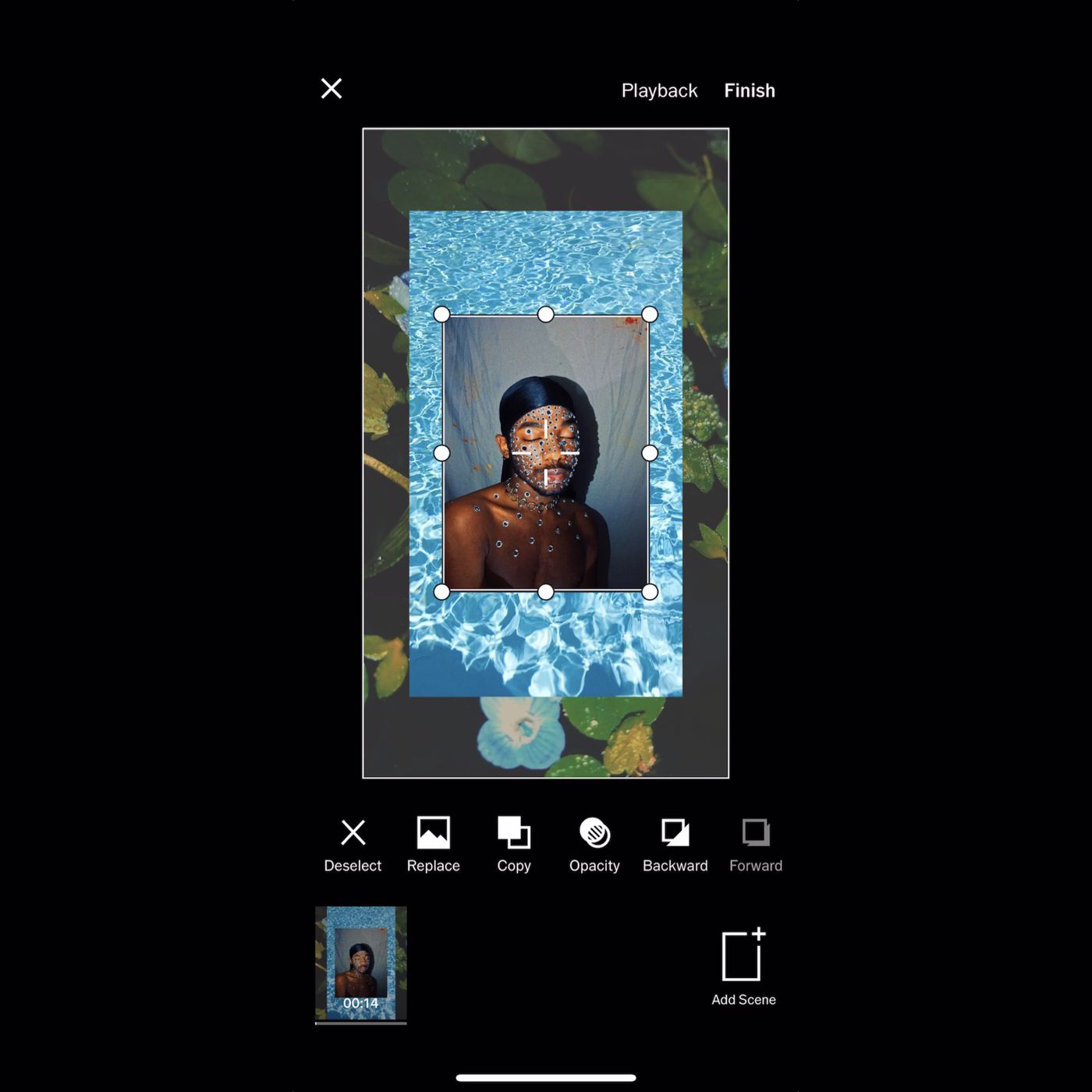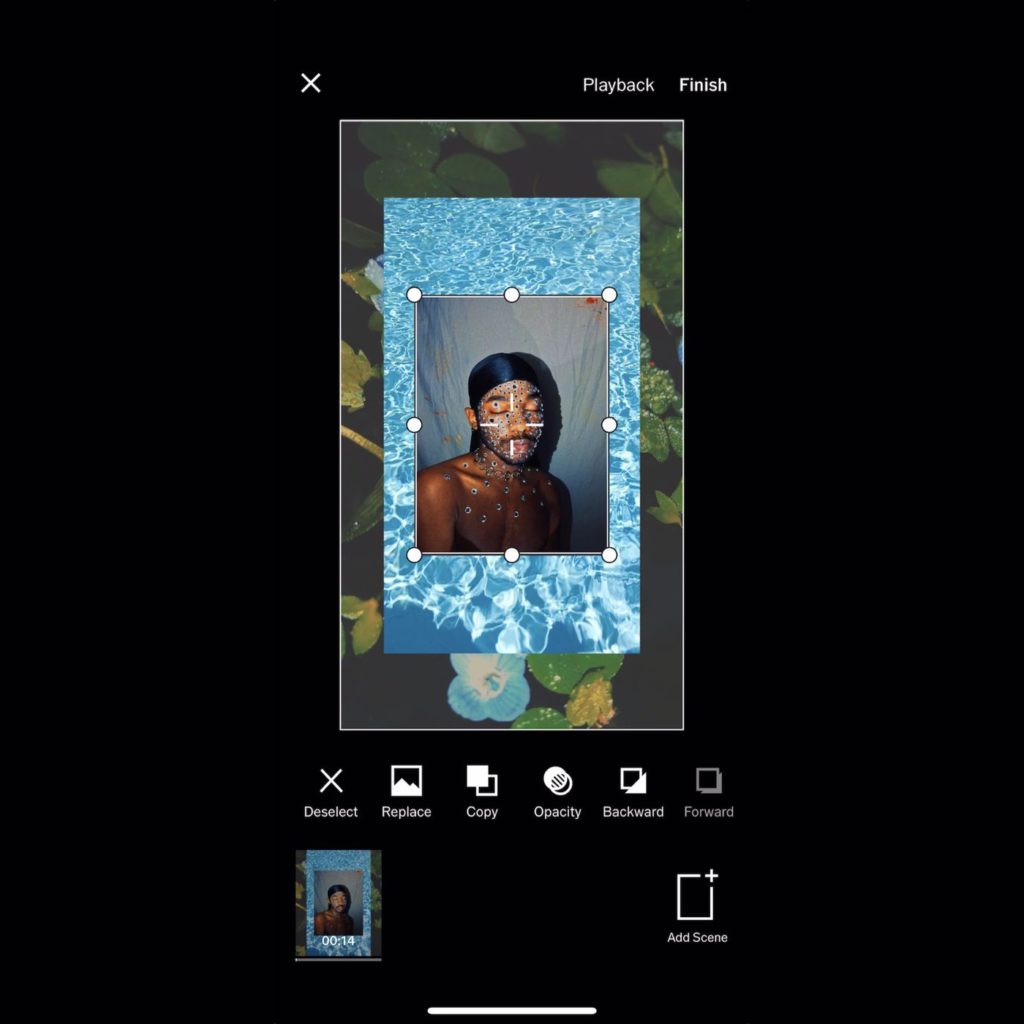 It is one of the most popular photo editing apps responsible for more than 195 million awesome posts. It is also one of the most hipster apps due to its possibilities to emulate different types of film images or retro styles. But it doesn't only apply filters: it has a powerful range of other photo editing tools, applicable in just a few clicks. VSCO is a great combination of simplicity and possibilities. It will be very useful for people who need their photos enhanced quickly and without extra headaches.
VSCO is a paid app, but it has a free version that comes with 10 most popular presets, including vintage ones. So, if you want to turn your photos into a retro postcard series, VSCO is an app for you!
A Color Story
When VSCO is mostly about grain and sepia, A Color Story is, obviously, about color. It was named an App of the Day by Apple for a reason. It is used by the most popular influencers to enhance their photos and turn them into true masterpieces. The two great advantages of the app (except its outstanding color control and adjustment tools, of course) are the grid planning tools that allow you to keep a unified style for your Instagram grid and keep it neat and fancy and possibility to create your own unique preset filters to use on your photos.
A Color Story is great for those who want to see a big picture and stick to the full layout design instead of looking at each photo separately.
Adobe Spark Post
What Adobe does, it does great. This app is perfect for combining your photos into something outstanding and turning the whole of your feed into a design masterpiece. You may choose from the preset layouts or create your own. If you don't have enough photos yet, you can take some free ones from Adobe stock to show your sense of style. You may even do that directly from the Instagram app, so the integration is that smooth. Adobe Spark Post is also great for creating text-based content (much like Crello we talked about before) in the most eye-catching way possible.
Adobe Spark Post is a paid app, but, regarding its powerful layout-creating tools, it would be great for brands, shops, and influencers who want to monetize their Instagram presence.
There are plenty of other tools: from simple filter apps to full-fledged professional photo editors and layout designers. The ones above are just a bit of friendly advice for you – you may search for similar ones yourself and find the one that is suitable for your goals and your requirements.