Following my review of the excellent LG V20, Aukey kindly sent me 2 chargers that will work with the Quick Charge 3 features of the phone.
Aukey 6 Port USB Charging Station with Quick Charge 3.0
Quick Charge 3 features of the phone.
The first charger is a 6-port charging station that includes 2 quick ports with the remaining ports being adaptive up to 2.4A.
Packaging is good but basic, no need for anything fancy here. There is an included microUSB cable which feels like good quality but was not much use in my case.
Unlike wall port chargers this is a separate unit with power cable, so it is quite useful if you need a bit of reach. For example, I have mine on my PC desk but plugged into the wall a short distance away.
It includes a LED indicator showing you that it has power, which can be annoying if you plan to use it in the bedroom (for me at least), though it is easily covered by a bit of tape if required.
All the ports perform as they should, confirmed with Ampere and my PortaPow. My LG V20 also registers it as quick charging when I have it plugged into the QC ports.
The device comes with a 24-month warranty and combined with Amazon's excellent customer service you should have no issues with this device at all.
You can buy the 6 Port charging station today from Amazon for £24.99 which I think is a decent price from a known brand.

Aukey PowerAll 3 Port USB Wall Charger with Quick Charge 3.0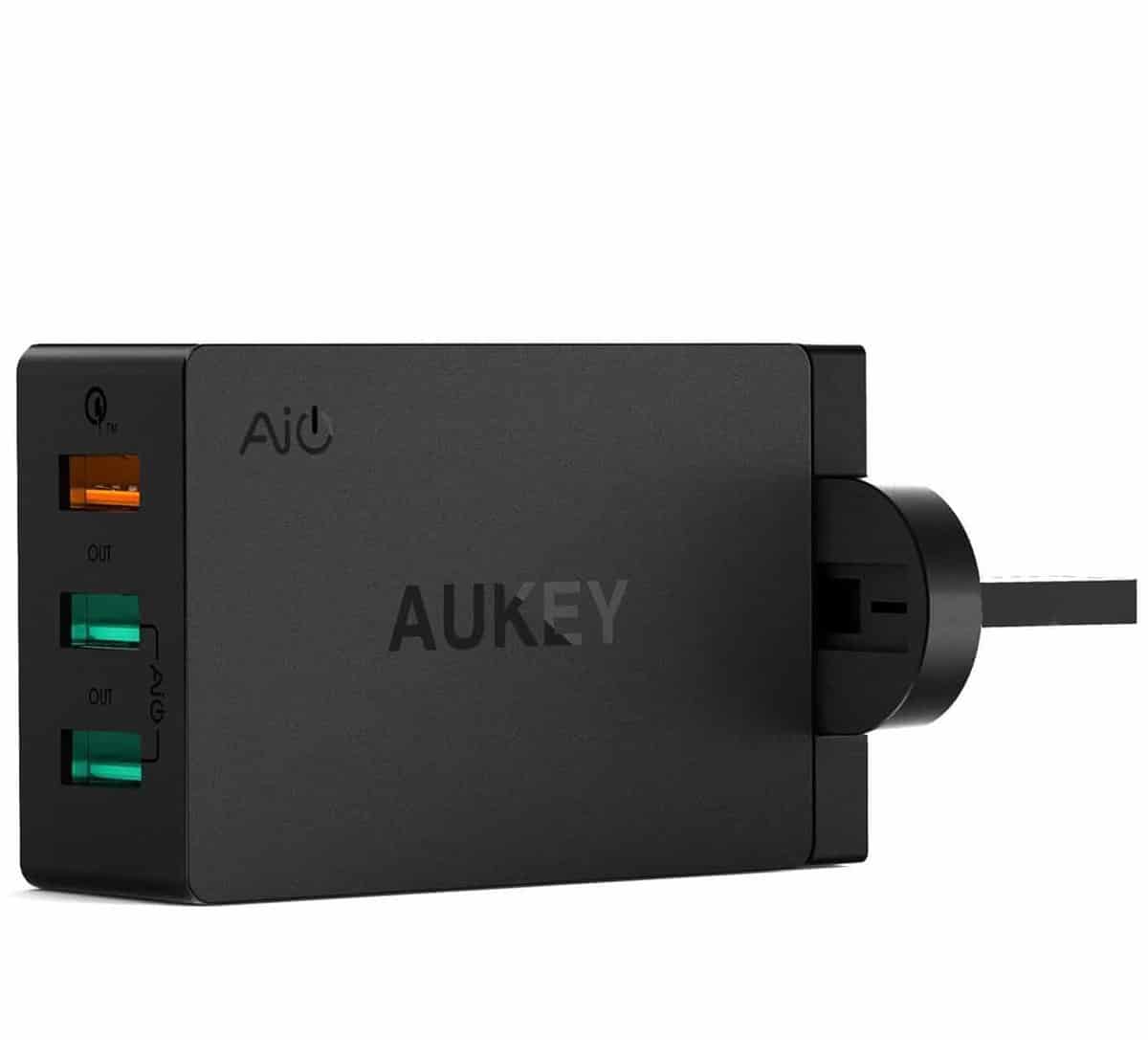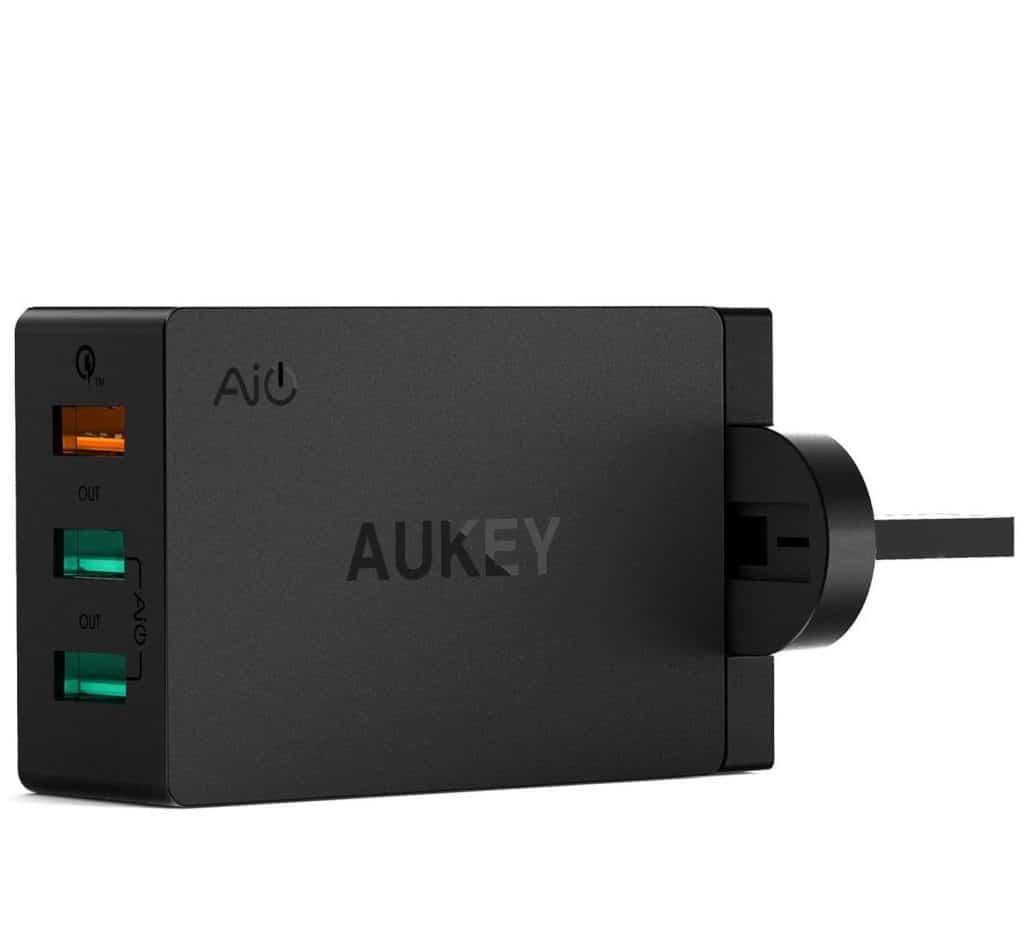 I have merged this review with the above, as they are not that much different. The PowerAll 3 Port Charger plugs directly into the wall unlike the above and only has 1 Quick Charge 3 port.
Apart from that everything is identical to the 6 port charger. Packaging is good and you get a nice MicroUSB cable.
All the ports perform as they should, based on my tests and my LG V20 registers as quick charging.
The PowerAll 3 port charger is £17.99 on Amazon which again seems like a decent price.