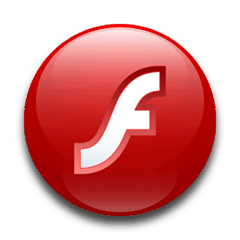 Adobe those wonderful chaps who develop Flash, have announced a full version(the same that your home PC or Mac runs) of there media software that will be available for your mobile, no more "Lite" versions.
This will be great news to most people who use there blowers to surf the internet and want full content support for websites. If you have a Windows Mobile device or a Palm(from 16th October) you will be able to pick it up before the end of this year. Those of us sporting Android or Symbian phones will have to wait a bit longer with an "early 2010" date pencilled in. Blackberry support is still being developed according to Adobe but there has been no mention of iPhone. Surely  due to the size of the iPhone market this can't last too long.
Adobe have said full Flash support will bring "uncompromised web browsing of expressive applications, content and high definition (HD) video". It will also improve general performance of phones visuals and will also bring mobile friendly support for touchscreens and also improve the quality of downloadable apps.
CAN'T WAIT!!