Mesh routers are the holy grail of Wifi for any moderately sized home, the work much better than WiFi repeaters, and require less configuration than multiple access points set up manually.
I have covered the best mesh wi-fi routers for 2018 and made a comparison between BT Whole Home, Netgear Orbi and Linksys Velop which are the three top sellers and best reviewed on Amazon.
Surprisingly Asus was a bit late to the mesh WiFi party, releasing their first device towards the middle of last year. It was also quite expensive and has received mixed reviews on Amazon.

Asus is now following up with the launch of a new Lyra system called Lyra Trio which can deliver AC1750 Wi-Fi speeds in single and multi-story homes of up to 500 square metres using high-bandwidth 3×3 MIMO technology.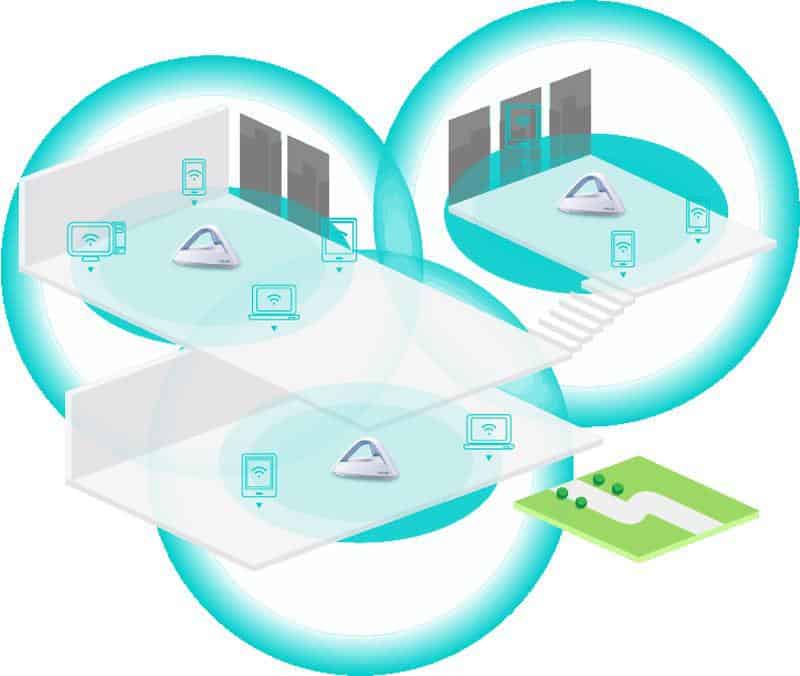 Critically, Asus have lowed the pricing to make the system more competitive, I don't have UK pricing, but it will be $299.99 as opposed to the 2017 model, which went for $399.99 at launch.
To make this cost saving the Trio lacks its predecessor's dedicated wireless band for communication between each unit, which may lower its performance.
On the other hand, the Trio's units can transmit data to each other via Ethernet cable (wired backhaul). This is useful if your home has been wired with Ethernet cables and LAN points.
The new system adopts a new unique design which will no doubt have mixed reviews; I think the old disk shapes were more attractive, or at least easier to hide. It is likely the new pyramid shape helps with range.
There is no word on UK pricing or availability just yet. However, in the UK the ASUS Lyra MAP-AC2200 retails for £399 so we have £/$ parity, and I would expect the new system would be £299, which still makes it more expensive than BT Whole Home and Netgear Orbi.

Full specification