Apple has launched the first new version of its MacBook Pro laptop in 18 months, with a new OLED touchscreen on the keyboard capable of inserting emoji into text, they have also done general updates for the rest of the line.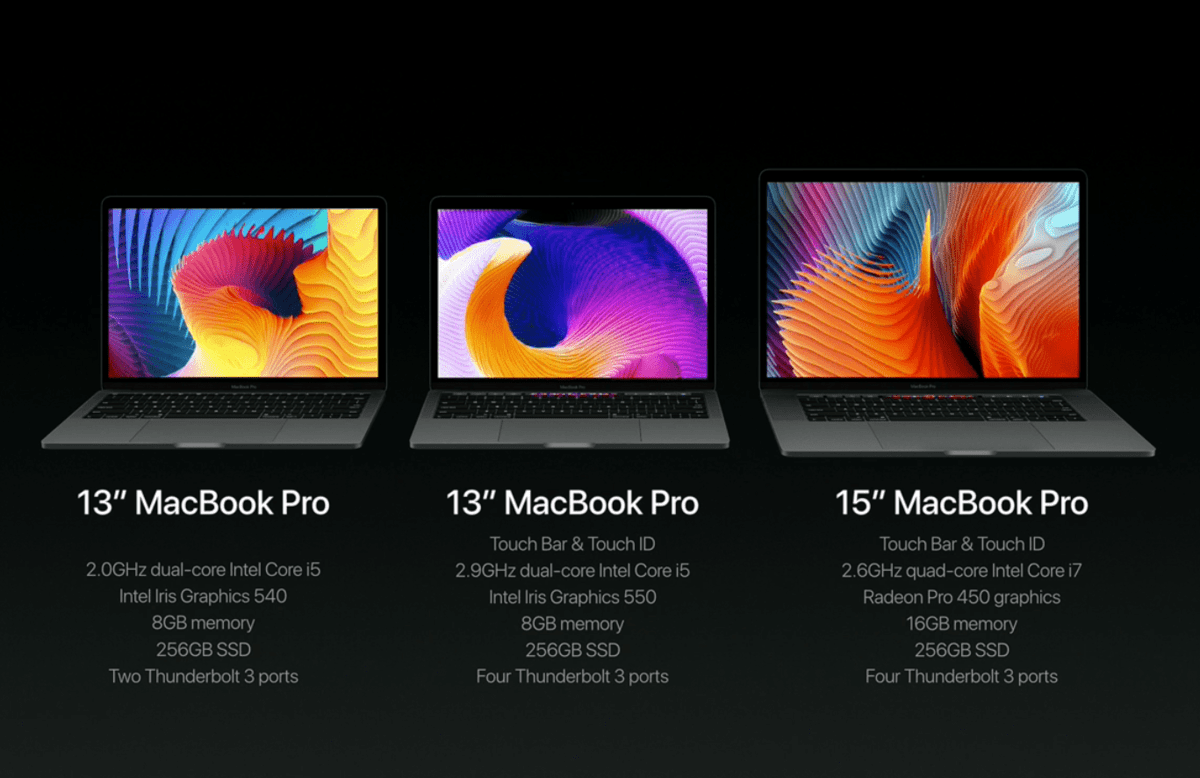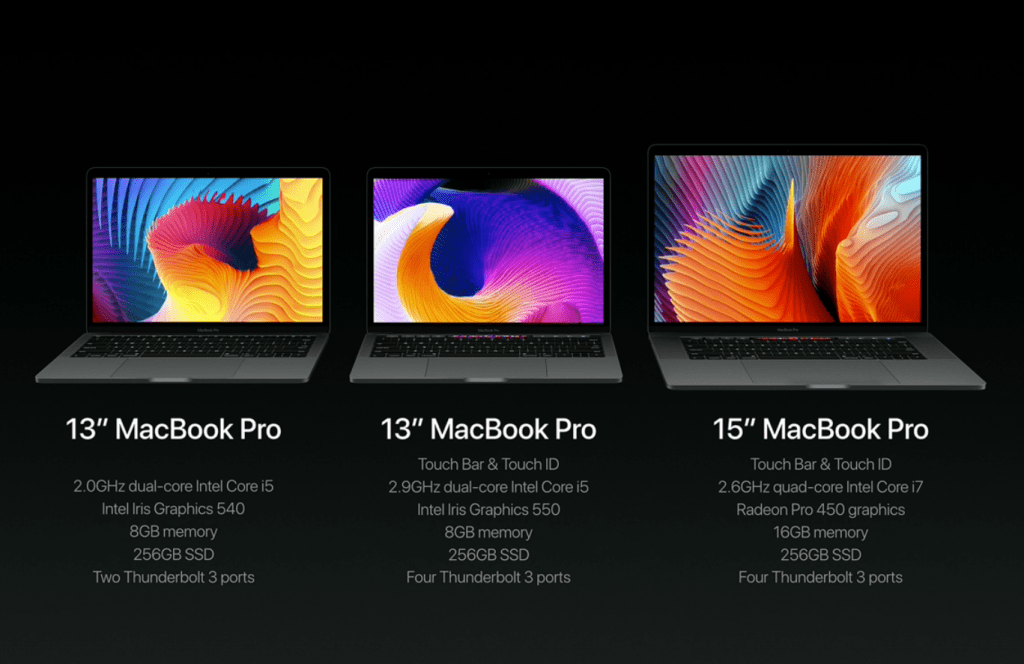 The new MacBook Pro is thinner, lighter and comes complete with a fingerprint scanner.
There are 4 USB=C Thunderbolt 3 ports in total that are used for both power and connectivity.
You will not find any old-fashioned USB ports, though. It also skips out on the SD card reader and HDMI port. At least you get a 3.5mm headphone socket.
The biggest change to the design of the machine is a new OLED touch panel above the standard keyboard, which replaces the multi-function "F" keys, and allows dynamic shortcuts to functions such as volume control and window management.
Apple's software chief Craig Federighi gave several examples of how the new Touch Bar could be used, including ways to:
display and select bookmarks while using an internet browser
swipe through photos and then bring up sliders to tweak their colour and make other adjustments
speed up typing by auto-suggesting words that can be tapped on – a similar facility already exists on iPhones
scroll through and select emojis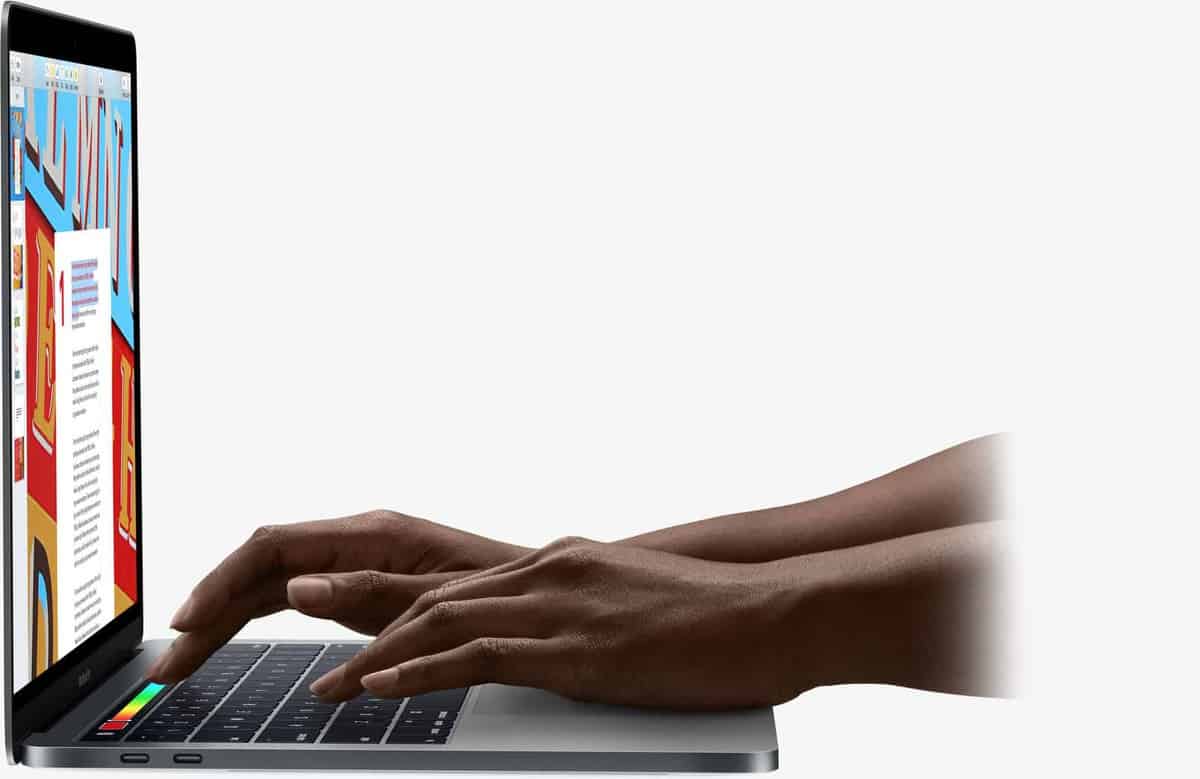 Apple's Touch ID fingerprint scanner is now integrated into the power button, which is similar to the one fitted to the iPhone and iPad and can be used to unlock the laptop and confirm payments. This is a feature I like the sound of, with the growth of fingerprinting in the mobile industry I don't know why we haven't seen it grow in the PC industry. It would be so much nicer just to tap to login vs type a password.
Apple said the new 13in MacBook Pro can be equipped with dual-core versions of the Intel i5 or i7 processor, 8GB of RAM, 256GB storage and Intel's Iris 550 integrated graphics chip with 103% faster gaming performance and 76% faster video editing and 3D graphics performance than the previous version.
Unfortunately, the snazzy OLED touch bar adds a bigger premium than normal to the MacBook Pros. The new 15in MacBook Pro is by far the more powerful, with a quad-core version of Intel's i7 processor, 16GB of RAM and 256GB of storage. It also comes with an AMD Radeon Pro 450 graphics chip that offers up to 4GB of video RAM, with 130% faster 3D graphics, 60% faster gaming and 57% faster video editing.
The new MacBook Pro will be for sale immediately, shipping in two to three weeks, with the 13in version costing $1,799 in the US and £1,749 in the UK and the 15in costing $2,399 in the UK and £2,349 in the UK. Apple is also making a lower specification 13in version without the Touch Bar, Touch ID and only two Thunderbolt ports costing $1,499 in the US and £1,449 in the UK, which will ship immediately.