While we all take the Internet for granted nowadays, it's sometimes easy to forget that it didn't even exist when many of us were young.
Being 37, many of the core technologies of the Internet had not been invented when I was born, with TCP/IP and the popular email protocol SMTP being formalised in my birth year of 1982. AOL, the dial-up service, was launched when I was 7 in 1989 – while Google wasn't formed until 1998.
If we look at the top valued companies based on their market capitalisation, it's dominated by companies whose business wouldn't exist without the Internet. This includes Amazon, the second most valuable company in the word, Alphabet (Google) at number four, Facebook at number 6, Alibaba at 7, and Tencent at number 8.
It's amazing to think that, when I was born, the possibility to do even the most basic things – such as look up the meaning of a word – was not possible.
Now, like many others, most of my life revolves around a computer and the internet. I buy all my food, listen to music, play games on casino sites, and watch all my TV using the Internet.
So, in less than 40 years, the Internet has gone from non-existent to possibly the most important piece of technology in modern times.
But, what are the key moments that helped shape the Internet? What breakthroughs allowed it to grow at such a fast pace? The 80s, while having some spectacular technological advancements, didn't really yield much in terms of what we as users see today. It wasn't until the mid-90s that the snowball really started to roll, before the inevitable bubble burst in 2000.
An Internet History Timeline
1982: TCP/IP and SMTP protocol formalised
1983: Domain Name System (DNS) introduced
1985: First .COM domain name registered
1990: IMDb Internet movie database was founded
1991: The World Wide Web (WWW) was launched, alongside the release of the first web browser that was written by Tim Berners-Lee.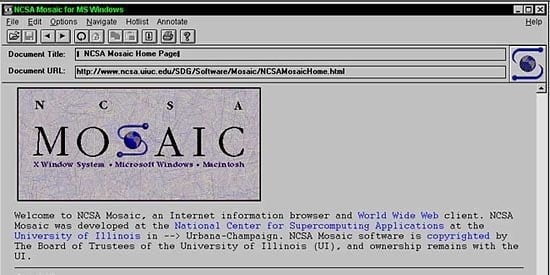 1993: Mosaic web browser was written which would later be licenced by Microsoft for Internet Explorer in 1995
1995: Amazon starts as an online bookshop, and in just 13 years they become only the 2nd company to hit $1 trillion in market value.
1995: eBay online auction and shopping site goes live
1996: One of the first online casinos – InterCasino – was launched and met with much fanfare in Britain. Over 20 years later, there are multiple casino sites in the UK – with Internet gambling set to make up over 50% of the industry in a matter of years.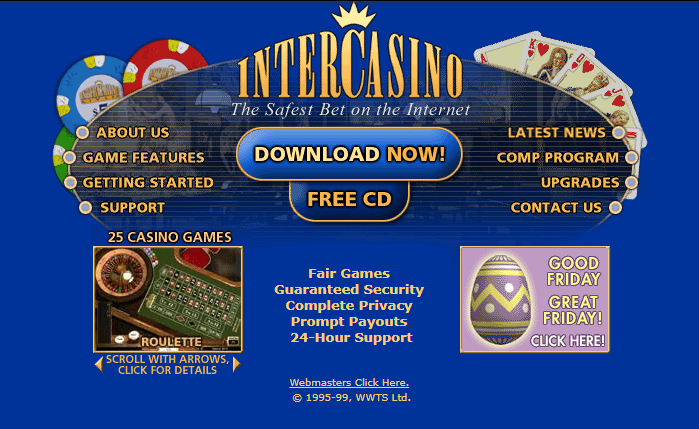 1998: Google Search begins
1998: PayPal Internet payment system makes its first transaction, acquired by eBay in July 2002 for $1.5 billion
2000: The Dot-com bubble bursts
2001: BitTorrent peer-to-peer files are shared
2001: Wikipedia, the free encyclopaedia, launches
2003: LinkedIn business networking begins
2003: Skype starts to revolutionise Internet communication
2003: iTunes Store changes the face of the music industry
2003: Myspace social networking site takes over and is bought out just two years later on July 2005 for $580 million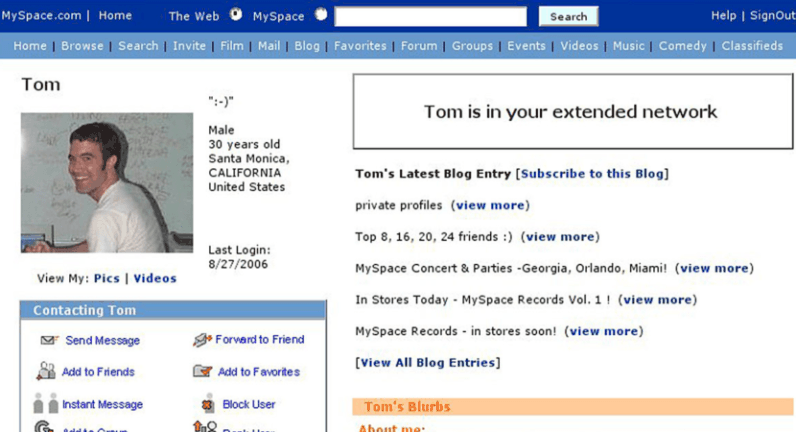 2004: Facebook goes live with membership initially restricted to Harvard students. Four years later they had 100 million registered users, then 400 million in February 2010. As of the third quarter of 2018, Facebook has 2.27 billion monthly active users.
2005: YouTube videos are uploaded, before Google buys the company a year later for US$1.65 billion
2006: Twitter invents Tweets, and currently has a market capitalisation of $25billion with assets worth 7.41 billion.
2007: After originally launching in 1997 as a DVD mail-order distributor, Netflix transformed into a streaming service which completely disrupted the movie and TV market. For the fiscal year 2017, Netflix reported earnings of US$0.6 billion and an annual revenue of US$11.7 billion.
2008: Spotify streams its first music, completely disrupting the music industry in a similar vein to Netflix.
2009: Bitcoin, a digital currency, is created – but early proof transactions didn't occur until 2011 when the Silk Road site used Bitcoin exclusively. In 2011, the price started at just $0.30 per bitcoin before reaching it's all-time high on 15 December 2017 when they were valued at $17,900.
If you had bought $1000 at $2 you could have sold them seven years later for $8,950,000 – what a depressing thought (unless you actually did that)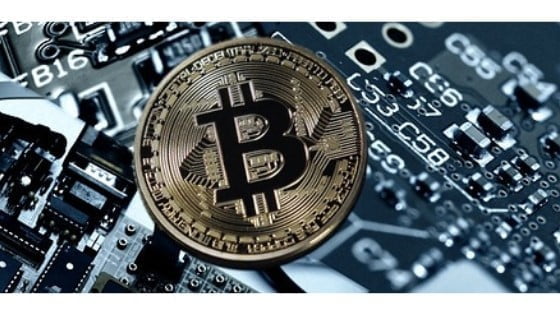 2010: Instagram brought photo sharing to the social networking mainstream. Two years later in April 2012, Facebook acquired the service for approximately US$1 billion in cash and stock.
2011: Snapchat launches with disposable pictures. In May 2017, they hit 166 million active users.
2013: Over 50% of internet traffic in bytes is attributed to YouTube and Netflix.
2014: Facebook purchases Internet messaging sensation WhatsApp for US$19 billion.
2015: Mobile monthly Google searches surpass desktop for the first time ever
2016: The World Wide Web (WWW) celebrates 25 years in operation.