It is normally desktop GPUs that introduce new technologies into the graphics world, especially with die shrinks. However AMD are bucking the trend and have announced that the worlds first 40nm GPUs will be the Mobility Radeon HD 4860 and 4830.
The 4860 and 4830 will both have 640 stream processors, but the 4960 will feature up to 4GHz GDDR5 memory, and the core will be clocked at 650MHz and the 4830 will feature a core clock of either 450MHz or 600MHz, depending on the circumstances. The 4830 will also have either DDR3 or GDDR3 memory, which will be clocked between 800MHz and 900MHz.
Both GPUs will have 128-bit memory bus, and contain 826 million transistors. This is actually a reduction in transistors compared to the 55nm Mobility Radeon HD 4850 which has 956 million transistors. This therefore has meant that AMD has been able to reduce the die size significantly which is shown in the picture below.
MD's senior vice president and general manager of graphics products, Rick Bergman said:
it's well documented that notebooks have surpassed desktops in worldwide sales.

 
this is the fifth consecutive time that AMD is first to launch graphics processors based on a new process node, but the first time we've chosen to make such a debut in the mobile market. Shrinking these chips smaller and smaller means that OEM partners are able to pack more graphics horsepower into smaller notebooks, so that consumers can enjoy all the goodness of DirectX 10.1 games, home theater-quality HD multimedia on HD displays and energy-efficient features for long battery life on a wide range of notebook form factors." For those of you who are eager to see what AMD will do with 40nm desktop GPUs, Bergman tells you "not to worry" as "40nm desktop parts are coming soon.
Availability should be as soon as the 2nd quarter.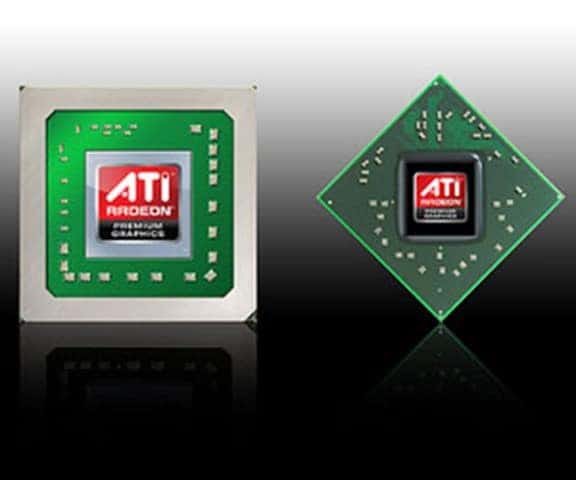 Via Bit Tech