Yesterday we were invited to take part in a webinar with AMD about some of their most recent releases and upcoming technologies that we will likely see this year. There were quite a lot of new technologies discussed but we have picked out some of the highlights.
AMD FreeSync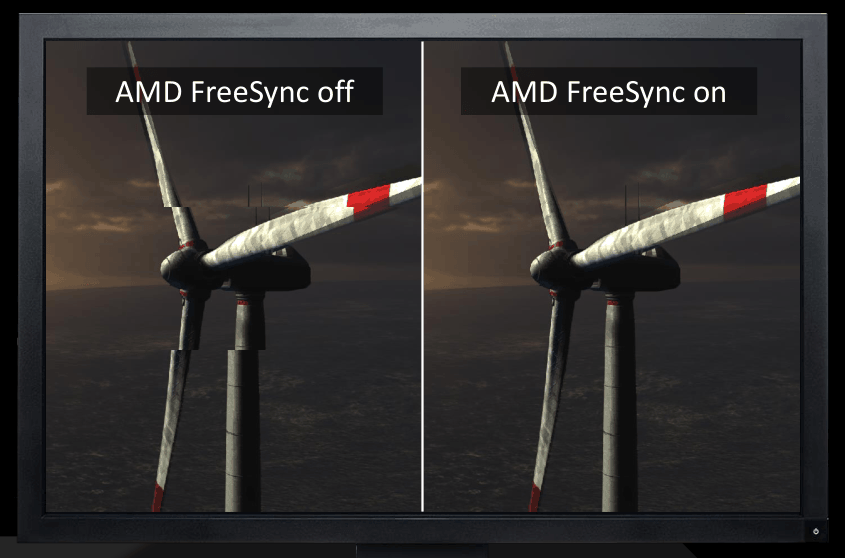 FreeSync has already been launched and it is one of the most important advancements for AMD this year. FreeSync is AMDs competing technology to NVIDIA GSYNC and is designed to put an end to choppy gameplay and broken frames with fluid, artefact-free performance at virtually any framerate. The biggest selling point of FreeSync over GSYNC is that it does not require costly proprietary hardware, royalties, or licensing costs. and therefore a FreeSync monitor should be no more expensive than a standard monitor, and in theory cheaper than a GSYNC.
The reviews from for AMD FreeSync have been universally positive with the general opinion being that it is as good as GSYNC while being cheaper.
AMD 25×20 energy efficiency initiative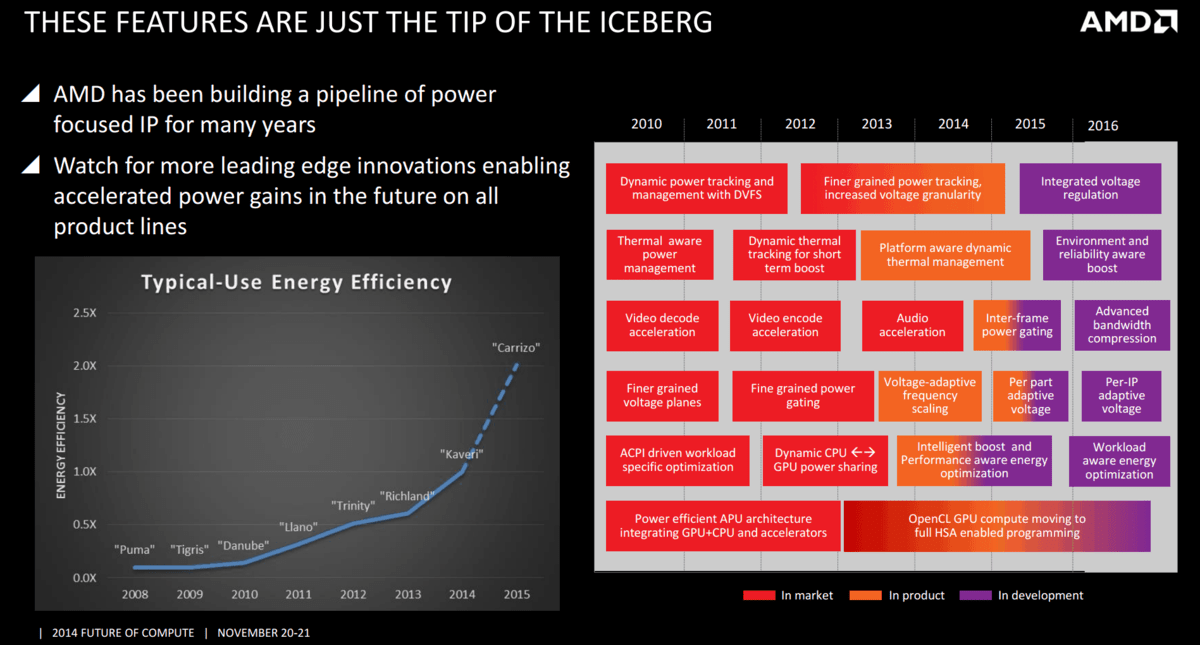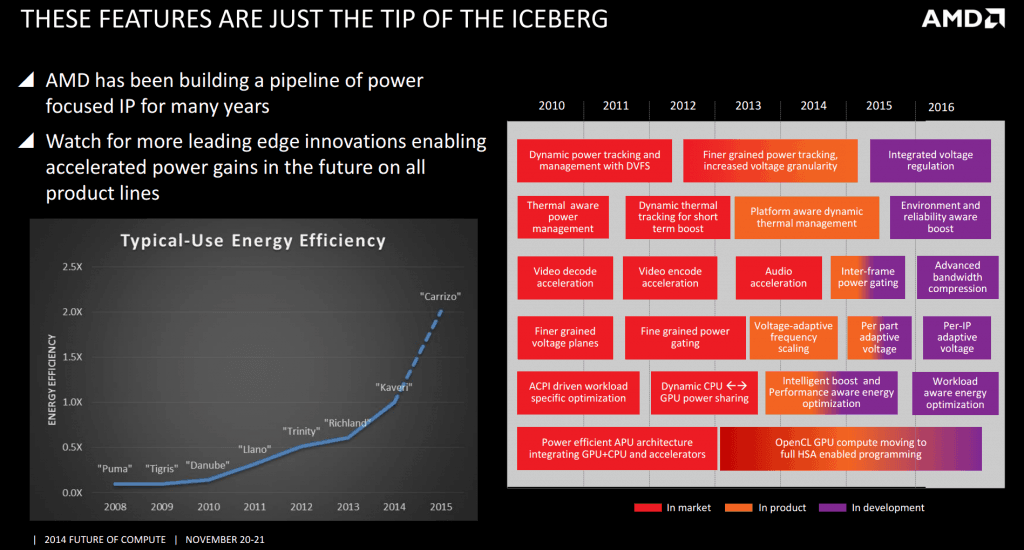 AMD were keen to stress that their new energy efficiency initiative is a priority for them and they hope to be producing APUs that are 25 times more efficient by 2020. This is obviously a wise decision for AMD as in recent years they have come under fire from enthusiasts about the TDP of their CPUs and GPUs. The current AMD FX 9590 CPU which is a top of the range octo-core processor uses a whopping 220w in power, in comparison the Intel Core i7 5960X Extreme 8 core CPU uses 140W.
While all future architectures will be focussing on the 25×20 initiative, AMD were keen to promote the new Carrizo APU for notebooks and low-power desktops which should start coming out this year. AMD expects Carrizo to reduce the power consumed by the x86 cores alone by 40 percent, while also providing substantial gains in CPU, graphics, and multimedia performance over the prior generation APU.
Some of the key features of Carrizo include:
29% more transistors in nearly the same die size as its predecessor, "Kaveri";
New "Excavator" x86 cores provide an uplift in instructions-per-clock at 40% less power;
New Radeon GPU cores with dedicated power supply;
Dedicated, on-chip H.265 video decode;
Double digit percentage increases in both performance and battery life;
Integrated Southbridge for the first time on an AMD high-performance APU.
AMD Elite Software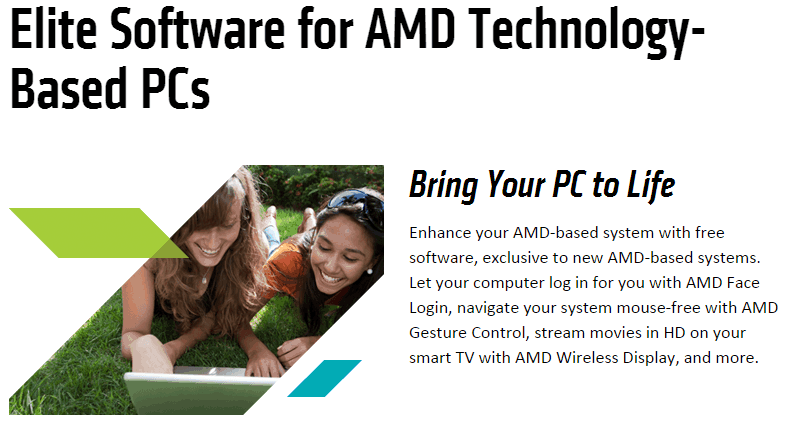 The last interesting area that AMD were promoting was more software focussed and covered the AMD Elite Software. This is a range of software that is exclusive for AMD based systems powered by AMD FX, A10, A8 and A6 processors. The core features of AMD Elite include:
If you have bought a Smart TV in the past couple of years then there is a good chance it supports Miracast which is a wireless streaming technology. With a AMD based laptop that has the Elite Software you will be able to mirror your computer screen wirelessly to your TV allowing you to stream games, movies and photos across devices with ease.
Remembering secure passwords can be a nightmare and typing them in is time consuming. That's why AMD have released Face Login, which allows you to log on to your favourite sites with the facial recognition capabilities.
Trying to replicate some of the technology shown on Minority Report, AMD Elite includes gesture control which allows you to control your AMD powered PC virtually hands-free allowing you to skip to the next track of your music or home movies, advance Microsoft PowerPoint slides and scroll to the next page on your e-reader, all using your device's built-in camera.
Last up is the Quick Stream technology that works provides Quality of Service features, prioritising web traffic based on the type of traffic being received. Media streaming such as Netflix wll get a much higher priority than web browsing, email or active downloads therefore reducing the need for buffering or any lag.
Overall it looks to be an exciting year for AMD, we are particularly exciting to see the new Carrizo APUs and how well they compete with Intel's low powered chips. It will also be very interesting to see if AMD Radeon Rx 300 series GPUs will show some power usage improvements considering the 25×20 energy efficiency initiative.