Amazon have just unveiled another web service, called AppStream, to go along with their AWS Cloud and Simple Storage Service. The new service allows developers to stream their applications to devices which would not typically be able to run such an application.
The AppStream Service will run on the new G2 instance which is capable of high end performance and includes the following specification:
NVIDIA GRID™ (GK104 "Kepler") GPU (Graphics Processing Unit), 1,536 CUDA cores and 4 GB of video (frame buffer) RAM.
Intel Sandy Bridge processor running at 2.6 GHz with Turbo Boost enabled, 8 vCPUs (Virtual CPUs).
15 GiB of RAM.
60 GB of SSD storage.
According to Amazons Blog the GRID GPU should be able to create upto 8 H.264 video streams at 720p at 30 fps of your application using dedicated, hardware-accelerated video encoding. If you want to go full HD it can handle 4 streams at 1080p at 30 fps.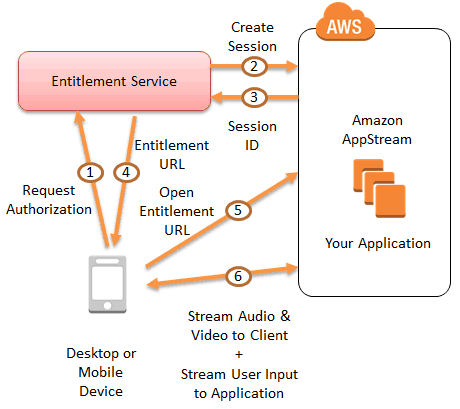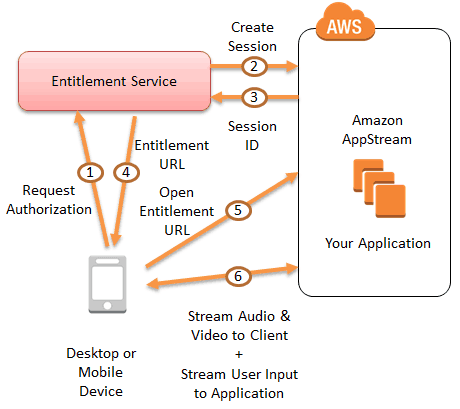 To put it in simple terms the new AppStream service could offer users the ability to run any program they like on their mobile, with the server doing all the heavy duty. This could be a photoshop like tool, or even cloud based gaming.  We have already seen OnLive offer gaming streaming, and Gaikai is reported to be available for the PS4, and company like Google are pushing cloud based services more and more so it it is possible the days of expensive desktop PCs are number.
At the moment AppStream is just a limited preview but you can apply now to start building your cloud based applications and Amazon will let you in as soon as possible.