Amazon have finally announced they are launching the Echo in the UK, and the RRP will be £149.99 but if you are a Prime member you can pre-order it today for just £99.
Amazon Echo has been quite a bit hit in America, and a lot of app developers are working on integrating it into their systems, as we saw with Kayak earlier this year.
If you are not familiar with Echo, it is basically a wireless speaker with voice control (called Alexa) built into it. Basically, if you put Siri into Sonos, you would have Echo.
So you can do obvious commands such as set alarms, find out what's on your agenda, what's the weather like etc. You can also start music via voice, by saying "Alexa, play Katy Perry from Prime Music", or control the volume.
As you might expect, Amazon is trying to tie you into their own ecosystem, so there is no Google Music, but there is Spotify.
Some of the more interesting and useful integrations include home automation. It currently works with Wemo, Hue, Netatmo, Hive, and Tado. So you can control both heating, lighting and the on/off of plug sockets.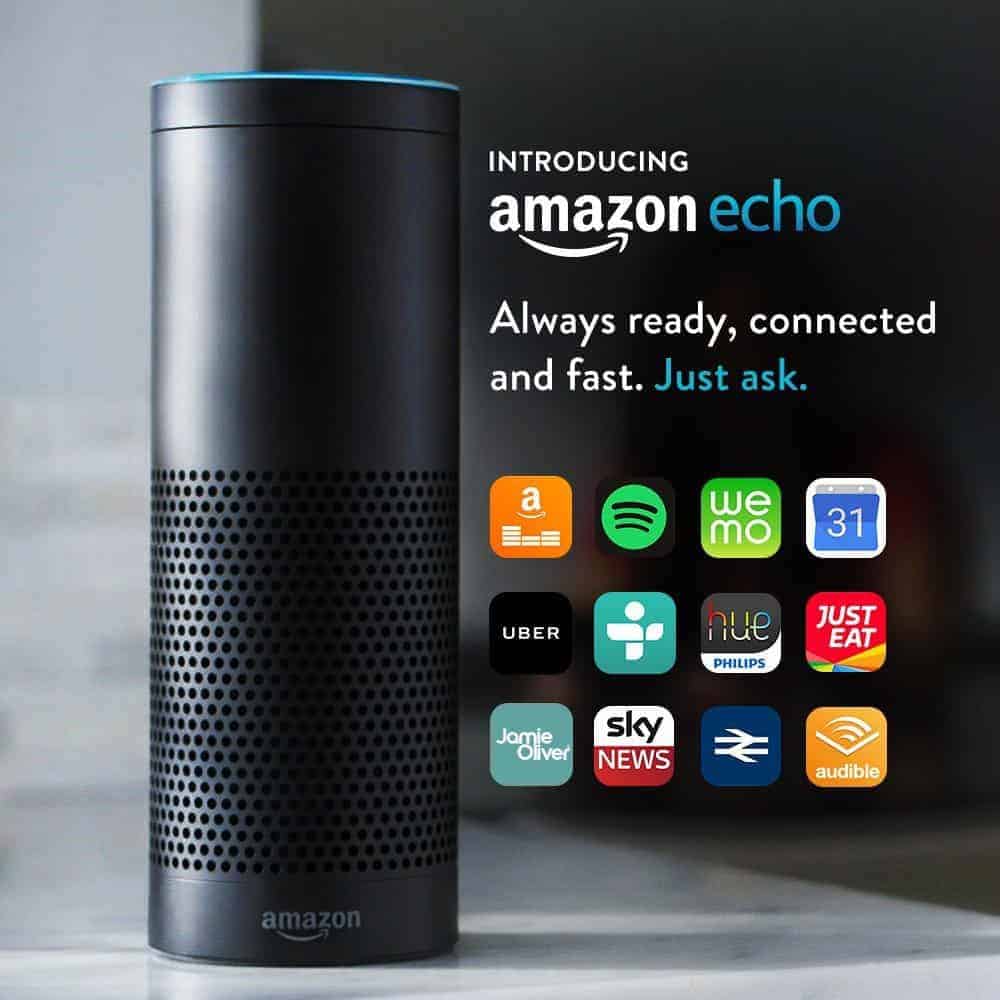 The official blurb from Amazon states:
"Amazon Echo is a hands-free speaker you control with your voice. Echo connects to the Alexa Voice Service to play music, provide information, news, sports scores, weather and more. Prime members can also ask Alexa to order eligible products they've ordered before and many Prime products (coming soon). All you have to do is ask.
Echo has seven microphones and beam-forming technology so it can hear you from across the room—even in noisy environments or while playing music. Echo is also an expertly tuned speaker that can fill any room with 360° immersive sound. When you want to use Echo, just say the wake word "Alexa" and Echo responds. If you have more than one Echo or Echo Dot, Alexa responds intelligently from the device you're closest to with ESP (Echo Spatial Perception). ESP works best when Echo devices are at least 6 metres apart."
Amazon is also launching the Echo Dot alongside it, this is not discounted, but costs a reasonable £49.99. It is basically the Alexa part of Echo minus the speakers. This means you can plug it into you own pre-existing speaker system.
Personally, I have no use for one at the moment, but I have still ordered it 🙁