One of the biggest worries for parents nowadays is what their children are getting up to online. With access to smartphones, tablets, games consoles and computers growing, so does the amount of content children are exposed to. But it isn't all safe and age-appropriate, and it's getting harder to police. When we were young, our parents could just turn the tv off and there would be no alternative. However, the majority of smartphone and tablet browsing done by children is unsupervised, so how can parents be sure that what their children are seeing is safe for them to do so?
This is an issue that has been nipping at the heels of technological advancement for many years, and the major software developers have responded well. Apple's app store caters for millions of users and saw 30 billion apps downloaded in 2018 alone. With the majority of smartphone and tablet browsing being done through apps rather than the mobile internet, this figure isn't really surprising. These apps ranged from news and information to games and online casinos, so it is imperative that they have regulations in place to ensure that those with mature content do not end up in the wrong hands.
This year Apple launched a new screen time feature which shows users how long they spend using different functions and apps on their iPhones. It also includes a limit function which has quickly become a favourite of parents everywhere. It allows you to set a limit on screen time, or by app category ensuring that time on the phone is moderated. For parents, it also has a built-in content management system that lets them set age ratings for films, books, apps etc. Also within the screen time settings is the ability to prevent purchasing, so your children don't unknowingly rack up bills buying in-game content.
However, while features like this are incredibly useful, they rely on the smartphone user downloading or activating them. This means that unless parents know they exist and how to use them, there is still a risk to children accessing the app store. A huge issue at the moment is the subject of underage gambling, with statistics showing that more than 50,000 11-16 year olds have problems with gambling. While that sounds shocking and probably conjures up images of prepubescent poker players, the issue is far more complicated.
Gambling has moved on from traditional forms such as bingo and casino games and begun to infiltrate mainstream games, meaning that children are being exposed to gambling games without realising it. One of the most contentious issues at the moment surrounds the availability of paid-for loot crate in games such as Fortnite and Star Wars Battlefront 2. While these may not seem like gambling, in some countries such as Belgium they are defined as such. This is because a player pays money for the chance of winning a great prize, but often they receive content of a lower monetary value than their initial 'wager'. Like placing a bet, loot boxes rely on chance and calculated odds to deliver the desired reward, often encouraging players to make multiple purchases in order to increase their chances of winning rare items for use in-game. There is an argument that, because the purchase price does not guarantee a particular value reward, but a range, that buyers are gambling with their money. And more often than not, those buyers are children.
The United Kingdom Gambling Commission does not currently consider loot boxes to be gambling, but there are those who feel that this normalises betting at a young age, which could be contributing to the rising number of underage gamblers. And casino and gambling apps are freely available from the app store if age-appropriate settings are not activated. Which is probably the reason behind Apple's latest move to ban non-native gambling apps from the app store by September. A native app is one that has been specifically designed and built solely for the iOS operating system. Currently, most gambling apps are built to be independent, so that they can be distributed across different operating systems. These core packages are then adapted for each system, often by embedding the code within a native app. Apple clearly feels that there are inbuilt flaws within this system that could allow mature content to slip through its app store filters. However, the gambling industry is struggling to meet Apple's deadline.
The app store already requires a password or thumbprint check to download an app. This isn't a function that has to be activated, but a standard function built into the phone. Apple also requires uses of its app store to create their own Apple ID, the minimum age for which is 13 years old. Children younger than that may have one created and monitored by a parent, meaning that the parent will be responsible for setting the password, keeping their child locked out of the app store unless they give their consent.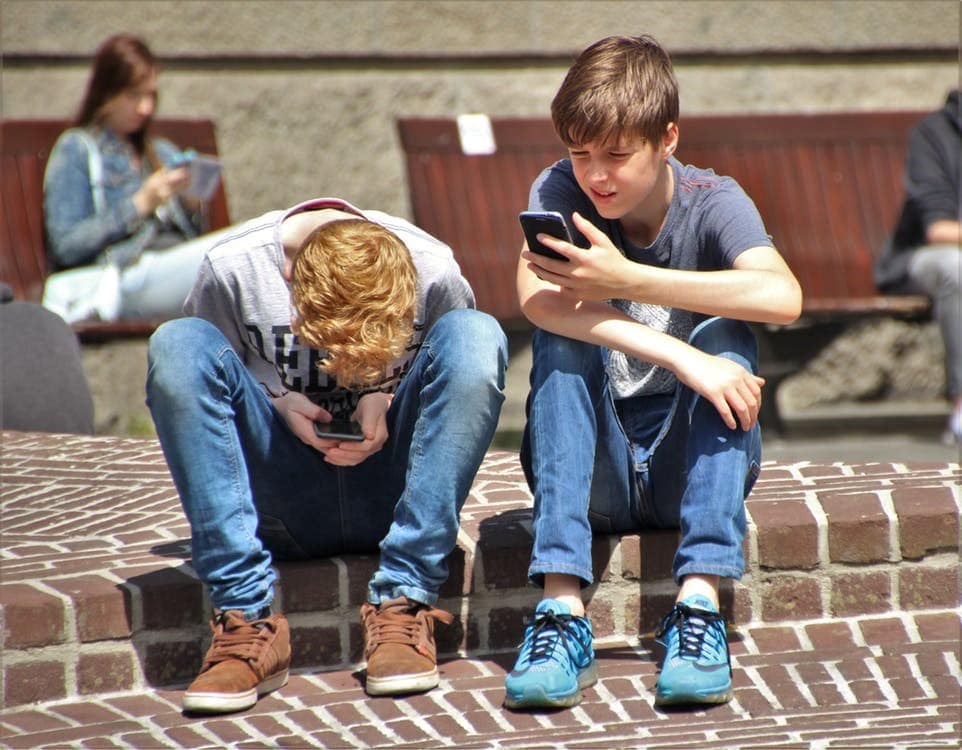 Even if a child ages 13-18 with their own Apple ID manages to download a casino app, the industry itself has safeguards. For example, the Wink Bingo app requires users to prove their age when they register for an account – this is done through email or on the web-based version of the app. And unlike other apps and games, for example, Candy Crush and Lords Mobile, users of the Wink Bingo app cannot add funds through the app store, by entering a password or using a thumbprint. So even if a child downloads the app and creates an account, they won't be able to add funds to play the games.
There's no denying that gambling is a growing problem amongst children nowadays, but it is also clear to see that the gambling and technology industries have been quick to react with a way to protect children from inappropriate content.