If you commute a lot or have to work remotely, you will understand the importance of a lightweight laptop. 2KG may not feel like a lot when you pick a laptop up around the house but carrying it around all day on your shoulders can become annoying.
Acer has done a great job and bringing the weight of their ultra-portable laptops down, and the latest Swift 5 takes it to the next level. The 15-inch laptop crams in the latest technology while maintaining a sub 1KG weight at just 970g.
The Swift 5's Full HD IPS 1 touchscreen features ultra-narrow bezels measuring just 5.87 mm (0.23 inches), giving it an incredible 87.6% screen-to-body ratio to maximize the viewing experience.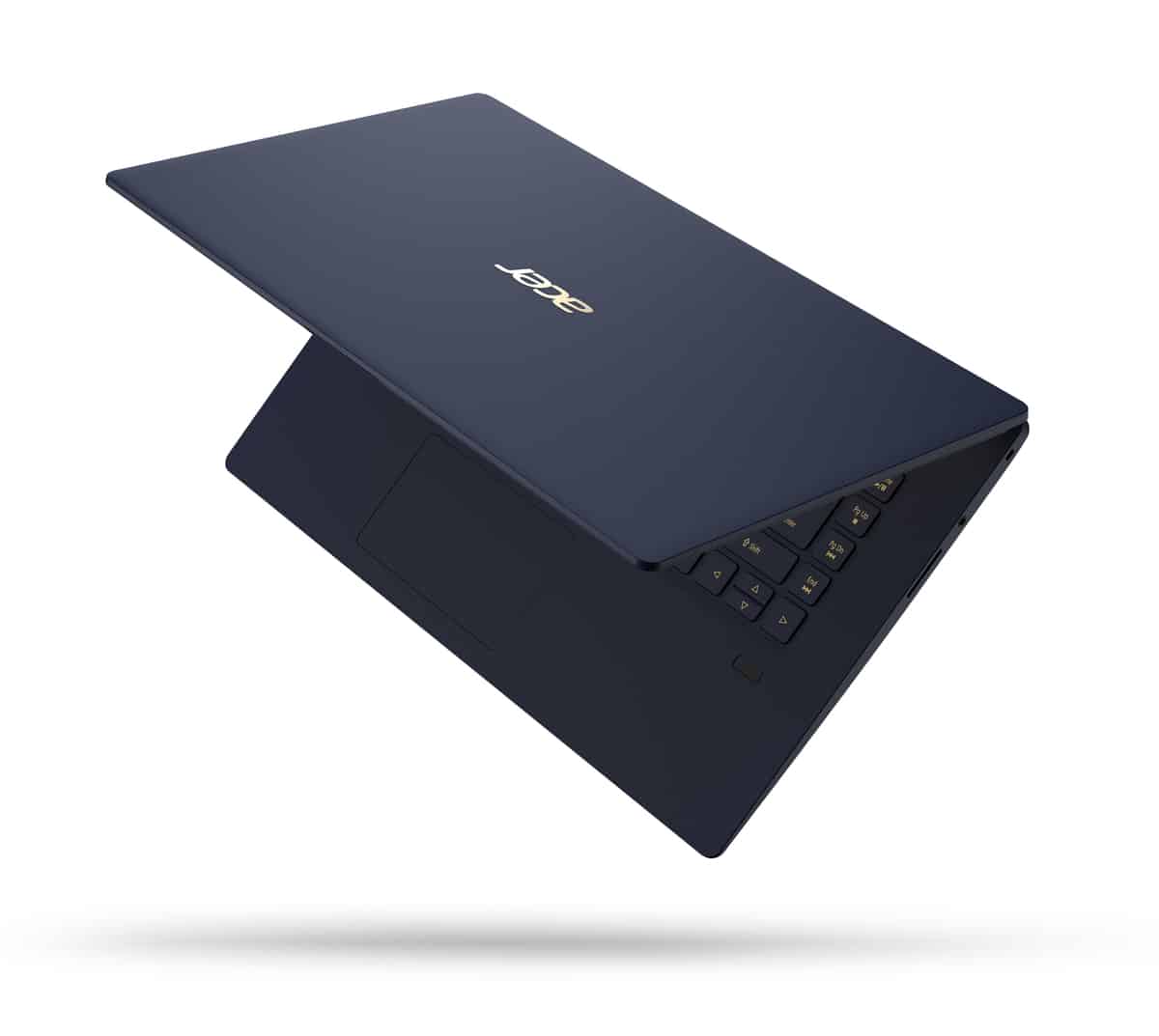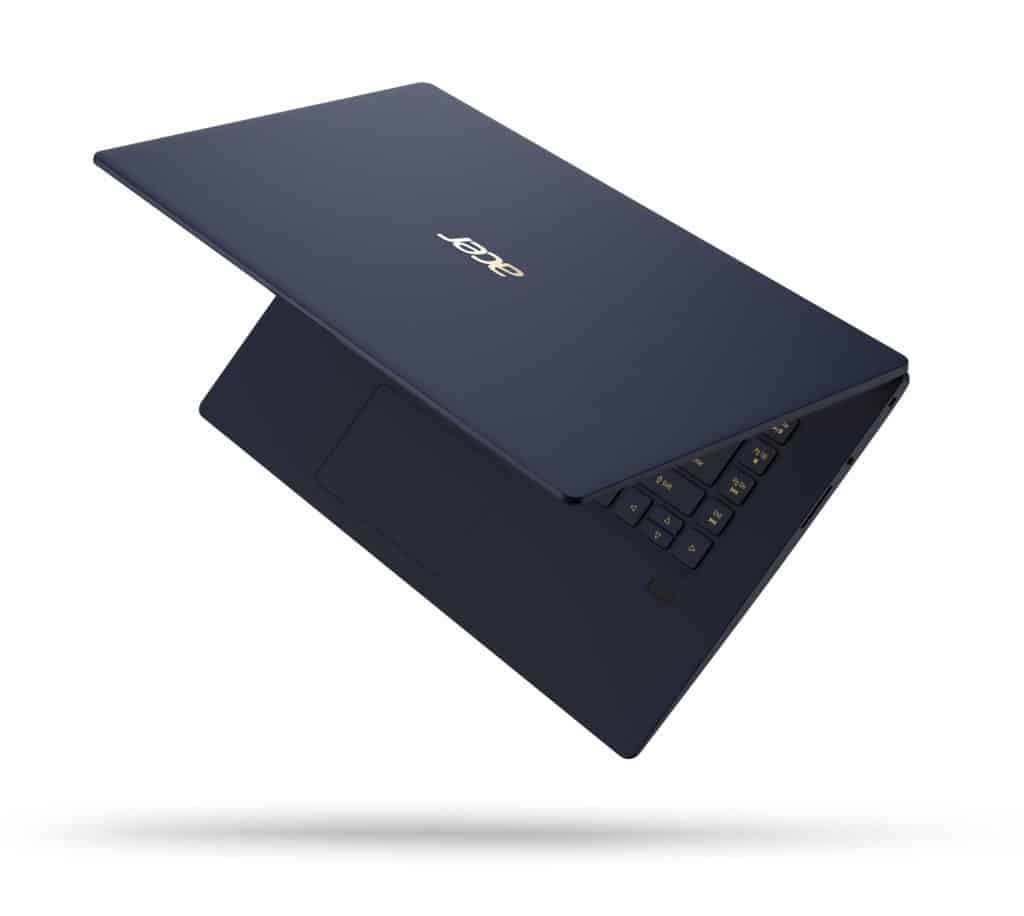 It is constructed in advanced materials including ultra-light magnesium-lithium alloys for the top and bottom cover, and magnesium-aluminium alloys for extra sturdiness on the 2 palm rest area.
The available CPU options include the Intel Core i5-8250U (1.6 gigahertz base clock, 3.4 GHz TurboBoost) or the Intel Core i7-8550U with 1.8 gigahertz base clock and up to 4.0 GHz maximum frequency. Intel quad-core SoCs combine up to 16 gigabytes of memory, while PCIe NVMe SSDs offer up to a terabyte of capacity.
Connectivity is through  USB 3.1 Type-C Gen 2 port (10 Gbit/s data transfer, supporting power delivery and display output), two USB 3.1 Type-A ports (one with power-off charging functionality), an HDMI port, and an SD card reader. You can use the laptop will also support Windows Hello through a fingerprint reader on the keyboard.
Sadly there is no word on price or availability yet so that we could be waiting months.