One if the reason many gamers don't like 4K is that it can't go over 60Hz, well that and the fact that funning 4K on ultra-settings with a decent FPS is extremely expensive.
This will change this year with new releases from ASUS and Acer where their new 4K displays will achieve 144Hz and be capable of HDR.
The two models in question are the Acer Predator X27 and the ASUS ROG Swift PG27UQ. Sadly, as their name suggests, they will only be in 27" format, which is too small at 4K for day to day use.
These will be the first monitors to use NVIDIA's G-Sync HDR technology and both use the same panel which is AU Optronics' M270QAN02.2 AHVA panel.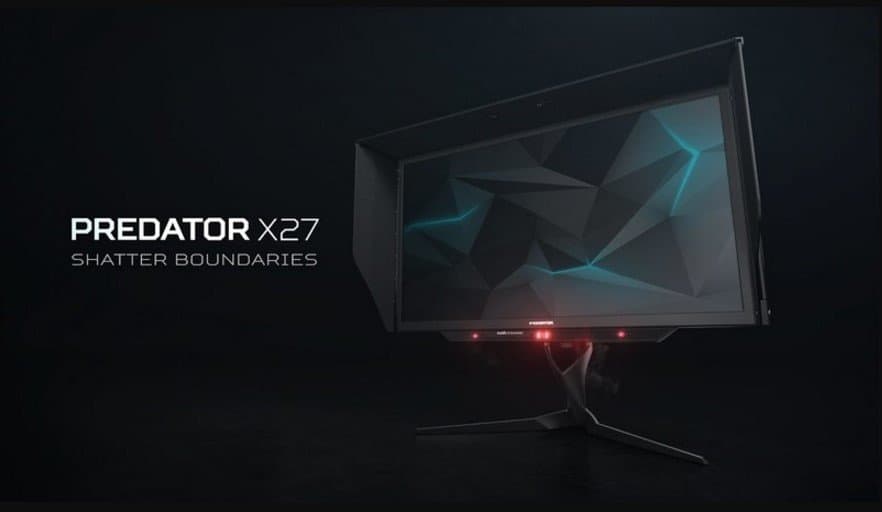 The monitors support the DCI-P3 colour gamut and a 1000 nits brightness which is important to be able to do HDR. They can achieve this excellent brightness via a direct LED backlighting system with 384 zones, which is basically the same full array local dimming you will find on high-end LCD TVs.
All this fancy new technology comes at a very steep price, the cheapest price for the ASUS is €2,442 or £2,128 from XITRA.de. The cheapest price for the Acer Predator X27 is 18,495 DKK from Komplett which translates to £2,165.
So, it looks like these will be exclusive to the ultrarich for the time being.