The Acer Hornet nettop has had quite a bit of press attention recently as it is one of the first machines that is claimed to use NVIDIA's Ion Platform and will offer Wii like motion sensitive gaming.
Some specifications have been leaked confirming some of the features along with some other interesting details.
It will support 1080p video playback over HDMI. A "Media Center" version will come with a Wii-like remote that can be used for gaming as well as media control.
Price range will be $149-$299 with the low end model pairs what sounds like an Atom N230 with 1GB of RAM and an 80GB drive preloaded with Vista Home Basic, while higher end models get 2GB of RAM, a 160GB drive, and a "Boxshell" quickboot OS in addition to Vista Home Premium.
It should also operate at less than 26dB which means it will be almost silent for the majority of people as ambient noise levels in a home are around 20-25 dBA.
Personally I don't think it is much of a looker but luckily its diamond-shaped chassis designed to hang off the back of your flatscreen.
If it really can handle 1080p fine and come in at the quoted prices I will definitely by buying one of these!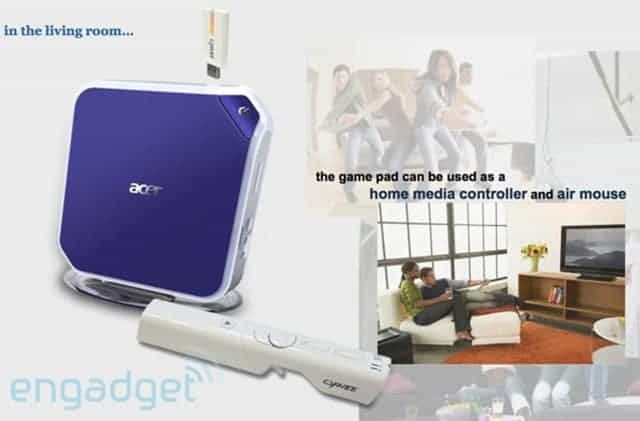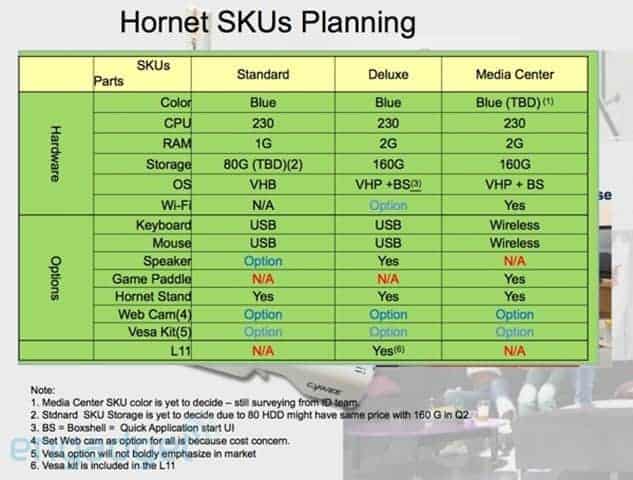 via Engadget