The Acer Aspire Revo is available via Amazon for £316.23, £263.98 and £149.99 respectively.
The Acer Aspire Revo just keeps getting better and better. We previously posted that there will be 4 versions priced at £179.99, £249.99, £299.99 and £329.99 all released on May the 18th but now Acer have confirmed that the release date will be May the 5th and pricing will start at £149.99 for the model running Linux with only 1GB of RAM and 8GB of solid-state storage.
The Windows Vista, 2GB ram, 160GB version will be £249.99.
A third SKU comes bundled with Acer's wireless, Wiimote-esque controller and will cost £299.99.
The controller will also be sold separately and priced at £49.99 functioning as both a wireless mouse as well as twisting into a gun-like controller for use in games.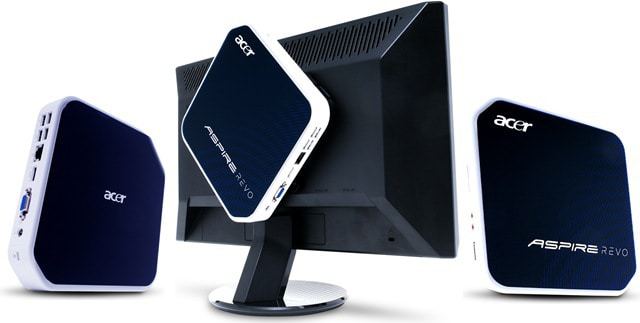 via Trusted Reviews