Technology is advancing at a rapid pace, and people can no longer imagine life without innovative gadgets. Smartwatches have been entering the market for a few years now and are becoming increasingly popular. In contrast to the past, consumers value a conscious lifestyle and want to integrate healthy habits into their daily lives. A small device that checks sleep patterns, counts steps, and provides information on distance travelled or calories burned is very much up to date. The smartwatch supports consumers in achieving their individual goals and is also a practical addition to the smartphone. One can answer texts, read emails, take calls, and do other practical things straight from the wrist.
The appeal of luxury watches
Luxury chronometers are becoming increasingly popular, and a large proportion of the general population now invests in a high-quality wristwatch. Watches, such as a Rolex from Chrono24, are no longer a privilege of the rich.
Luxury watches are first and foremost an investment. The high purchase price is justified not only by the quality work and the material costs but also because the value of the watch will likely increase over time (if you chose a very popular model). The watch can be passed on from generation to generation – they will last several lifetimes.
Moreover, a luxury watch is a statement, wearers refer to their wealth and social standing. Such a watch ensures prestige and respect. It is also a trendy accessory that spices up any outfit.
Are Luxury smartwatches worth the hype?
But do these points also apply to a luxury smartwatch? While consumers enjoy their analogue chronometers for a long time, luxury smartwatches only last a limited time. If you are lucky, the watch will serve you well for 5 or even 10 years, but then it reaches its limits.
Apart from that, luxury smartwatches are convincing in their entirety: design and functionality enrich the consumer's life, so that you no longer want to live without the practical gadget.
A small but fine selection of luxury smartwatches
Smartwatch wearers are not rare. Large parts of the population rely on smart devices to enrich their lives. For this reason, numerous companies have specialized in the manufacture and sale of luxury smartwatches. We would like to introduce you to our top 3 best luxury smartwatches:
Apple Watch Series 6
The iPhone has been able to establish a high profile and has a large following. If you are an avid Apple user, you should not waste a second thought on the right provider: The Apple Watch Series 6 is the partner at your side. The watch's appealing design catches the eye and, as always, Apple devices stand out for their perfect compatibility and interesting features.
Breitling Exospace B55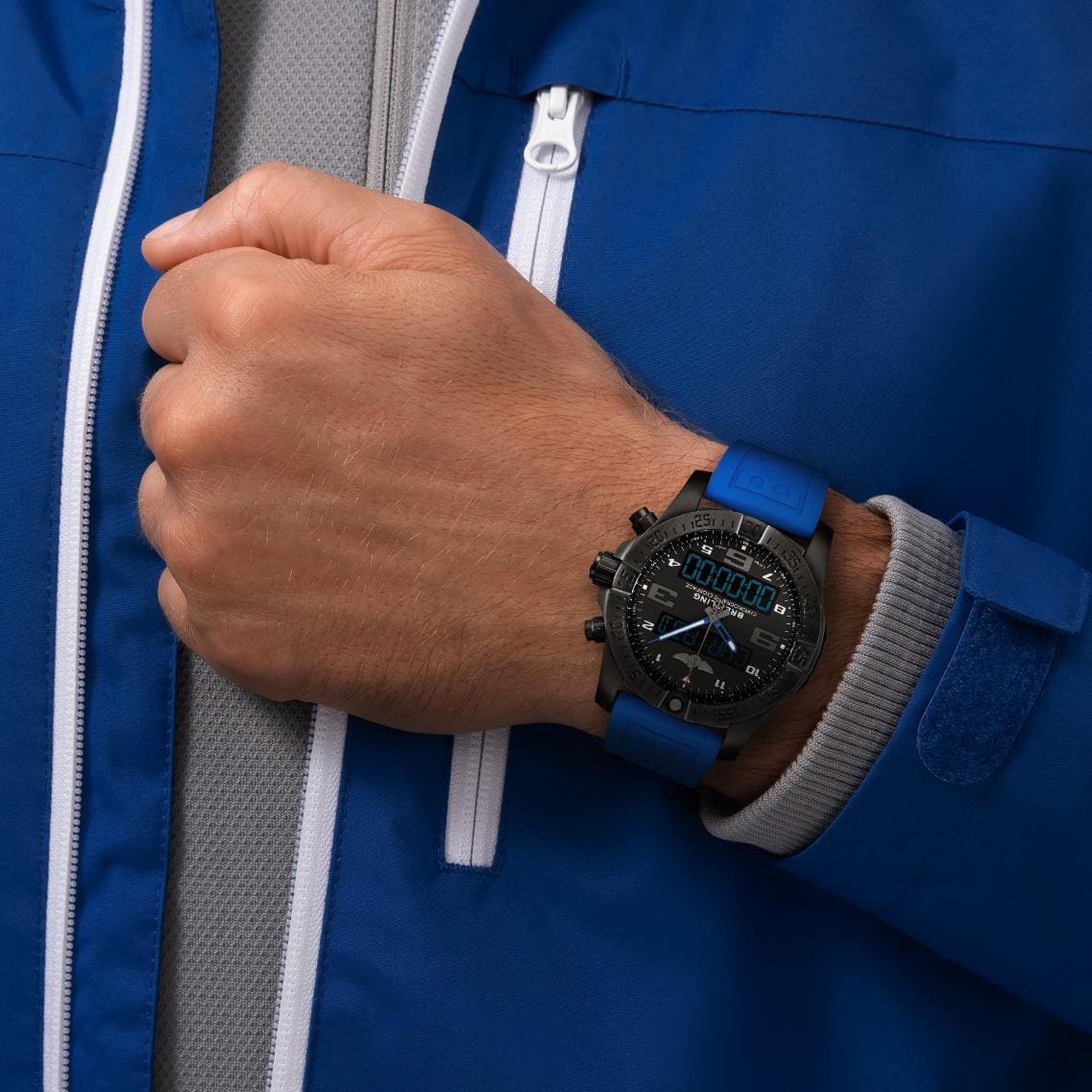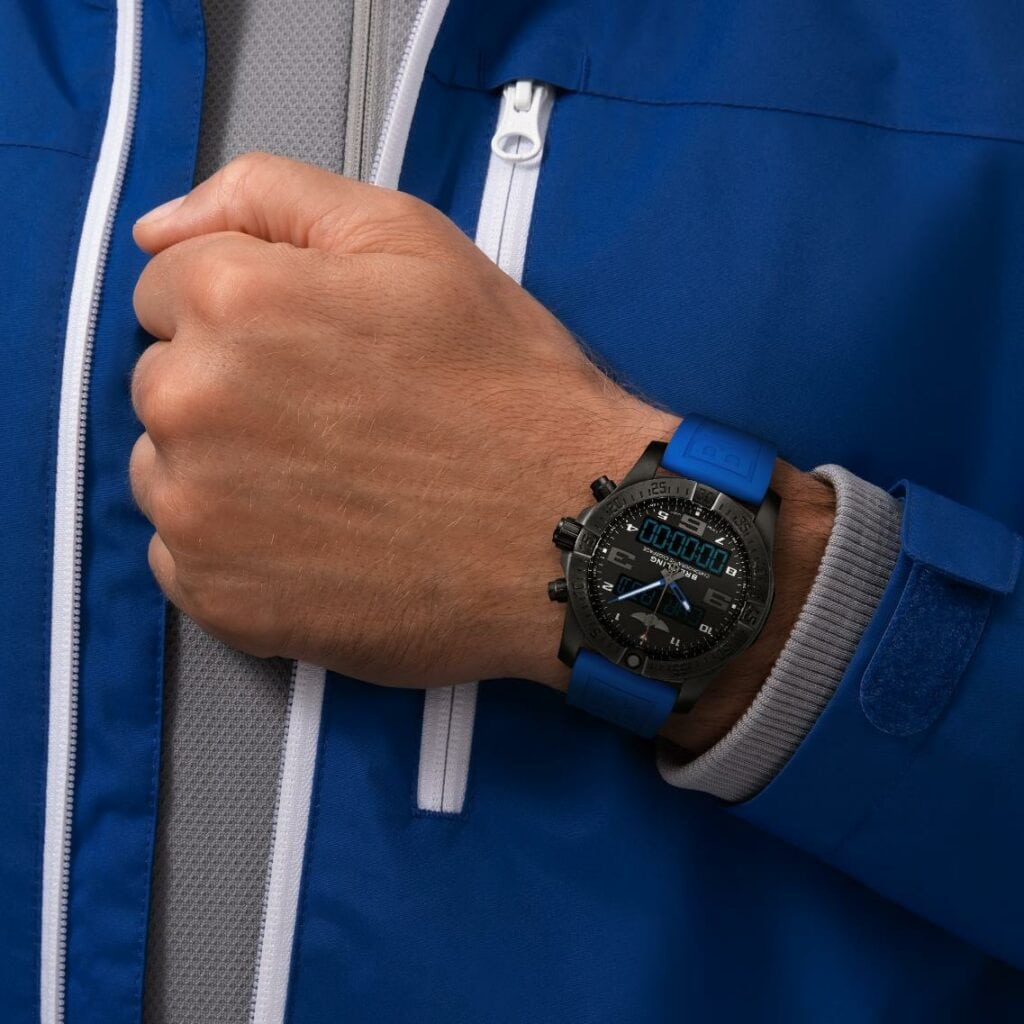 A standard in the world of luxury watches is the Breitling brand. The company has now dipped its toes into the world of smartwatches and is wowing consumers. The smart chronometers have an electronic tachymeter and an incredibly sophisticated flyback feature. The titanium case is water-resistant, and the watch is compatible with both Apple and Android devices. The watch can be customized with countless functions and features.
Tag Heuer Connected Modular 41
An absolute must-have for any fan of luxury watches: The Tag Heuer Connected Modular 41 is characterized by excellent craftsmanship, and the luxury brand from Switzerland has outdone itself in the design of this smartwatch. Minimalism meets technical sophistication to appeal to a wide range of consumers. The fitness features of the luxury smartwatch have been well-thought-out, and many customization options make each model unique.