Do you think that girls don't like gadgets? You are mistaken. You simply didn't know about these technological innovations that any girl would be happy to have.
Gadgets became ingrained in our everyday life, making it more comfortable. We have compiled a list of 7 best gadgets for girls that are useful for beauty, don't harm health, brighten the image or just make life a little easier.
Lighted Mirror Phone Case
Everything is simple here – it's a phone case and a lighted mirror. Nothing supernatural, but the gadget is useful. And every girl who has ever tried to paint her lips in a poorly illumined room will confirm it. But girls who like to take photos will like other technological creations with illumination. For example, selfie ring, a phone case with LED-backlight and other accessories.
Smart scales Yunmai
Each girl manages her weight and this is absolutely true. Therefore, if you are sure that such a gift will not offend your chosen one, proceed with the choice. A good technological solution will be the smart scales Yunmai, which won't only give your girlfriend the opportunity to know her weight, but also keep statistics and watch her progress. All this is possible due to the synchronization of this gadget with a smartphone, as a result, you can calculate the body mass index, the percentage of fatty tissue, body fluids, muscle and bone mass, physical age and even the level of basal metabolism. The optimal variant among the Yunmai scales is the Mini Smart Scale model, it goes at a more affordable price and is in no way inferior in functionality to Yunmai Premium, which cost twice as much. In addition, the Mini Smart Scale is available in a pink colour.
O'2NAILS Portable Nail Printer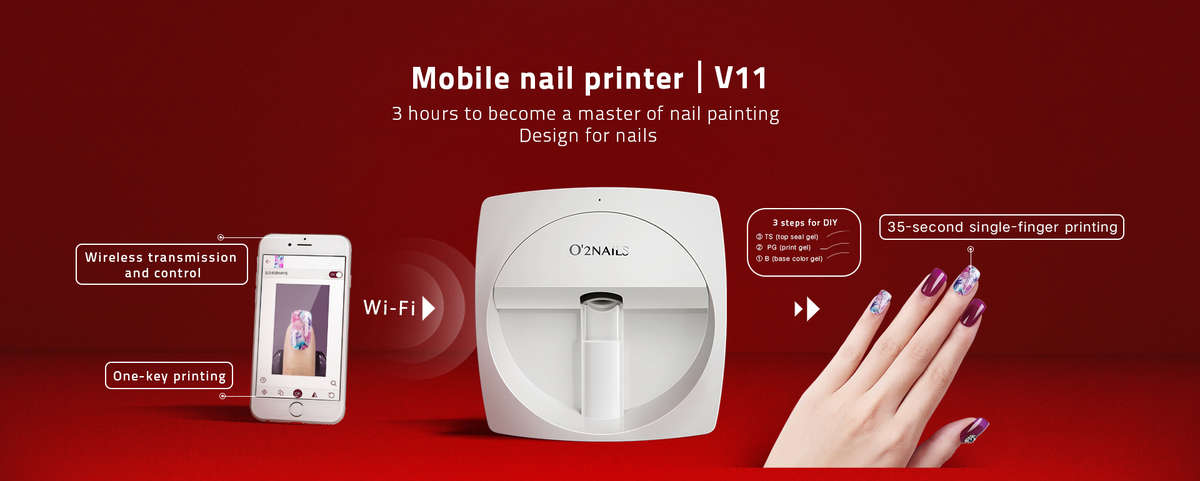 This little box is the embodiment of dreams of many girls. The appearance of such a gadget makes regular visits to beauty salons unnecessary for the sake of a beautiful manicure. Yes, many girls do excellent manicure by themselves, but it takes a lot of time and besides, not every drawing can be painted by yourself. But everything is possible with O'2NAILS. This technological gift will appeal to any lover of beautiful and unusual manicure. After all, in order to do a manicure, your girlfriend only needs to choose a pattern on the smartphone, put a base coat on the nails, and then the printer does everything by itself. The application of the image on the nail takes only 30-40 seconds. The whole process is controlled through a smartphone.
Talking fork
Is a fork that controls the amount of food you eat a dream or reality? Now impossible is nothing! Look at the beautiful, and most importantly – health-promoting fork. There is a mini-device hidden in its handle that watches not only how many times you have touched a meal with the fork, but also when you bite of a whole piece.
Smart Bra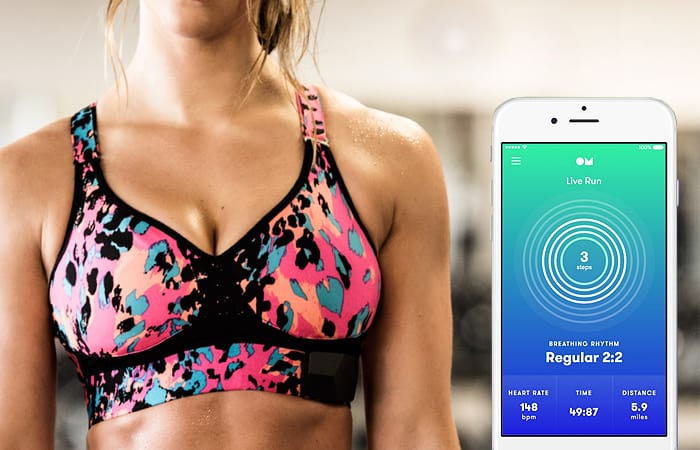 Bra now has become not only clothing that holds the breast and corrects its size and shape, but also a consultant on the amount of consumed food. The fact is that special sensors located in the bra, react to fluctuations in the nervous system of a girl. As soon as she gets nervous, rejoices or falls into despondency, the sensors instantly fix the mood change and send a signal to the smartphone saying that the food she has just thought about will help her not to satisfy the hunger, but only to chew the emotion, accordingly giving her extra calories. Visit our senior dating site for more information about the best underwear to present a woman.
Smart swimsuit
It turns out that "smart" can be not only smartphones or TV sets but also swimsuits. Such a novelty was recently introduced by the French brand Spinali Design. According to the creators, using a special application installed on the smartphone, a miracle swimwear tells its owner that it's time to apply sunscreen or hide in the shade so as not to get burned. The swimsuit measures all the necessary parameters using a special sensor.
Smart cup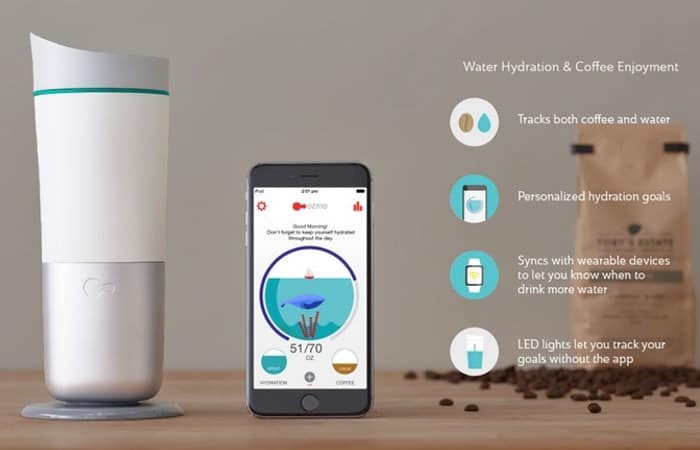 Have you ever dreamed that your cup would present information about the drink? Now, this is possible. Information about the contents of a special cup can appear and be processed in the smartphone using a special application. The cup determines the level of sugar, fat and protein, calories and the amount of caffeine in the drink. That is, pouring in such a miracle cup her favourite kefir, your girlfriend will know how many calories she consumes, and can easily determine if they are superfluous.