Casinos have been around for quite some time since gambling has existed since immemorial times. And just like any evergreen, its evolution is impressive, to say the least. Past time gambling has evolved from glitzy ballroom tables to Internet chatrooms, and nowadays even newer technology. More and more inventions come to light every day, either primarily dedicated to punters or fit for a wide variety of tech lovers and players.
Sure, the Internet is full of guides on how to maximize your chances at the tables or in front of the slot machines. These instructive materials hit a market overflowing with new users every month. But how about the common portion of people who equally love casino gambling and tech? This article is dedicated to them. It shows seven of the most useful and exciting inventions that will make online wagering simpler and better. Choose your favourite from the catalogue below.
Split-screen smartphones
Smartphones are a must-have these days. We use them in every aspect of our lives, from education, to finances, and entertainment such as betting online. Some integrated features can help us make better casino moves.
The latest 4 Android versions have allowed for a well performative split-screen option, allowing you to have your casino lobby active while using your calculator to manage your budgets and figuring out your wagering requirements. This works as long as the casino website allows the split-screen to run.
Keyboard smartphones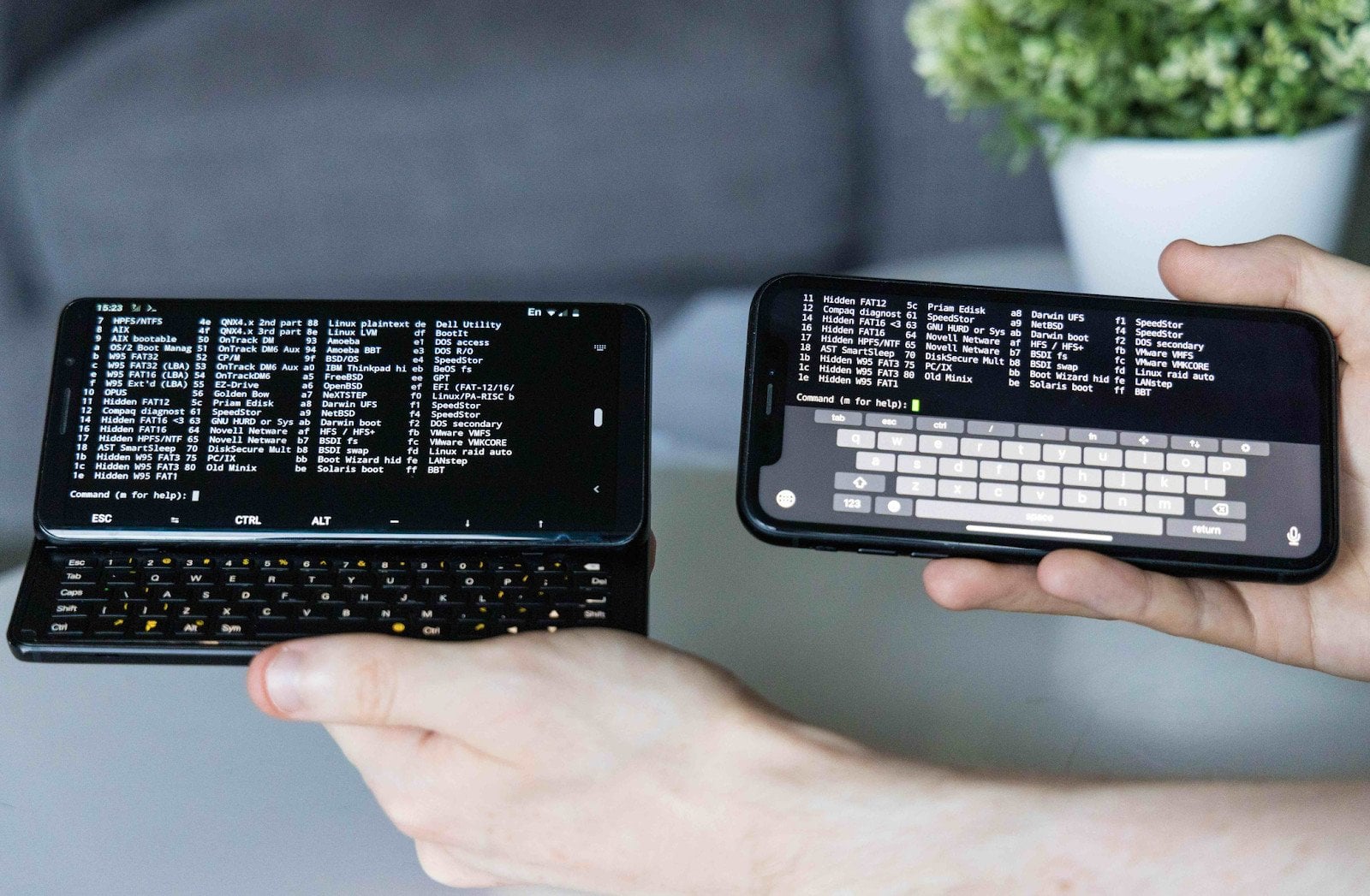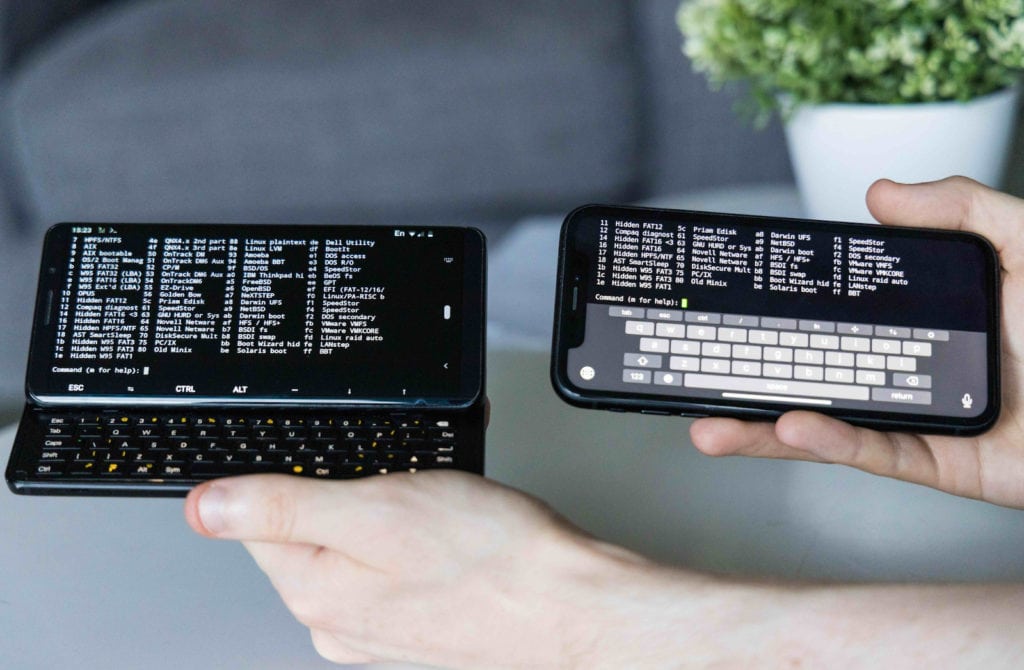 No, this is not a flashback from the 2010s. Competitors like Blackberry and F(x)tec are preparing to change the trend of plain wide touch screens into something memorable. Thus, the under-slide of the phone's screen will be a mini keyboard, mimicking the ones on desktops. This will come in handy for gamblers that are into table games, like Blackjack or Baccarat, since there is more than one sensitive button needed in the game. Small buttons should be easier to control than sliding touchpads.
Virtual reality headsets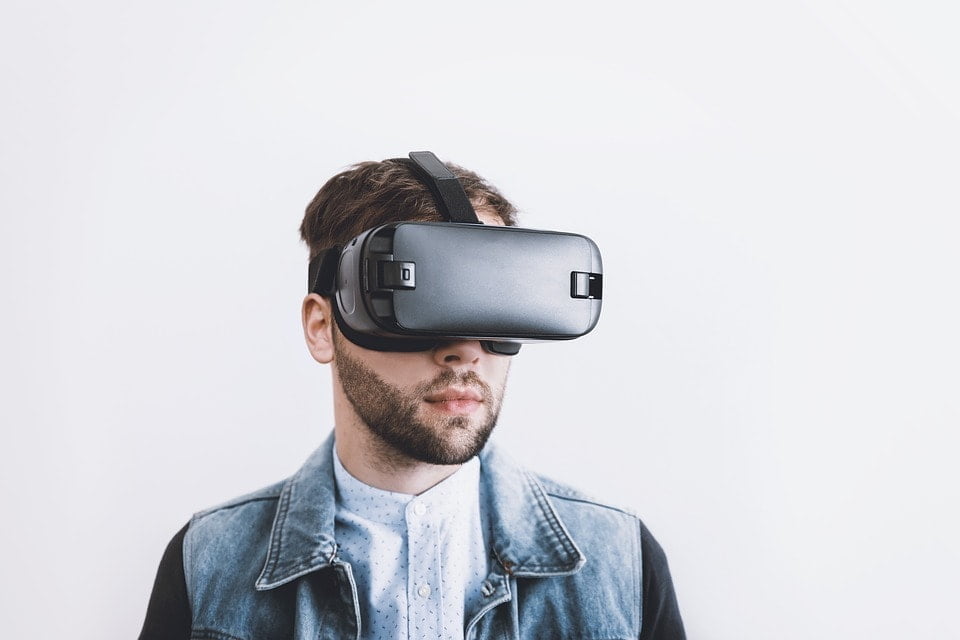 One of the most popular online casino game type presents the player in front of dealers streaming live and controlling the game table. Live Casino is the most accurate representation of a brick-and-mortar establishment accessible via remote communication ways. For this reason, it would pair itself perfectly with VR gear, giving you the option of seeing the game and feeling it. More and more high-end UK online casinos are developing select products for virtual reality fans, keep an eye out for what comes next!
Wi-Fi activated poker controllers
This entry is especially dedicated to the poker enthusiasts out there. Online tournaments can take up to a full day, and you may experience the so-called game fatigue. However, other poker fanatics have got you covered with a game controller, uniquely designed for games like Texas Hold 'em. They connect to your desktop via Wi-Fi, and they allow you to make your moves while you are away from your desktop keyboard. Online poker is also available and widely popular on mobile devices, like phones and tablets.
Even so, it may be a challenge for punters to find a well-working, entertaining platform. We know how complicated it may be to choose the perfect place to bet from your mobile, as not all websites are well optimized. No need to worry as there always is a solution for all gadgets, like expertly reviewed casino bonuses, tested on mobile devices.
.
Battery efficient smartwatches
Who would have thought a few years ago that smartwatches will become as necessary and as efficient as our mobile phones? You already know how many things your watch can do, from planning your day to taking care of your vitals, but it can also aid you in your gambling sessions. Your wrist-gadget will access the casino, through a browser or an app, helping you engage in bets whenever you cannot carry or use your personal phone. Your only concern should be to pick a product with long-term battery life.
Gigabyte-sized memory cards
This suggestion reflects not so much a gadget in itself, but rather a component that is compatible with many other devices on this list. To secure your data and saved items from your phone, tablet, or even laptop, you should use either some sort of cloud service or save them all in a memory card. This makes transitioning from one device to another much more comfortable than before. Keep your casino apps and receipts on memory cards and keep them safe from irreparable damage of the appliance itself.
A game console of your choice
We could not end a list of gaming-related gear without coming back to the basis of this industry. We are not going to delve into the popularity battle between Xbox and PlayStation. That is for you to decide based on your preference. A thing worth noting though is that all these titans are allowing more and more casino games into their stores, both with in-app transactions or social sessions. If you are feeling bored and want to catch up with your friends in a casino lobby, you should try doing it from your living room console.
Before getting to our conclusion, we would like to remind you that casino play can get addictive so your sessions should be done responsibly to your free time. This strategy should also be coupled with a fair approach coming from you. We strongly advise against cheat software.
Veteran gamblers know that no matter how wild or mild the times, the cards will find a way to entertain. We hope that our list made you more aware of the remote possibilities of wagering. Technology is meant to improve your life, as much as it aids you in your passions. Always gamble safely!