Trade shows continue to be popular with businesses looking to promote their brand, reach new customers, and drive leads and sales. The trade show floor can be a noisy place, so in order to stand out from the competition brands need to find new and innovative ways to capture visitors' attention.
As with many things in 2019, cutting edge and interactive technology will be the key to doing this. In this article we outline five great tools and tactics which use interactive tech to improve exhibition stands and engage with visitors at trade shows.
It can be easy to forget in the slick, professional world of trade shows, but when it comes down to it, most people just want to have fun. Appeal to the child in your customers but setting up interactive games at your exhibition stand.
Digital games are one of the simplest, but most effective forms of interactive technology. These could be video game consoles or custom-created games, digital or otherwise. The most important thing is that the games capture visitors' attention, get them to come to their booth and hang around as long as possible. You may also take this a step further by having a game which is on-brand and strengthens your messaging, for an added bonus.
Another type of interactive technology which works really well at a trade show stand are interactive touch screens. Make the most of your limited booth space by turning part or all of a booth wall into screens. The strength of interactive screens is they give visitors the power to control what they are looking at, creating an engaging experience which encourages them to learn more about your product. In this way, the tech does all the work for you in communicating the features and benefits of your product, and selling it to potential customers!
There are many different options for interactive screen designs. For a trade show display, the more interactive elements the better: such as the ability to click on keywords or sections for more detail, enlarge or rotate images, and zoom in on maps, graphs and infographics. A larger display, such as a wall of screens, will also capture the most attention in a busy trade show hall. Trade show stand design services in London such as Fret Free Productions can help you to create a booth design which incorporates such technology.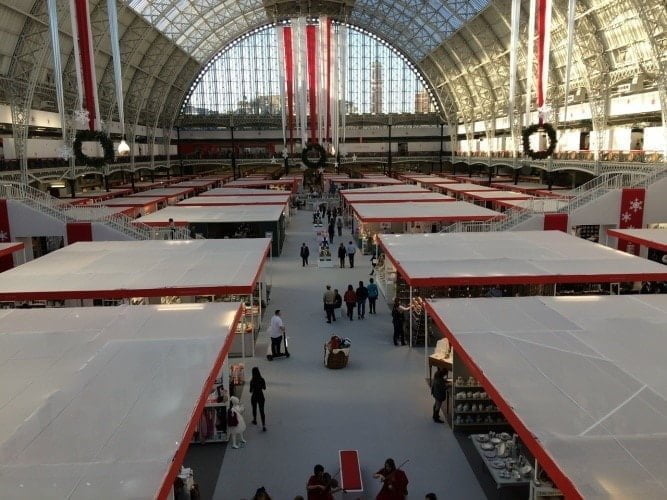 In 2019, people are used to receiving information into the palm of their hand. Take advantage of this by using apps to maximise your presence at a trade show. There are two main ways you can do this: firstly, by using push notifications in conjunction with the show's own app. Many trade shows these days have their own mobile app, and if so make sure you get involved with your show's app and take advantage of the push notification function to communicate with attendees. You can use notifications to publicise special offers, events and activities happening at your stand.
Even better, you can build your own custom app designed specifically for trade show attendees. An app which attendees can download on their phone and do something engaging and interesting which also educates them about your product is gold. Not only are you engaging your potential customers and building your relationship with them, your brand is now in the device they carry with them everywhere.
Forget about virtual reality, in 2019 it's all about AR (augmented reality). AR fuses a live view of the real world with computer generated scenes or elements. This allows amazing interaction between the viewer the technology, with almost limitless potential for communicating information or simply your brand's vibe. AR is a fun and engaging hook to get visitors to explore your product in more detail, and will certainly help your brand to stand out from your competitors and be at the forefront of your customers' minds when they leave the trade show.
Set Up a Recharge Station
One of the keys to being successful at a trade show is drawing people into your booth or exhibition stand. The best draw cards are things which people want or, even better, need. And what do we need more in the modern age than somewhere to recharge their devices? A recharge station can easily be set up with power points, USB ports and perhaps a few iOS and android cables.
This is also a great opportunity for people to not only recharge their devices but themselves. Set up a comfortable space with not only charging options, but also seating and a relaxing atmosphere. This will encourage people to spend more time at your booth, and the more time they spend there the greater the chance they will convert into a sale or a loyal customer.
Interactive technology is a fantastic way to attract visitors to your exhibition stand, offer an engaging experience, and effectively communicate information about your product and your brand. Using elements such as interactive screens, AR and digital games will let you stand out from your competitors, as well as building relationships with your target audience.