People are blogging on YouTube for many reasons. Some of them are willing to become popular, some want to make money through monetization and partnership, and some support the image of their brand or other business. For all those purposes, and any other as well, getting a big number of followers is crucial. And here we come to a question – how do you increase this number in the quickest and easy way? How do you turn your viewers into subscribers?
Here we have five good tips for you.
PAID SERVICE AND HOW TO USE IT
What people will see in their trends and news feed is decided by a YouTube algorithm. Simply put, it gathers and analyzes the data on how many people watch that video, or how many subscribers a particular channel has. Upon this analysis, the algorithm recommends the content to users. So in general, paid services help to make YouTube algorithms work for you.
It is not a secret that many people use it, especially at the beginning of the way. Being chosen right, such service provides a good number of real followers. Also, quick growth allows you to earn money faster: e.g., to use monetization features you need to have no less than 1000 followers on your channel. Without the right promotion that number can be hard to hit.
Hint: Of course, you would want to buy the cheapest YouTube subscribers, so look here to find the best offers for you!
DO A CHANNEL KEYWORD RESEARCH
This perk comes from the fact that YouTube is owned by Google. Channel keyword is a term that stands for specifying the type of content you produce and categorizing it for search engines. Simply put, channel keywords are used for YouTube to group content into overall themes. Also, keywords work with the algorithm of YouTube suggested videos.
For a blogger, channel keyword research helps to understand what topics are corresponding to the niche he chose and how to use them to engage the interest of the target audience.
Let's suggest that you are Joe, a master of Japanese cuisine who wants to share his skills and knowledge on YouTube. Firstly, create a list of keywords that are most relevant to your topic, like cooking, Japanese dishes, sushi. Then add some popular words people usually use to find such content, e.g.: making sushi, ramen recipes, Japanese desserts, miso-soup, etc.
7 to 10 keywords would be enough. Adding too many keywords reduces their importance.
Then, add the keywords to your channel – hit the "Advanced" button in the YouTube Studio, then paste your keywords to the appropriate field.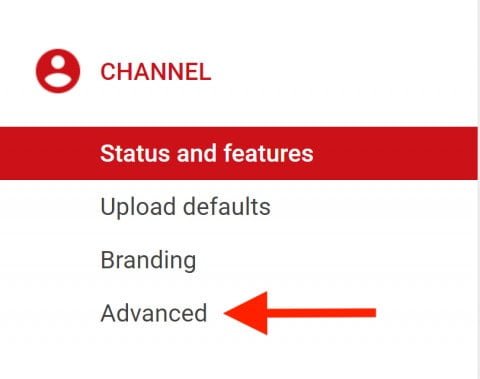 Hint: Remember that commas should not separate keywords, and to put in a channel keyword with two or more words you must quote them, e.g., "ramen recipes".
COMMUNICATE WITH YOUR VIEWERS
People like that. To gross bigger number of followers here's what you can do in terms of communication:
Reply to as many comments as possible.
Follow people back and make friends with other bloggers. That will attract their auditory to you.
Don't be afraid of reminding your viewers to subscribe. Include that in your videos.
Engage your audience with topics for discussion.
Make contests and lotteries based on the fact of subscription.
Celebrate round numbers and encourage viewers to hit another milestone.
Ask your viewers directly – what do they want to see from you and perform ideas you like the most (Don't forget to thank everyone!)
At the end of a video, tell your viewers that you are working over the next one. They will subscribe to keep up with you.
Engage your followers from other platforms like Instagram or Twitter.
Tons of videos are uploaded on YouTube every day. The best way to stand out is to create something unique, useful, and interesting to people. Firstly you have to find your niche and stick to it. After that, you should make yourself recognizable through visual content. Develop your image starting from the channel art and thumbnail font style to the backgrounds of your video. Think of catch-phrase or a tune people would hear in your videos. Show your personality and share your personal experience. Keep in mind that your content has to be entertaining and informative and check your script for flood and unnecessary facts.
Use high-quality tools and spend a good time on editing. In case if you are not as great as an editor, it would be better to hire someone.
Remember that your content must always be corresponding to your target audience. Keep your account neat and get rid of any old or not important video. You must also have your content planned a few steps ahead.
Another vital thing is to be consistent. Post your videos regularly to keep up the flow of new viewers. In order to turn viewers to subscribers, don't post too much. For starters, one video a week would be enough. Later, as the number of followers seems relevant to you, you can post more often, like 3 or 4 times a week.
CHECK OUT WHAT COMPETITORS ARE DOING
A good tip for understanding how to get more YouTube subscribers. Look through popular bloggers who cover a similar niche. For our Japanese cuisine master Joe, those would be Japanese chefs, cooking enthusiasts, etc.
What he seeks is some inspiration about the looks of their channels. No need to copy someone else's artworks and style, but it is totally appropriate to use as a guide for your own work.
Also, Joe has to find the answer to these questions:
What unique features does this blogger have?
What is he doing to engage his audience and what reaction he gets?
What features get a negative reaction?
Joe needs to gather this information, again, not for copying someone else's channel. He needs to do it for a better understanding of what he can or cannot do. He should compare his and his competitors' possibilities to come up with a strategy that provides quick growth.