With technology consistently developing at an impressive rate, there are many amazing gadgets on the market that can help keep your family safe and assist in your home security. Here, then, are just five of the best gadgets for protecting the members of your household.
A comprehensive home security system
Most people have some kind of home security, whether it is an alarm system, CCTV, or motion activated lighting. However, many home security devices nowadays come with a handy gadget or the inbuilt capability to sync several devices together.
This allows you to create comprehensive, unified domestic security systems, where all the components talk to each other. They can even send a notification to your phone, or notify the police, in the event of a break in.
GPS tracking
GPS tracking gadgets can be attached to your cars, bikes, motorcycles, and even your kids and pets. The Global Positioning System allows you to see where things are at all times. This can help you track items you are worried about being stolen, thereby minimising any anxieties.
Some devices can even monitor the speed at which you (or the learner driver of the house) are driving the car, and send you an alert if the vehicle heads into an unsanctioned location. Similarly, you can keep track of your dogs or cats with a GPS collar, showing you where your beloved pet goes when they are out of the house.
Abduction alarms
As the parent of a small child, it is only natural to feel worried when you go out to a crowded place. The fear that you might lose sight of them or lose them can be one of the worst feelings of panic possible. However, proposed solutions like toddler reins have divided opinion over the last decade.
Instead, why not grab yourself an amazing gadget like an abduction alarm? Although the name might sound scary, it is ultimately just a transmitter and receiver that alerts you when your child strays from a set distance around you. This way, you can make sure they stay close by, without the looks you can get from using toddler reins.
Internet monitoring
Keeping an eye on what your children are doing and being exposed to can be difficult enough without the increase in accessible technology and the Internet we have seen in recent years. With so much information that isn't child friendly out there, it is extremely important to keep your family safe when they browse the web.
Internet monitoring gadgets and programmes can allow you to set time limits for browsing, restrict specific sites and activities, view their browsing history, and filter what content your children are able to access. Setting up parental controls can provide you with a safety net, although it is still crucial to teach your family proper Internet safety.
A smart doorbell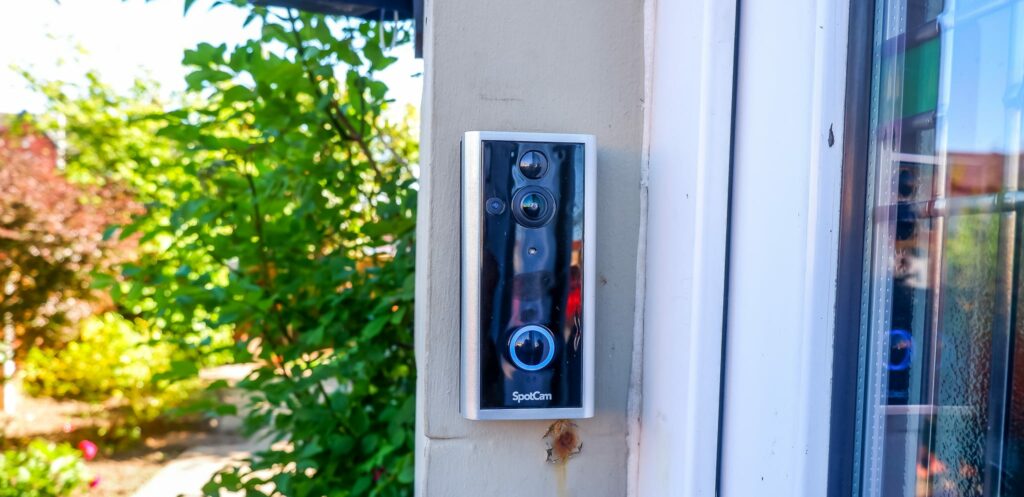 Why settle for a doorbell that is just a doorbell? Most smart doorbells also allow you to see (and record) everyone who approaches your door, adding an extra layer to your home security. Some smart doorbells also enable you to remotely communicate with people at your door, for example if you are at work and a parcel is being delivered, thereby reducing the risk of theft.
As technology continues to advance, there will no doubt be even more amazing gadgets to help you keep your family safe as time goes on. However, for the time being, these five examples are definitely worth your consideration.