If you want to keep track of someone via their cellphone, you have come to the right place. Following, we are going to show you how you can keep track of someone using 4 top of the line apps including Cocospy, Phonesheriff, MobileSpy, and MobiStealth. We are going to describe these apps and conclude the best one out of them.
Cocospy
Cocospy is a high-end cellphone tracking app. This app is featured in several world-renowned publications including Forbes, The New York Times, Life Wire and others. It is used by millions of users around the world. Following, we are going to explain what makes Cocospy the best tracking app.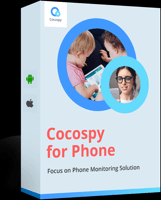 This cell phone tracking app comes with top of the line features. Once you access the phone with it, you can track and record calls. You can also keep an eye on text messages and email address. It also lets you track the social media activity of the target and track their GPS location.
You can view the contact and browser history with this app. If you want, you can get remote control access to their device.
In most cases, Spyware apps review you to jailbreak or root your device so you can install them. Well, this is not the case with Cocospy. You don't have to be a tech expert at using this tool. It's easy to install and use.
You can use this app if you want to keep track of someone in real time. It saves your effort and time for doing so. Now, you don't have to go through a complex process to set this app up.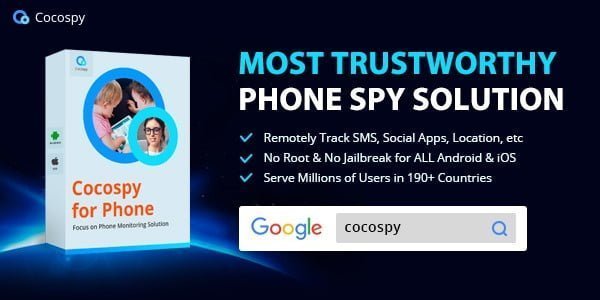 Once you download the app from the official website, you need to install it on both your and the target's device. Get the premium version if you want the best user experience. Premium version comes with several added functions that you will find useful.
You will need to access the target's device physically. Once you install this app, you can track the user activities and get access to their contact list. This way, you can see how the target interact with other people, and what sort of company they keep.
We just added a screenshot of Live GPS tracking Tab
The user interface is simple, is easy to use and understand. Everything you need is provided fight at your fingertips. This app even comes with a brief guide shall you need it.
PhoneSheriff
This is a cell track program that is well known for its secretiveness. It gives you every single detail about the target device including their live location, what's currently running on it social media tracking etc. It is not an advanced and full fledge solution like Cocospy.
But PhoneSheriff effectively helps you keep track of someone. It lets you keep track of someone without them even getting the gist of it.
MobiStealth
This is tracking software that lets you access the target device remotely. It comes with a wide variety of features. This ap is specifically useful if you end up losing your device and you can't detect its signal. Following, we are going to name the main features of this app.
SMS Logging
Appointment Logging
Call History
Email History
SMS History
Bookmark Logging
Email
Live Location Tracking
It comes with several added functions. However, you are not able to keep track of their social media use with this app. This is where it takes a beating from Cocospy. As we discussed before, Cocospy lets you keep track of the user's social media activity across several platforms.
MobileSpy
This app caters your spying needs. If you are concern about something, especially their safety and how they interact with others, you can tap into their device using MobileSpy.
It lets you get a sneak peek into their social media, what sort of company they keep and how they interact with them. This helps you make sure the party doesn't run into any trouble.
Verdict
We have discussed four spyware apps, Cocospy, PhoneSheriff, MobiStealth, and MobileSpy. All of them will suffice your needs. But if you want the best user experience, then we recommend you use Cocospy. It comes with an easy to use interface.
This app is designed for the general user. You don't have to be a tech geek to use this app.