Some people think that waterproof Apple cases are old news when it comes to the iPhone 7. Because Apple have finally come out with water resistance, some 7 owners have gotten a bit confused and think that they can dunk and dive and splash and swim all they want.
But waterproofing isn't the same as water resistance.
Apple certainly knows it – that's why their warranty doesn't cover water damage. And if Apple themselves are wary about how your iPhone 7's going to fare after submersion underwater, it only makes sense that you should be, too.
So if you're planning to head to the beach or that pool party, or you want to capture some underwater snaps, your 7 is going to need some additional protection.
Here are some of our favourite waterproof Apple cases to keep water ingress from killing your iPhone 7:
Punkcase Studstar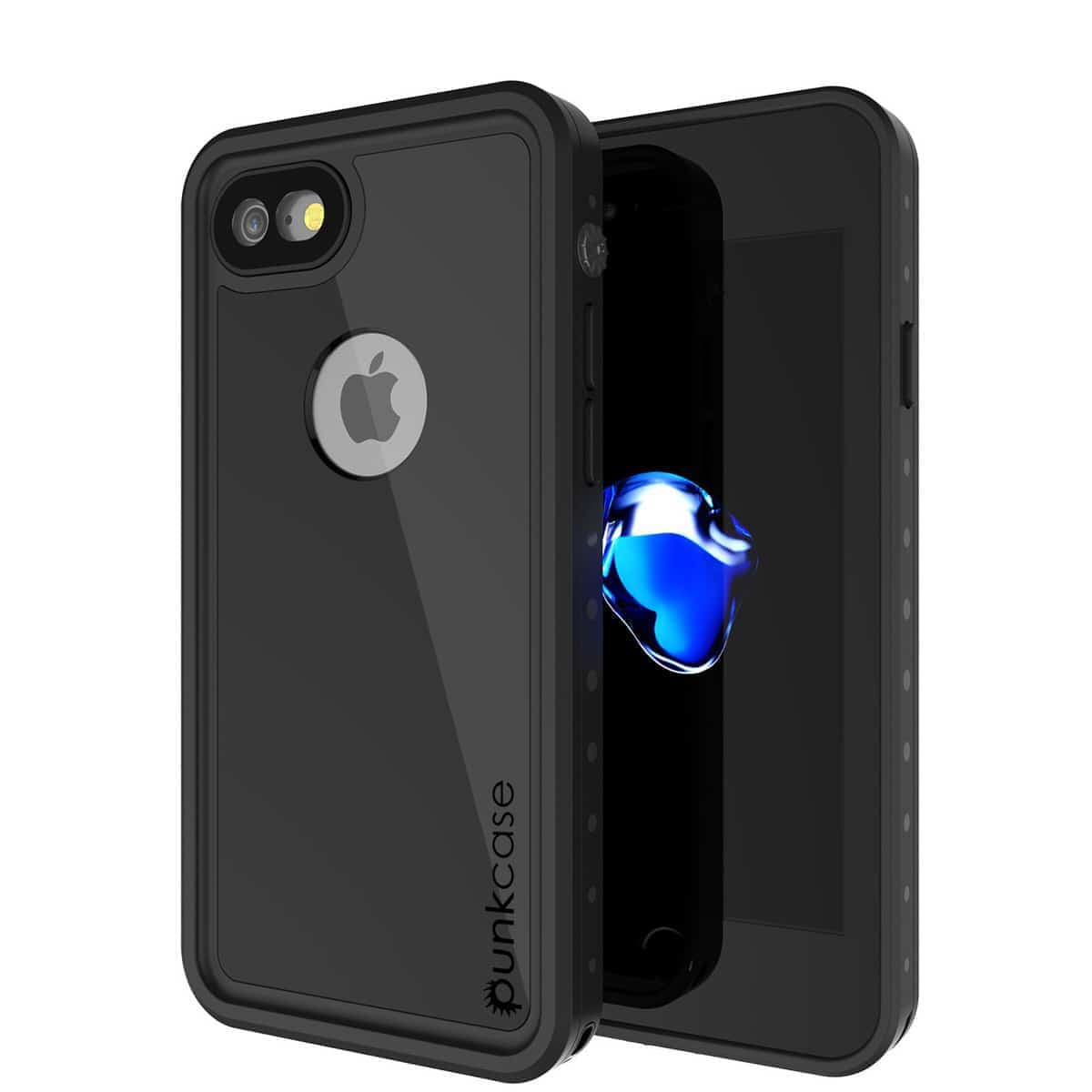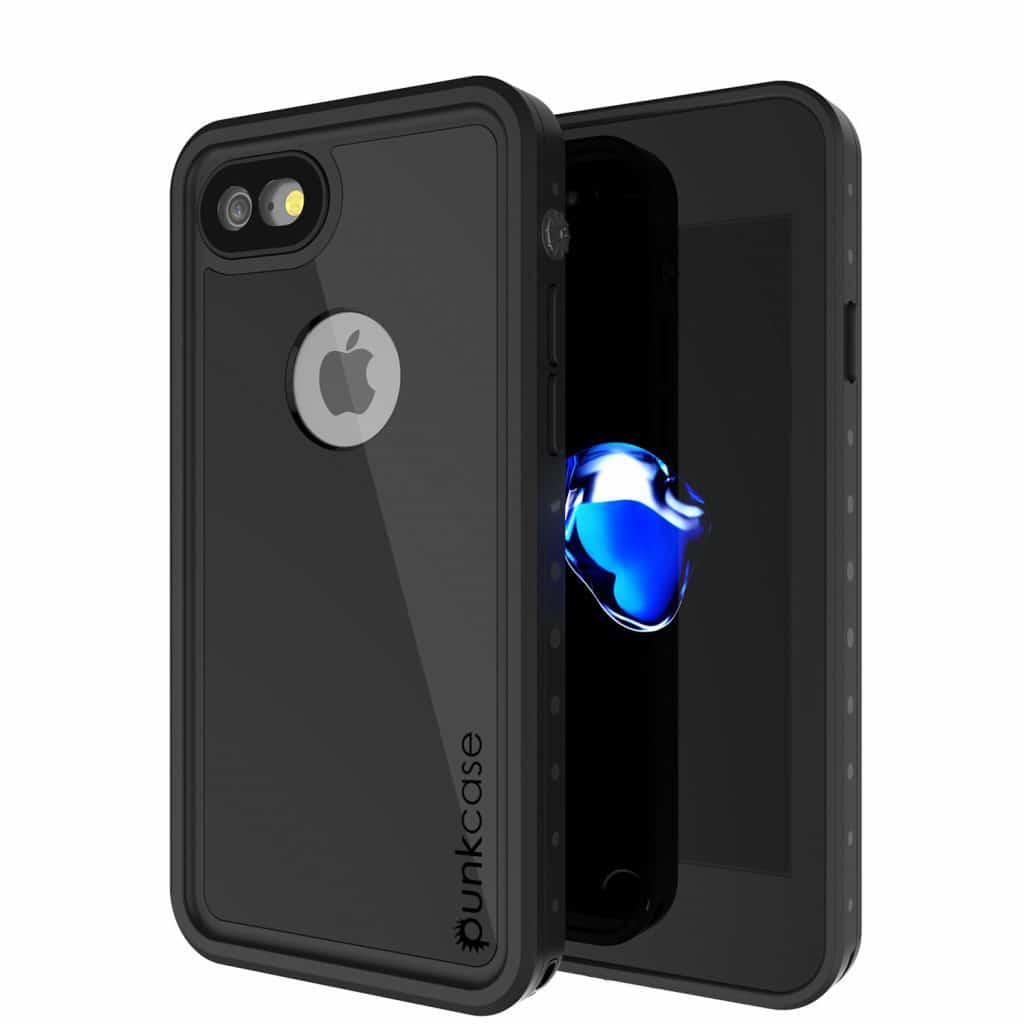 The Studstar is actually pretty similar to one of the most popular waterproof Apple cases out there right now – the LifeProof Fre.
Let's take a look at the similarities:
Both these cases can waterproof your iPhone 7 up to a depth of 6.6ft or 2m, using advanced sealing protection to ensure not even a drop of moisture can get through to your phone.

Military grade ruggedness is something they share, too, with both of these

Apple cases

withstanding drops from heights of 6.6ft.

Total snowproofing and dirtproofing is standard on both of these models, too.
What about the differences?
Well, you'd think with such similar protective abilities, their price tags would just about match, right? Check this out. While the Fre will run you $89.99 or $99.99, depending on the color you pick, the Studstar weighs in at a much more reasonable $39.98. So if you want all the protection the LifeProof Fre can give, but with less sticker shock, the Studstar might be a wise choice for you.
Ghostek Nautical
The next three Apple cases we'll feature in this list are both clear and waterproof – a sometimes hard to find combination. That means you can still enjoy the iPhone color you picked without putting your 7 in danger.
The Nautical actually has a translucent back cover, letting your Apple logo shine through. You can pick the ring of color outlining your screen and the back cover – black, green, pink, red or white. For just $34.95, it keeps your iPhone 7 safe with:
IP68 rated waterproofing capabilities

Drop spring technology in the bumper corners, to give your vulnerable corners the beefing up they need to survive drops

Totally sealed front cover to keep out water, ice, snow, dust, dirt, sand, and just about everything else you can think of
Ghostek Atomic 3.0
The Atomic has been one of Ghostek's flagship Android and Apple cases for a long time, and it's not hard to see why. With its good looks, waterproofing, and unrivalled drop protection, we think this is one of the best cases for the iPhone 7 out there right now.
Here's how it protects your phone:
Waterproof up to 4ft for 1 hour

Comes with a thick, heavy duty aluminum alloy bumper. This is the feature that has YouTube reviewers raving about it, because you can literally hurl this phone as far as you can, onto a hard surface, and your iPhone 7 will still survive. It's not something we recommend, though!

Internal rubber cushions and raised beveling for further drop protection

Totally winter ready, blocking out ice and snow

The perfect case to take on your adventures, able to withstand sand, dirt, mud and dust in abundance
This is certainly one of the strongest clear Apple cases we've ever seen. The aluminum bumper gives it true ruggedness, but this high quality material also makes this case a little more expensive. At $54.89, it's got the highest price tag of the Apple cases on this list. But compared to other waterproof Apple cases out there – that cost much more and offer less protection – it's still excellent value for money.
Punkcase Crystal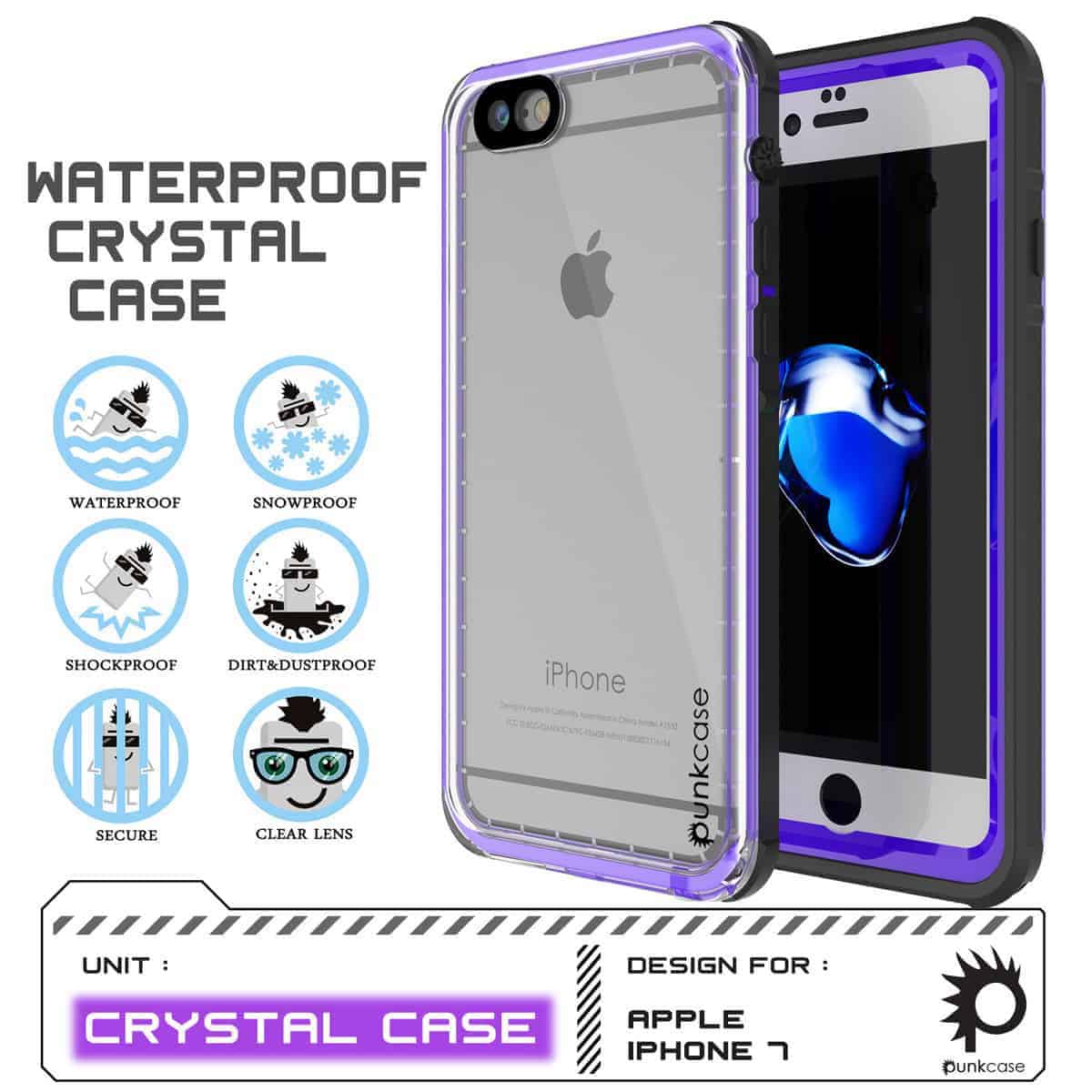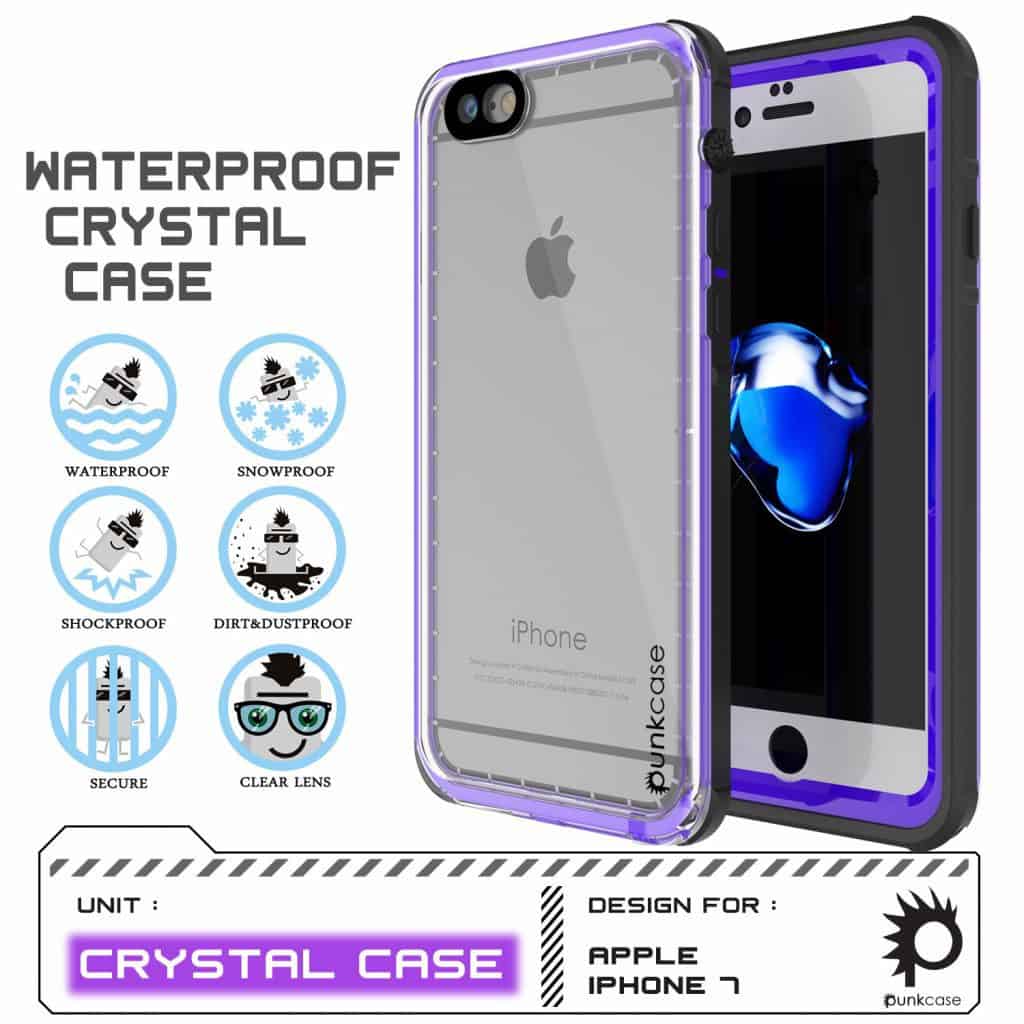 If the transparent clear look of waterproof Apple cases appeals to you, but you're on a tighter budget right now, the Crystal might just be what you're looking for. It's just $39.98, but it sure packs a lot of protection in for that price. The Crystal also has the most color options of all the waterproof Apple cases on this list – 8 to be exact, so from teal to white, from red to purple, you're sure to find something that suits you.
Here's how the Crystal protects your iPhone 7:
The back cover is made from TPU, a material that absorbs shock and keeps damage away from your iPhone

Anti-shock design with air cushion technology in the corners

Full waterproofing

Ice and snow proofing

Dust, dirt and mudproofing
Now you've seen 4 of our favorite waterproof Apple cases for your iPhone 7, which will you pick?