Year by year, gadgets are becoming trendier. There is virtually nothing you can think of for which you won't find a gadget. They make our lives a lot easier and tasks much more manageable. While most of us go for the hip and most popular gadgets out there, there are a lot of hidden gems that most of us overlook. We have dug through mountains of gadgets and picked 3 funny yet trendy gadgets you can find. We assure you that when you start using them, you will fall in love. So tread with caution because these gadgets will capture your heart.
Ben & Jerry's Ice Cream Lock
It's no fun when you store away ice cream in your freezer only to come back to find someone else has already eaten it. All ice cream enthusiast would agree, ice cream is always better when you have a pint all to yourself. The famous ice cream makers, Ben & Jerry's have heard the enthusiasts pleas. They have designed the Euphori-Lock so you can protect your ice cream from the sneaky hands of your family members or roommate.
The lock is easy to use, you just attach it to the lid of the ice cream and lock it in. It has a 3-digit combination lock and you can keep the code to yourself so the ice cream is safe and sound. The quality of the lock is fairly decent, even though it is made of plastic material. The lock itself is durable and gets the job done, it is not easy to pick. So no more sharing ice cream with the Ben & Jerry's Euphori-Lock. Which is exactly why you will fall in love with the gadget. But we must warn you while consuming more ice cream will result in happiness. There is a possibility you may pack on a little weight.
Spectacles by Snap Inc.
This particular gadget is for those that love sharing their daily activities. The Spectacles allow you to record videos for your Snapchat account. They are sunglasses fitted with a camera. With the press of a button, you can record videos. You have the option of recording videos ranging from 10 seconds to 30 seconds. Since the glasses would be on you, the video would be in first person mode.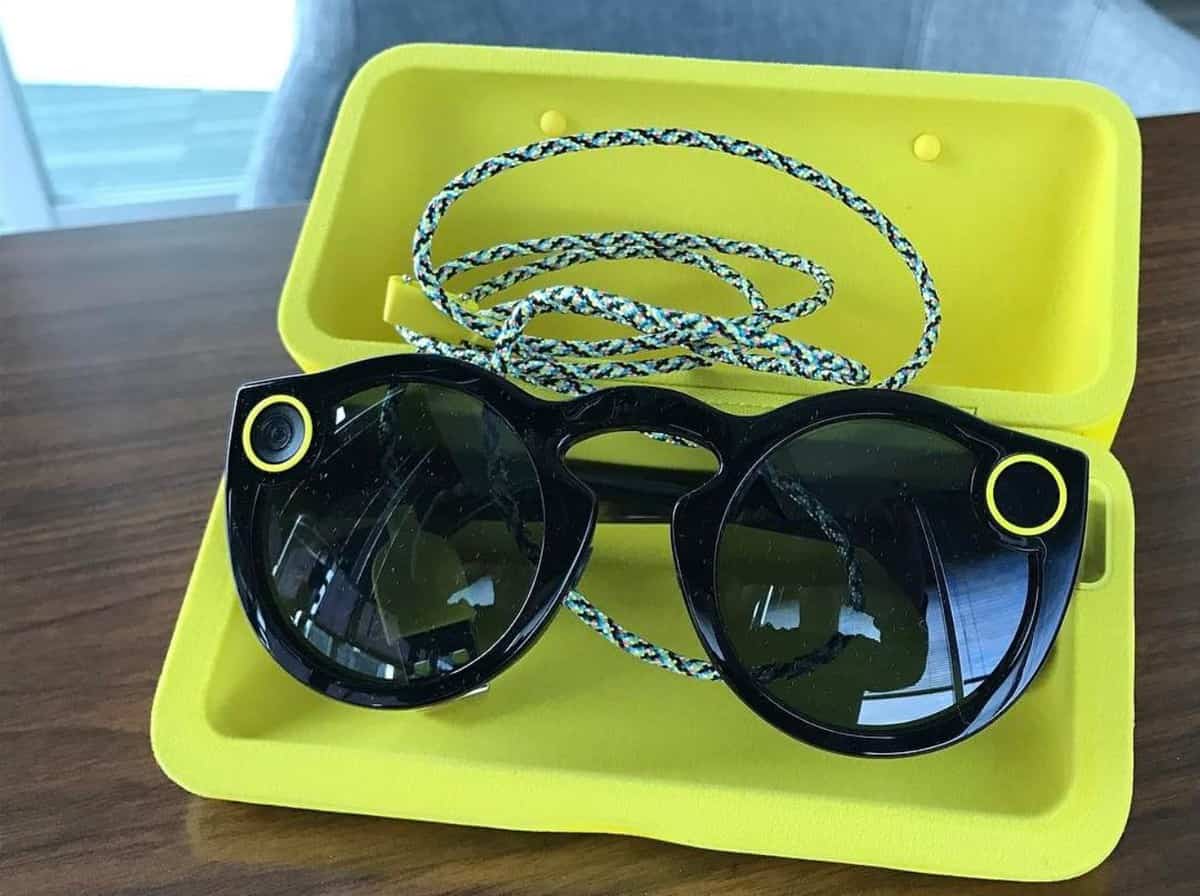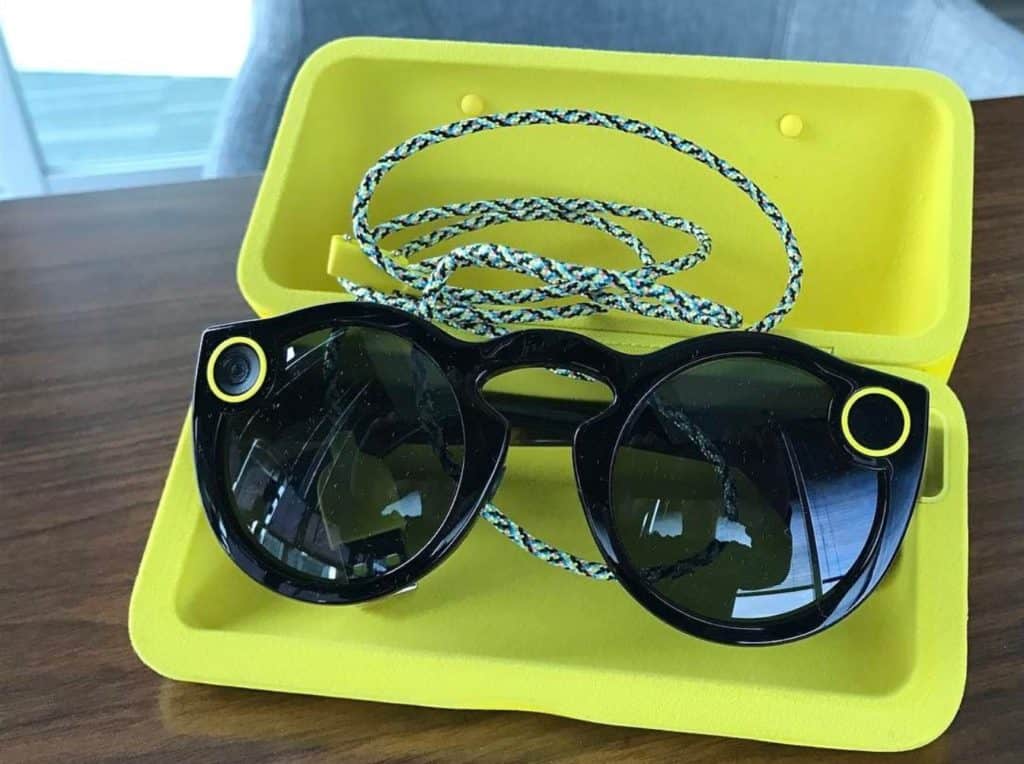 [Credit: Wikimedia commons]
So exactly how are the glasses funny? Well, not only do they allow you to capture funny moments from your perspective. The design of the glasses is funky, which sort of makes them funny, in a good way though. You have the option of selecting 3 different styles of frame and lens. So if you are looking to up your Snapchat game then Spectacles is definitely something you should try out. You get the added benefit of the glasses also protecting your eyes from the sun.
Chipolo Classic (Gen 3) Tracking Device 
Not being able to locate your keys when you need to head out is no laughing matter. Thanks to Chipolo, you don't have to worry about always keeping track of valuable items because it does that for you. It is a small circular chip you can put in your wallet or slide on to your keychain. With the help of Bluetooth, you can track the item with ease. There are two easy ways to track the item. Using the app, you can play a melody alert which will allow you to track it. It also has the option of locating the item, showing you exactly where the item was last seen.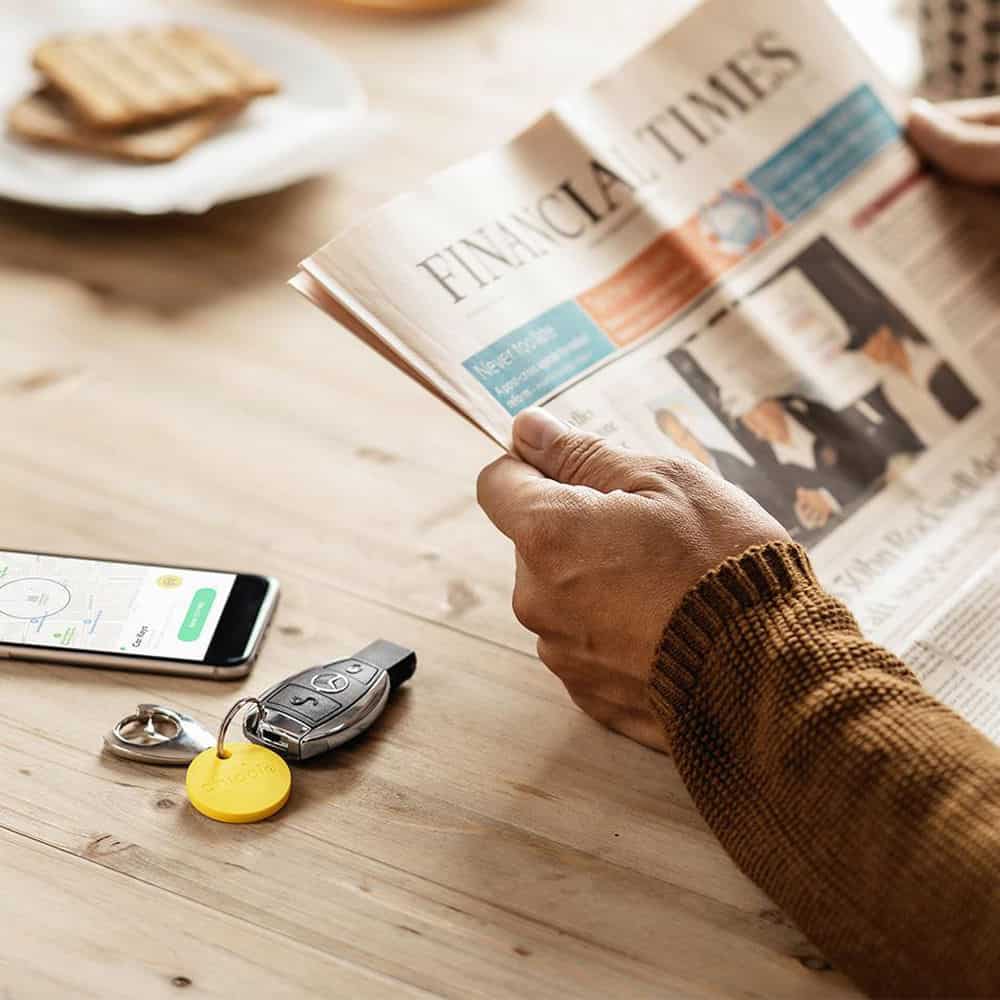 This gadget is more fun than funny, but we thought we would include it. It certainly makes leaving the house a lot easier especially when you are in a hurry.
With so many gadgets in the market today, finding those that are relevant to you can be hard. Give the above 3 gadgets a try, we are certain you will fall in love with them. The best part of it all is that you can get amazing Amazon deals on products online. So, don't wait and see how wonderful these gadgets are for yourself.